Are you thinking about moving to Cambridge, Mass? One of the largest cities in Greater Boston, Cambridge is walking distance from Boston yet offers a different atmosphere with life along the river and multiple neighborhood squares that give you the sense of living in a smaller village.
Cambridge was founded in 1630, just five years after Boston and ten years after Plymouth, with a site chosen because it was easy to defend from attacks by ship. It was named for England's University of Cambridge which was then a major center of Puritan theology. Cambridge was an agricultural village outside Boston where most people in the region lived and farmed during the American Revolution. By the 19th century, Cambridge was at the heart of a literary revolution and home to many influential poets. It began to grow rapidly once turnpikes were built and it was connected to the Boston & Maine Railroad, becoming one of the major industrial cities in New England by the early 20th century.
Today, Cambridge is famous for its prestigious universities like Harvard and MIT, educated population, and as a center of innovation and biotechnology. This safe, beautiful city on the Charles River offers a great quality of life and economic opportunities, not to mention a rich history to explore at every turn. Here's everything you can look forward to ahead of living in Cambridge Massachusetts!
Where Is Cambridge Massachusetts?
Cambridge is in Middlesex County, Massachusetts and part of the Boston metro area. It's bordered by Watertown and Belmont to the west, Somerville to the north, Arlington to the northwest, and Boston to the east and south just across the Charles River. It's just three miles from the center of Cambridge to Boston. Cambridge is on the MBTA Fitchburg Line of the Commuter Rail and the Red and Green Lines.
Cambridge Information
Cambridge county: Middlesex
Area: 7.10 square miles
Cambridge zip codes: 02138 to 02142
Area codes: 617 and 857
Elevation: 40 feet
Time zone: UTC-5 (EST)
Closest airport: Boston Logan International Airport (BOS), 8 miles
Cambridge MA Population & Demographics
The population of Cambridge, Massachusetts is 118,403 according to the 2022 census. That's approaching the peak population of 120,740 in 1950 before Cambridge's population declined to just 95,000 over the next three decades. It's part of the Greater Boston area with a metro population of 4.9 million. Cambridge is the fourth largest city in Massachusetts and the largest city in Middlesex County.
The racial and ethnic composition of the city is 61.7% white (57.5% non-Hispanic white), 18.3% Asian, 10.6% Black or African American, 8.8% Hispanic, 7.1% two or more races, and 0.1% each American Indian or Native Hawaiian and other Pacific Islander.
Cambridge is a highly educated and affluent city. 81% of residents (aged 25+) holding a bachelor's degree or higher versus 47% for the state and 51% for the Boston metro area. About 50% of adults have a post-grad degree. The median household income is $112,565. By comparison, the Massachusetts median household income is $89,645. It's also higher than the $100,750 median for the Boston-Cambridge-Newton metro area.
Additional Cambridge demographics:
Median age: 30.6 (Massachusetts: 39.9)
Sex ratio: 51% female to 49% male
Population density: 18,521 people/square mile
Household type: 48% non-family, 42% married couples, 8% female householders, and 2% male householders
Marital status: 32% married (Massachusetts: 52%)
Homeownership rate: 30% (Massachusetts: 63%)
Foreign-born population: 29%
View this post on Instagram
Public Transportation in Cambridge, Mass
Cambridge is well served by public transit which makes it easy to live car-free, commute to neighboring Boston, and reach surrounding regions of the Boston metro area.
There are six squares in Cambridge that function as commercial districts and neighborhood centers including Porter Square, Harvard Square, Kendall Square, and Central Square. The squares are mostly connected by straight, long streets. Main roads serving Cambridge include the McGrath Highway (Route 28), Route 16, Route 2, US Route 1, I-93, and Route 2A which runs the entire length of Cambridge.
There are 11 bridges that connect Cambridge to Boston, three of which are pedestrian only.
Cambridge is one of the most pedestrian-friendly cities in the country with a high share of people who walk or bike to work thanks to its large squares that create walkable neighborhoods. There are also many bike paths in Cambridge including a large bike path along the Charles River.
The easiest way to get around Cambridge is public transportation. The city is served by the Massachusetts Bay Transportation Authority (MBTA) and Charles River Transportation Management Agency (CRTMA) shuttles. Cambridge MBTA service includes:
Fitchburg Line of the Commuter Rail (Porter Square Station)
MBTA Red Line (Kendall Square/MIT, Central Square, Harvard Square, Porter Square & Alewife stations)
MBTA Green Line (Lechmere Station)
Cambridge Massachusetts Cost of Living
The Cambridge Massachusetts cost of living index is 174, or 74% higher than the national average. Cambridge is a notoriously expensive city on par with Boston, one of the most expensive places to live in the United States.
According to the MIT Living Wage calculator, the living wage in Cambridge for a single adult is $22.56 or $45.12 for an adult with a child. A household with two adults and two children with one working adult needs to earn $44.55 and a household of four with two working adults requires a living wage of $32.11.
The Economic Policy Institute's Family Budget Calculator estimates a family of four will have a $10,919 monthly Cambridge MA cost of living or $131,028 per year.
You can learn more about the cost of living in Cambridge, MA with our complete guide.
Cambridge MA Real Estate | Average Rent & Home Prices
Are you planning to buy a home after moving to Cambridge MA? Like Boston, Cambridge is one of the most expensive real estate markets in the country and very competitive. The median price of Cambridge homes for sale is $1.1 million at the end of 2022, up 21.5% year-over-year with homes selling in 22 median days for $863/square foot on average.
Cambridge was ranked the best real estate market in Massachusetts in 2021 based on housing market strength, median price appreciation, job growth, and more. It ranked just #87 nationwide but beat out the second best city in the state, Boston, which was #154 among 300 cities.
Single-family houses for sale in Cambridge MA have a median sales price of $1.86 million, but detached homes make up a small share of the housing stock. Most homes are condos which have a median sales price of $794,000.
Most people living in Cambridge MA are renters. About 70% of homes renter-occupied and 85% of housing in the city is multi-unit. The average rent in Cambridge MA is $3,518 for 831 square feet according to RentCafe. Cambridge apartments in the East Cambridge neighborhood are the most expensive at $3,900 on average which Mid-Cambridge and Riverside are more affordable areas with average rent of $3,268.
Top Neighborhoods in Cambridge MA
There are 13 Cambridge, MA neighborhoods but the city can also be divided into its five major squares: Kendall, Inman, Harvard, Central, and Porter Square. Each neighborhood has something unique to offer, but which is right for you? Here are just a few of the best places to live in Cambridge MA.
North Cambridge – Great Neighborhood for Commuters
The North Cambridge or "Area 11" community is home to 14,000 people with many housing options including apartments, multi-family housing, and single-family homes. It's adjacent to Porter Square, a major commercial center and transit hub with commuter rail, bus, and Red Line stations. More than half of residents walk, bike, or use public transit to get to work.
Riverside – One of the Most Affordable Neighborhoods in Cambridge
Affordable is definitely relative when it comes to the Boston metro area, but Riverside is one of the cheapest places to live in Cambridge for renters. This quiet residential neighborhood along the Charles River is one of the oldest areas of the city with Central Square and Harvard Square at either end offering easy access to public transportation and shopping. Riverside is home to many Harvard students and faculty.
East Cambridge – Most Desirable Cambridge Neighborhood
Sometimes called "Area 1," East Cambridge is the most expensive area to live in Cambridge with an ideal location. It's right on the Charles River and borders Somerville and Charlestown in Boston. The North End and West End of Boston are both within walking distance, not to mention Kendall Square in the neighborhood and the city's best waterfront parks and bike paths.
View this post on Instagram
Cambridge Weather & Climate
The climate in Cambridge is humid continental or humid subtropical which is marked by warm summers and very cold winters with heavy snowfall. Summers have an average high of 82 degrees while the average January low temperature is 19 degrees. About 115 days per year drop below freezing at night.
While living in Cambridge, Massachusetts, you'll get about 48" of annual rainfall and 50" of annual snowfall, both well above the national average. Be prepared for New England winters by investing in a quality winter coat and a water-resistant jacket. Learn how to dress in layers and wear a warm hat, gloves, and boots.
The best time to visit Cambridge is June or August to September for ideal summer weather.
Best Cambridge MA Restaurants
Did you know Cambridge is paradise for foodies? Here are just some of the top restaurants in Cambridge MA with something for everyone.
This trendy eatery is a fun destination for cocktails, craft beer, and a diverse international, tapas-style menu.
Little Donkey, 505 Massachusetts Ave, Cambridge, MA 02139 (617) 945-1008
Looking for a spot for lunch in Cambridge that will please omnivores and vegans alike? Veggie Galaxy is a creative diner with crowd-pleasing vegetarian and vegan dishes made from scratch plus cocktails, ciders, and beer.
Veggie Galaxy, 450 Massachusetts Ave, Cambridge, MA 02139 (617) 497-1513
View this post on Instagram
Looking for places to go in Cambridge for date night? Russell House Tavern is a chic, upscale Cambridge restaurant at Harvard Square with a small but eclectic menu, fun atmosphere, and large drink menu.
Russell House Tavern, 14 John F. Kennedy St, Cambridge, MA 02138 (617) 500-3055
Things to Do in Cambridge MA
With its nearly 400-year history, several neighborhood squares, and a young population, you'll find plenty of fun Cambridge things to do. The city is home to many museums, historic sites, and performing arts venues plus nightlife destinations and gorgeous parks. Here are the top picks for what to do in Cambridge MA whether you're visiting or making it your home.
Top Cambridge Attractions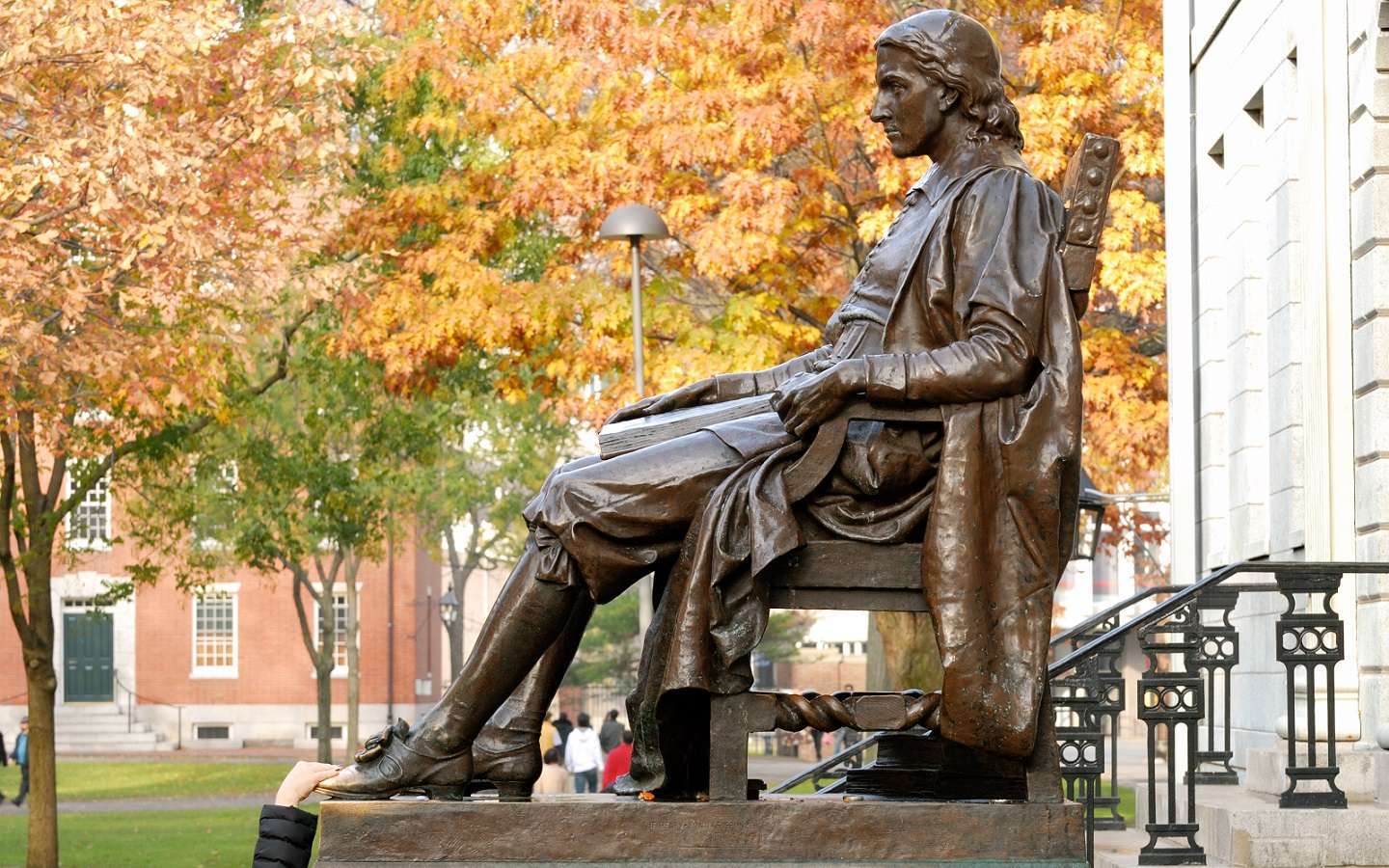 Cambridge Museums, Entertainment & Arts
Harvard Museum of Natural History is the most visited of a nearly dozen museums in Cambridge with a large natural science collection that includes the famous Glass Flowers.
MIT Museum is a remarkable engineering museum with technology and science exhibits such as robots and holograms. This Cambridge museum is on the MIT campus.
Harvard Art Museums is the oldest of several Harvard museums with American and European art spanning hundreds of years to the Middle Ages.
Cambridge Parks & Outdoors
North Point Park is a scenic waterfront park with views of the Boston skyline plus walking paths and playgrounds. The spray deck is a big hit during the summer!
Harvard Yard is a beautiful grassy area and the oldest section of the Harvard campus with many historic buildings and enclosed by fencing and 27 gates.
Cambridge Common is a historic 16-acre park outside Harvard Square that was established in 1630 as a communal cow, sheep, and ox pasture. It later became the site for local militia training. It was here George Washington took command of his troops during the Revolutionary War. It's now home to a unique playground, green areas, and bike paths.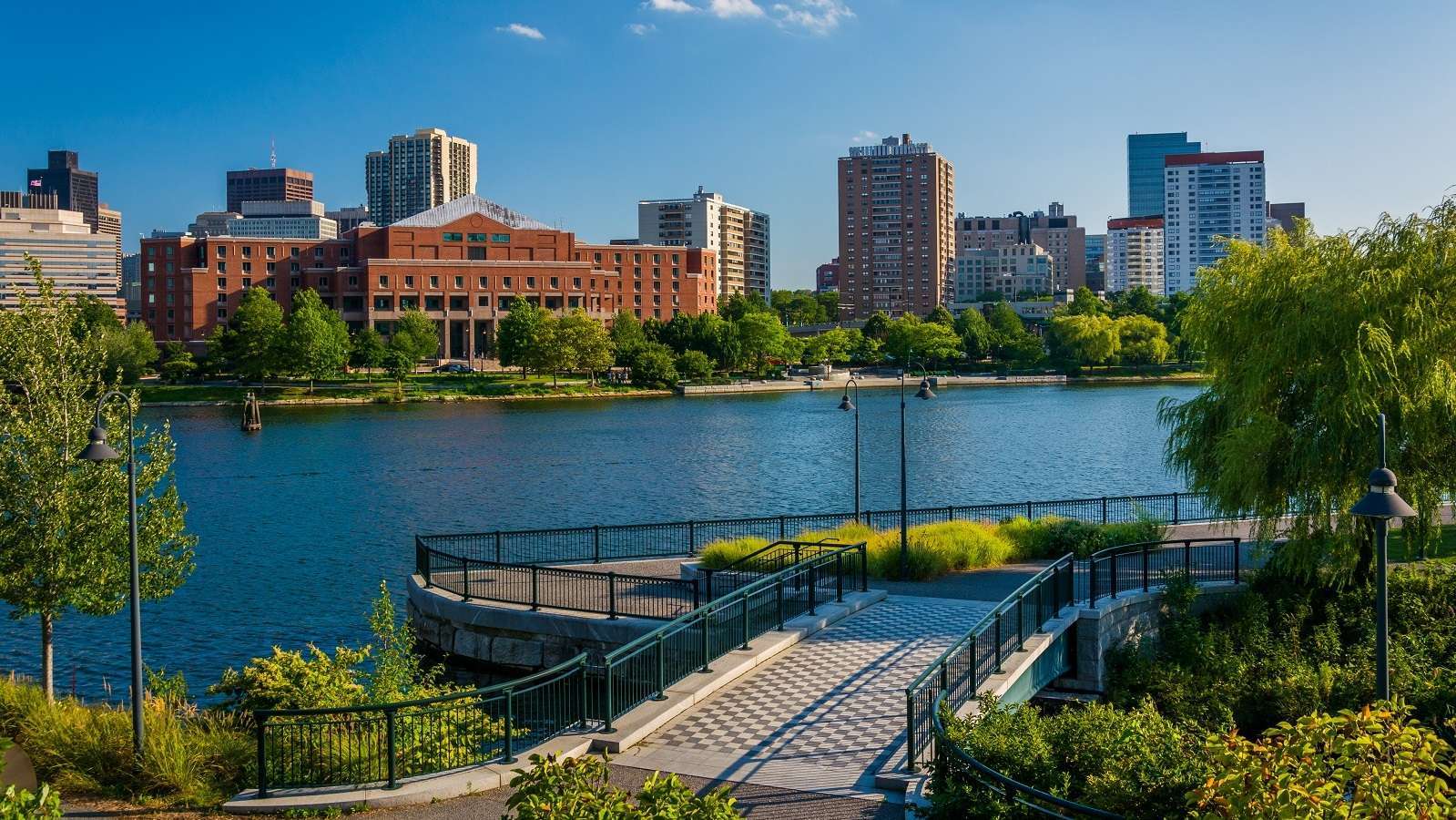 Shopping in Cambridge
One Kendall Square is a 676,000 sq ft mixed-use development with shopping, office space, a life sciences lab, and a large parking garage.
CambridgeSide is a large mall on the Charles River a short walk from the Lechmere the Museum of Science in Boston.
Map of What to Do in Cambridge MA
Cambridge Sports
While living in Cambridge, sports fans can follow several professional sports teams in the Boston area. The Bruins, the Celtics, and the Red Sox play in Boston just over the river with TD Garden, home of the Bruins, within walking distance of Cambridge. The New England Patriots are based in Foxborough.
Harvard is a big player in college athletics along with other universities and colleges in the area. In both Boston and Cambridge, rowing is a popular past-time and competitive sport with the Head of the Charles Regatta held on the Charles River every year. There are many boat clubs in the city with rowing programs and competitions including the Riverside Boat Club and Cambridge Boat Club.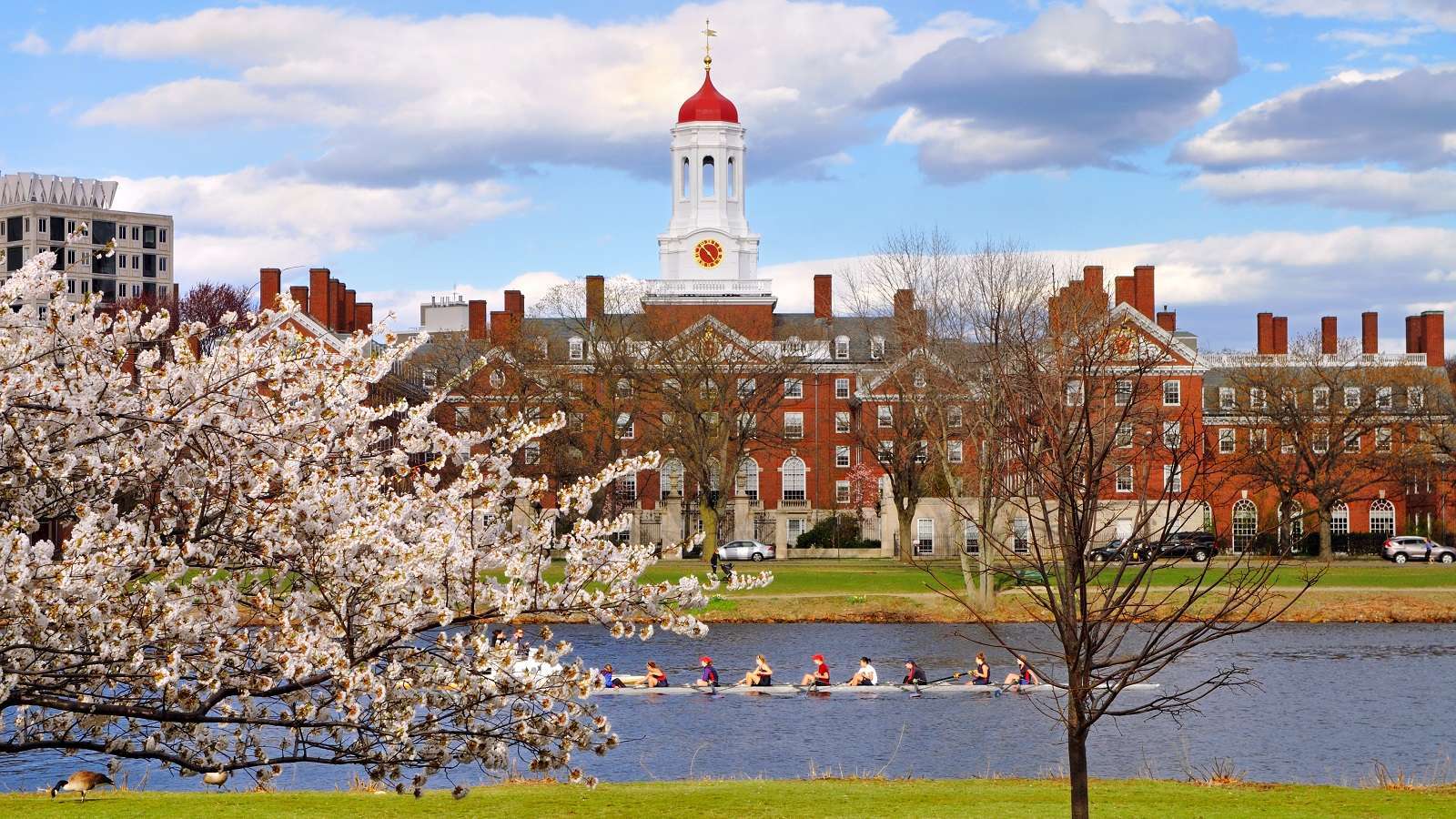 Cambridge MA Crime Rate
Cambridge is a very safe place to live with a crime rate well below the national average. The Cambridge Massachusetts crime rate is 2,119 crimes per 100,000 people with 284 violent crimes per 100,000. By comparison, the national average crime rate is 2,346 crimes per 100,000 with 388 violent crimes per 100,000.
In 2019, Cambridge crime fell to a 50-year record low. Despite a sharp rise in crime during the COVID-19 pandemic, common across the country, violent crime in Cambridge is still 27% below the national average. Burglary and robbery rates are near historic lows. A report by the Crime Analysis Unit of the Cambridge Police Department found the city had 1,000 fewer reported serious crimes than the average of cities with a comparable population.
The most common crimes in the city include auto theft and larceny. There has been a huge increase in catalytic converter theft which skyrocketed 325% nationwide. Cambridge police receive a call every day about catalytic converter theft.
Jobs in Cambridge MA
With a high cost of living and highly educated population, it's no surprise that Cambridge, Mass is a center for high-paying careers and has some of the highest earning households in the country. Since 2010, Cambridge has also had a 28% increase in median household income, far outpacing state income growth.
The city has a long history of innovation, education, and technology which still play a major role in the economy. The main industries in Cambridge are education and technology, but healthcare, government, and research and development are also important. Biotechnology in particular accounts for most jobs in Cambridge after education.
Major employers in Cambridge include:
Harvard University (careers)
Massachusetts Institute of Technology (careers)
City of Cambridge (jobs)
Takeda Pharmaceuticals
Biogen
Novartis Institute for Biomedical Research
Cambridge Innovation Center
Cambridge Health Alliance
Mt. Auburn Hospital
According to the Cambridge Community Foundation, research and development jobs quadrupled between 2001 and 2019, leading to the job market boom and soaring income in the city. 22% of people living in Cambridge MA work in the innovation economy, but this growth in prosperity is also widening the income gap. The top quintile of households earn $343,000 per year while the lowest income group earns just $13,000.
According to Payscale, the average salary in Cambridge is $93,000 without accounting for bonuses and other compensation or $26.89/hour. Here is what you can expect to earn in common occupations:
Senior software engineer: $131,200
Senior biotech research scientist: $120,300
Research scientist: $102,500
Registered Nurse: $35/hour
Biotech research associate: $66,900 ($31/hour)
You can explore additional job opportunities for Cambridge, MA jobs on Indeed.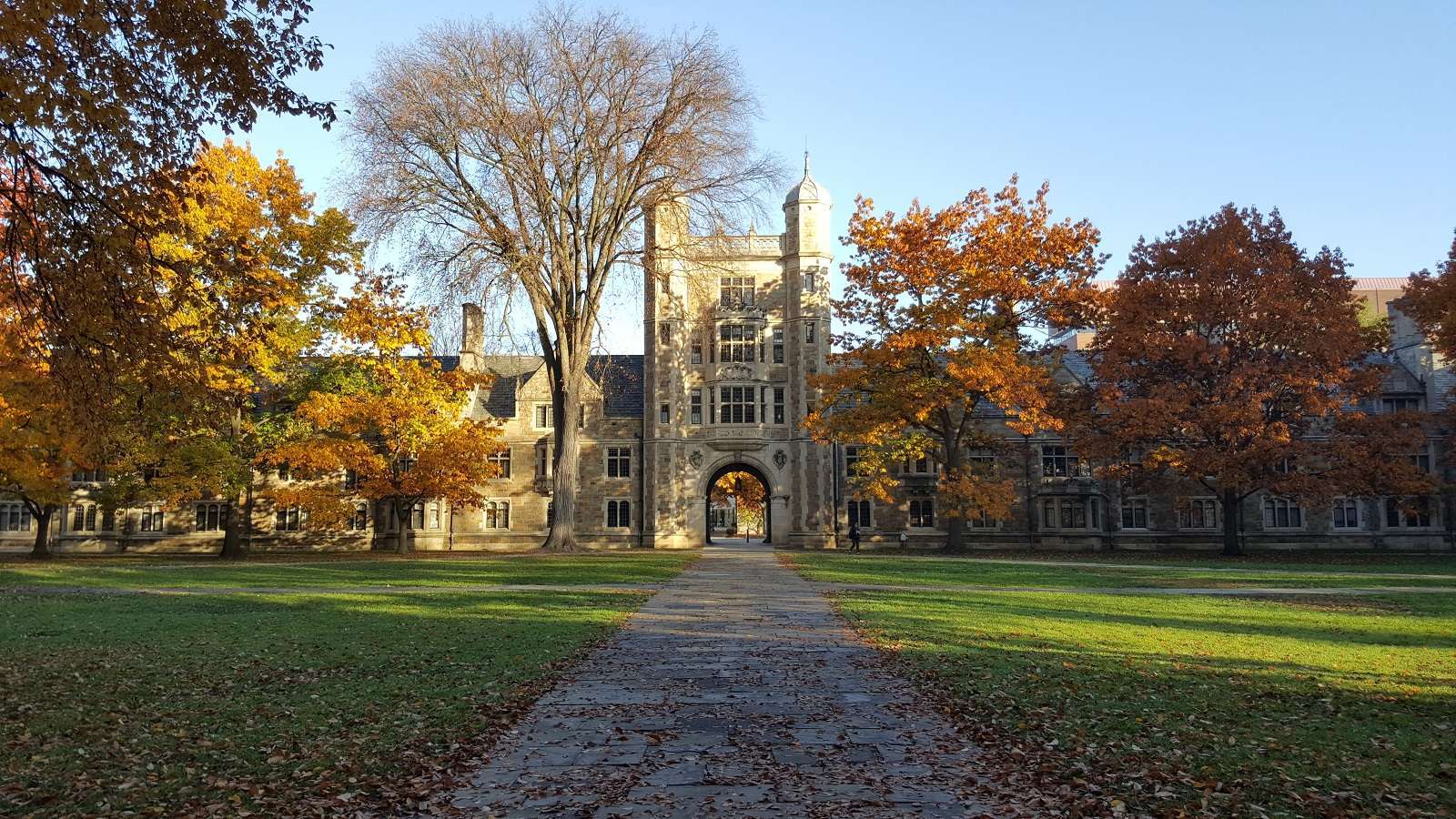 Cambridge Public Schools & Universities in Cambridge Massachusetts
Moving to Cambridge MA with kids or planning to have a family in the future? You'll be served by Cambridge Public Schools (CPS), one of the best school districts in Massachusetts and ranked as one of the best places to teach in the state. Cambridge Ringe and Latin School (CRLS or "Ringe") is a highly rated Cambridge high school with students earning numerous awards in IT and engineering. The Rindge School of Technical Arts offers technical and career education to students and boasts a state-of-the-art biotechnology lab.
There are also many private schools in Cambridge with options for a sectarian or nonsectarian education. Highly rated private schools include St. Peter School, the Cambridge Matignon School, Shady Hill School, Cambridge Friends School, a Quaker elementary school, and Buckingham Browne & Nichols School, frequently ranked as one of the country's best independent schools.
Pursuing a higher education while living in Cambridge? The city is famous for education, with some of the best universities and colleges in the country. There are several major Cambridge MA universities, including Harvard University, MIT, and Lesley University, with nearby institutions, including Cambridge College (Boston), Tufts University (Medford), and Boston College (Chestnut Hill).
Does Cambridge living sound like a dream come true? Mass Bay Movers is here to help you get settled into your new neighborhood without the stress and hard work. Give our Cambridge movers a call today for a free, personalized moving quote and 5-star customer care!