Located just north of other nice Boston suburbs like Woburn, Stoneham, and Wakefield, the town of Reading offers its residents a comfortable lifestyle with a safe atmosphere and easy access to nearby amenities.
Spanning an area of about 10 square miles, the town was originally settled in 1639 by a group of citizens from the nearby city of Lynn who wanted a place where they could establish a successful plantation. Due to its growth, Reading was incorporated as a town about five years later.
Between its great American history, fun local activities, and small-town feel, moving to Reading provides great opportunities for people of all ages and lifestyles. Check out this comprehensive to learn the top reasons for living in Reading and whether or not it's the right choice for your needs!
1. People of Reading, MA
During the American Revolutionary War, many individuals from Reading stood as minutemen in the fight against British Red Coats. Many people living in Reading are still proud of the role the city played in these major historical events.
This area has seen slow, consistent growth nearly every decade since the 1850s. The most recent census information shows the Reading population is currently about 25,769 with a median age of 42 years old.
Reading demographics point to a nearly perfect 50-50 split of male and female residents. The area as seen limited diversity growth over the years with 92% of the population being Caucasian and about 5% coming from an Asian background.
2. Things to Do & Restaurants in Reading
Want to know about the best things to do in Reading? On the northwest edge of town, the Reading Town Forest offers people living in Reading quick, easy access to 290 acres of pine-tree covered camping space, great hiking trails, bike paths, as well as cross-country skiing trails during the winter. For those looking to conquer their fear of heights, the indoor BeanStalk Adventure Ropes Course has a unique experience providing fun pathways across high beams, rope ladders, walkways, and more located inside Jordan's Furniture store
View this post on Instagram

Reading Town Forest, Strout Ave, Reading, MA 01867
BeanStalk Adventure Ropes Course
View this post on Instagram

BeanStalk Adventure Ropes Course, 50 Walkers Brook Dr, Reading, MA 01867
The top restaurants in Reading give you plenty of delicious options for places to eat or grab a drink after a long day. Among the best options, Public Kitchen, which is opening in the old Biltmore & Main space is a happening gastropub serving yummy bar snacks and appetizers along with entrees like nachos, burgers, and plenty of draft beers for the beer connoisseurs amongst you. You could also visit the Mandarin Reading Restaurant for a large location serving Asian cuisines such as sushi, rice, noodles, poultry, beef, duck, and numerous other options.
Public Kitchen, 530 Main St, Reading, MA 01867
View this post on Instagram

Mandarin Reading Restaurant, 296 Salem St, Reading, MA 01867
3. Reading Cost of Living
With a fairly expensive housing market, the cost of living in Reading is about 32% higher than the average across Massachusetts. But you will find similarities to the state with expenses like healthcare, groceries, and home utilities. Reading transportation costs are even lower than Massachusetts standards on average.
If you're searching through Reading, MA homes for sale, you will want to ensure the city's housing costs are within your budget. The average price of a home in Reading is currently $594,000 which has slightly increased by 3% in the past year. Experts predict minimal change over the next 12 months, with an anticipated 2% rise during that time.
About 21% of individuals moving to Reading choose to lease their homes or apartments instead. The average price of rent in Reading for a one-bedroom location is about $1,992 while you should expect to pay around $2,869 for a four-bedroom home.
4. Safe and Comfortable Neighborhoods in Reading
Currently ranked as the 7th safest city in Massachusetts, Reading communities provide people living there with a low crime rate and sound peace of mind. Some of the top Reading neighborhoods include Eastway and Batchelder, as well as North Reading which is considered its own town.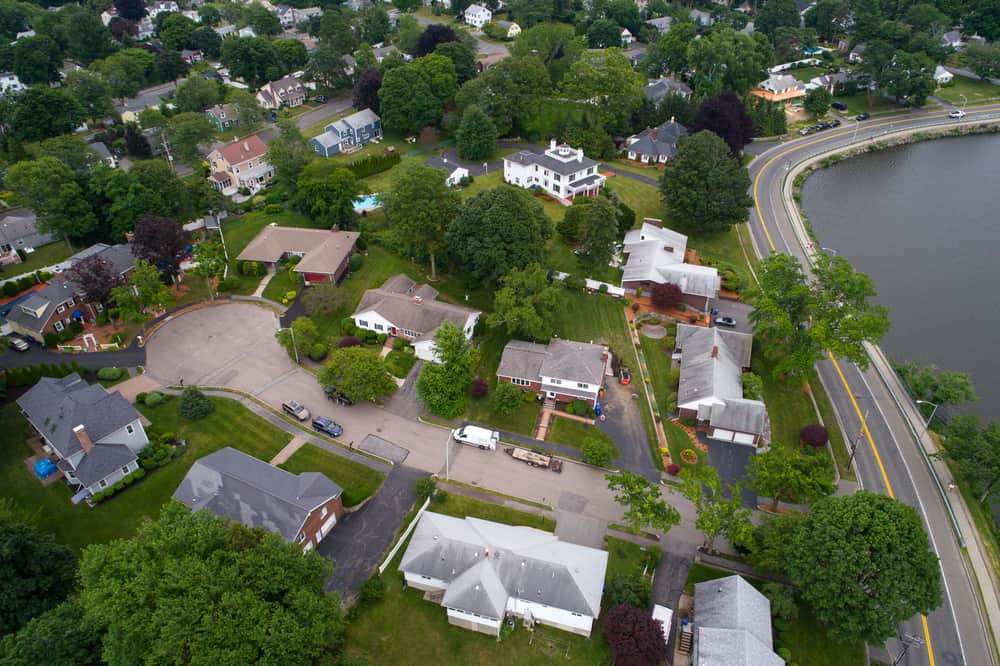 People moving to Reading will enjoy plenty of great amenities for shopping and entertainment such as Imax, Home Depot, CVS, REI and Crossing at Walkers Brook. There are also multiple options for grocery shopping and other basic essentials conveniently located around town.
On the middle eastern edge of Middlesex County in Massachusetts, Reading zip codes are 01801 and 01867. After moving to the area, if you want a Reading phone number, expect an area code of either 781 or 339
5. Schools in Reading
The local Reading School District is currently home to more than 4,300 students between the ages of 5 and 18 years old. In a state often recognized for its great education programs, Reading schools are no exception with locations like Wood End Elementary, Alice M. Barrows Elementary, Arthur W Coolidge Middle School, and Walter S Parker Middle School.
Home of the Rockets, the city's only high school is Reading Memorial High, which has multiple AP options and a near-perfect 98% graduation rate for its students.
The closest colleges can be found a few miles south in the city of Medford with options like Tufts University.
6. Job Opportunities in Reading
Reading is one of the most affluent cities in the state of Massachusetts, which is the third most wealthy state in the country. When it comes to employment in this area, the median household income in Reading is $114,354. There are a high number of management-level individuals living in Reading within financial, educational, healthcare, and tech industries.
Reading jobs can be found with a wide variety of upstanding companies including Aptus Health, the city's school district, and Teradyne Inc.
Though it's not overly common, there are a select few who choose to commute from Reading to Boston about 15 miles down the Interstate 93 freeway for work. The trip generally takes anywhere from 25 to 35 minutes, depending on local traffic.
7. Weather in Reading, MA
The average climate in Reading tends to stay cool and wet for the majority of the year. Winters are freezing and snowy, while summers warm up slightly but still produce a fair amount of precipitation during the rainy season.
During the colder months, people living in Reading experience lows in the mid-teens and highs in the mid-30s, paired with annual snowfall around 48 inches. When it's not cold enough to snow, this equals out to about 51 inches of rain per year. Summer temperatures provide relief from the cold and snow with averages between the low 60s and the low 80s.
Tips for Moving to Reading
Live in a city deeply rooted in American history.
Fun things to do in Reading as well as around other nearby towns.
With a higher cost of living in Reading, make sure you check your budget when looking at homes.
Safe neighborhoods surrounded by strong schools and great local jobs.
Prepare for freezing cold winters but look forward to the nice, cool summers.
People moving to Reading will enjoy all of these great perks and more when they are living here. It is among the best suburbs for people interested in being close to Boston without dealing with the big city lifestyle.
For anyone who is relocating to Reading, we offer an incredible group of movers who are knowledgeable and experienced in serving this area. Call Mass Bay Movers today at (978) 587-3775 with any questions or fill out the Request a Quote form on this page to get a free Reading moving estimate!