One of the biggest concerns of moving to a new place is whether or not it will be safe. Protecting your family and property is a serious responsibility, and you'll want to be sure that you aren't moving to a dangerous area.
Lawrence, Massachusetts, is a medium-sized city located about 30 miles from Boston. It's a laid-back place with a crime rate roughly on par with what you'd expect in any city in America. But like any other urban environment, Lawrence has its safe areas and rougher neighborhoods. So if you're considering buying a home in this peaceful New England town, here is a closer look at the Lawrence MA crime rate.
Understanding the Lawrence Crime Rate – How Crime Rates are Calculated
Before you dissect all the statistics, it's essential to understand how crime works to calculate crime rates and what they represent. Crime rates come from FBI-compiled data taken from local law enforcement agencies. Whenever a crime occurs, the local police department keeps records of what happened. They will then send that data to the FBI, who will compile it and publish it in an annual report. Crime rates feature two distinct categories: violent crime and property crime.
Violent crime includes illegal acts like murder, manslaughter, rape, sexual assault, battery, and robbery. Property crime occurs when a victim's belongings are destroyed or stolen, including acts of theft, larceny, burglary, shoplifting, vandalism, arson, etc. Violent crime tends to be the more serious concern. However, all crime is cause for alarm.
Crime rates can be a great way to understand the general safety level of a particular area but is not a perfect metric. Even the FBI warns citizens to avoid using crime rates to compare one area to another because there are often discrepancies in how crime is reported.
A few reasons crime rates can be misleading include:
Some police departments are better at record-keeping than others
Crime rates only reflect crimes that are reported
Definitions of certain crimes may vary between different departments
The majority of crime may take place in a particular area but reflect poorly on the entire city
Crime rates don't include all transgressions and don't consider unique factors
In general, crime stats need context to fully understand. For instance, the crime rate in America rose significantly across the country in 2020. However, the homicide rate was still 40% lower than the peak in the '80s and '90s. So if you just saw that statistic alone, you'd think the country was more dangerous than ever, but that isn't the case. The same can be true of the Lawrence crime rate or any other city in America. While crime rates can be a great indicator of the general trends in criminality in a particular area, you shouldn't take them as gospel.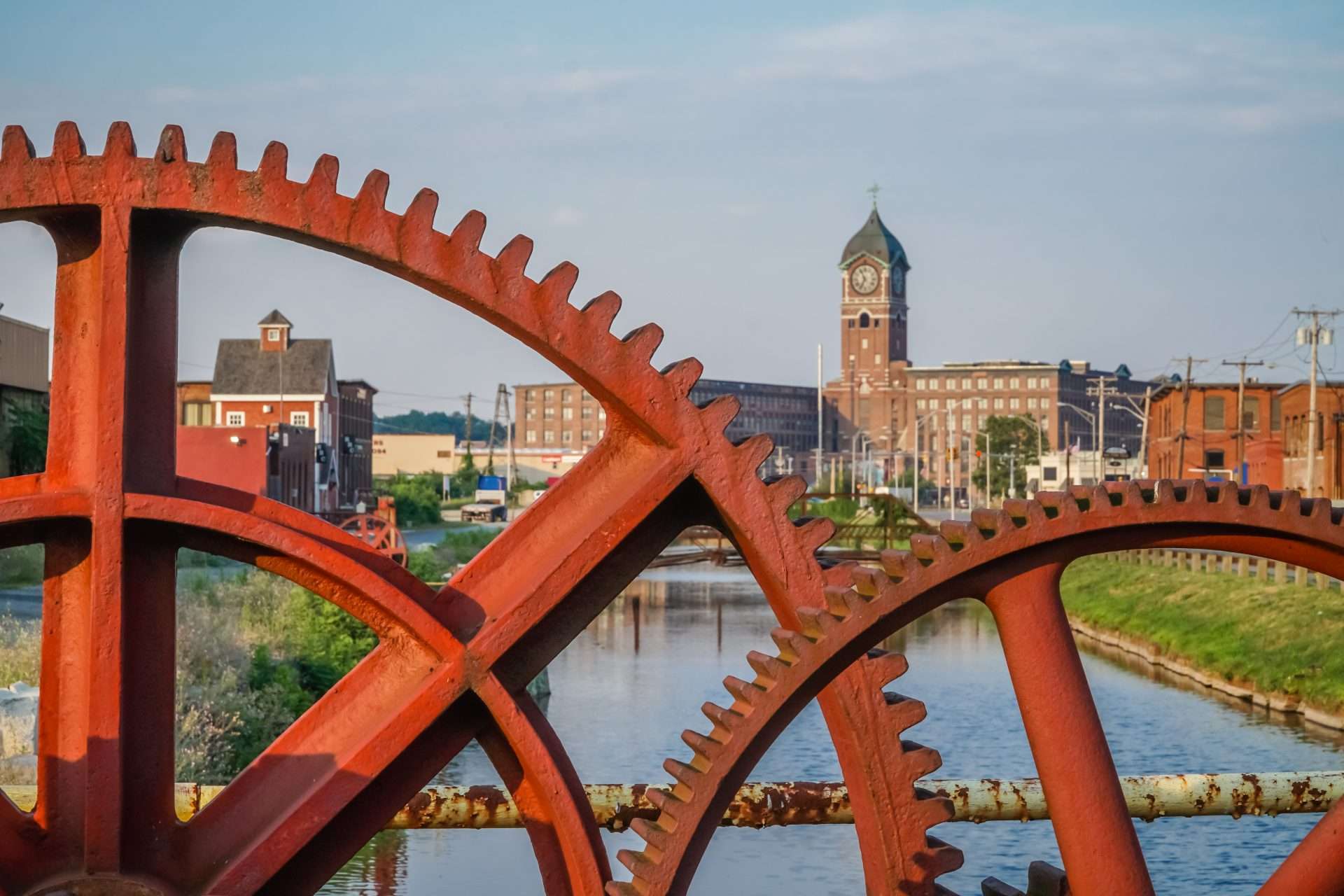 What is the Lawrence Crime Rate?
The Lawrence crime rate is 1256 per 100,000 people, which means you have a 1 in 80 chance of being the victim of a crime. That's 7.8% lower than the Massachusetts crime rate and 56.5% lower than the country overall.
The violent crime rate in Lawrence is 448 per 100,000 people, which means you have a 1 in 223 chance of being the victim of a violent crime. That's 45.1% higher than the state violent crime rate and 15.5% higher than the national average.
The property crime rate in Lawrence is 809 per 100,000 people, which means you have a 1 in 124 chance of being the victim of a property crime. That's 23.2% lower than the state average and 58.7% lower than the national average.
Lawrence Crime Map & Crime Reports
A crime map is another valuable tool for identifying the worrisome areas of Lawrence. In many cities, the majority of crime is concentrated in certain neighborhoods or streets. Another neighborhood may be perfectly safe but have a higher crime rate because of illegal activity happening in a nearby area. A crime map will show you exactly where the majority of crime occurs in a city.
This crime map shows the crime rate by neighborhood based on Lawrence police reports. The darker the color, the more crime occurs in that area.
Another good way to find out if Lawrence, MA is a safe place to live is to review the police reports. The Lawrence Police Department publishes monthly crime reports on its website. They are a great place for finding Lawrence MA crime statistics that come directly from the source. Lawrence crime reports offer more context to what kinds of crime are occurring and often provide more detail than the FBI compiles.
Violent Crime in Lawrence
The best way to determine if Lawrence ma is dangerous is to look at the rate of violent crime. According to FBI crime data, Lawrence has more violent crime than Massachusetts and the country overall.
The Lawrence murder rate is also much higher than the state overall but slightly better than the United States average. There were six murders in Lawrence, MA, per 100,000 people in 2020, which is 160.9% higher than the Massachusetts average and 8% lower than the national average.
The total violent crime rate is 448 per 100,000 people, which is 45.1% higher than the violent crime rate in Massachusetts and 15.5% higher than the country overall. Your chances of being the victim of a violent crime in Lawrence are 1 in 223.
The majority of violent crime in Lawrence is aggravated assault. There were 286 reports of aggravated assault in 2020, compared to 5 murders, 14 rapes, and 53 robberies. Although these statistics make Lawrence seem unsafe, the majority of Massachusetts is ranked among the safest states in the country. While there is crime the Lawrence crime rate is roughly on par with most American cities.
Property Crime in Lawrence
Despite the higher rate of violent crime, Lawrence has lower rates of property crime. The rate of property crime in Lawrence is 809 per 100,000 people, which is 23.2% lower than the state and 58.7% lower than the country. Your chances of being the victim of a property crime in Lawrence are 1 in 124. Six-hundred and forty-seven property crimes were reported in 2020, including 45 instances, 139 motor vehicle thefts, and 463 larceny thefts.
High Crime Areas of Lawrence
Although there are plenty of safe areas in Lawrence, the city has its fair share of dangerous areas. Certain parts of Lawrence have a reputation for drugs and gang activity, which you'll want to avoid, especially after dark. The areas with the highest crime rate in Lawrence tend to be concentrated around the Merrimack River, which flows through the town center. 
The City Center near North Canal and Campagnone Common has one of the highest crime rates in the city. Southwest Lawrence around Andover Street and the Merrimack River can also be somewhat dangerous, and South Arlington near O'Neil Park and the Spicket River is another area to avoid.
Although Lawrence does have its fair share of social problems, including homelessness, poverty, and drug addiction, the worst crime tends to be isolated to specific areas. You can reduce the risk of being a victim of crime by following basic safety tips.
Safest Neighborhoods in Lawrence
Tower Hill is a neighborhood in the southwestern tip of the northern section of Lawrence, situated between the Merrimack River and the Immaculate Conception Cemetery. Named after the nearby High Service Water Tower and Reservoir, Tower Hill is a peaceful community with unique colonial architecture and a neighborhood association that brings together residents, local activists, and small business owners.
Arlington
North Arlington is one of the safer neighborhoods in Lawrence and contains many of the city's top schools, including Arlington Elementary School and John K Tarbox Elementary School. The southern portion of the neighborhood below the Spicket River can get a bit more dangerous, but the northern section is one of the safest areas in the city.
Colonial Heights is a quiet neighborhood near Blue Star Memorial Highway in the southeast corner of Lawrence. The community is known for its gorgeous, historic colonial homes, most of which were constructed before 1939.
Lawrence Safety Tips – How to Avoid Crime in Lawrence
Travel with others, be aware of your surroundings, and stay in well lit areas
Lock your doors when in your vehicle
Avoid the downtown area after dark, as there can be a higher level of crime
North Lawrence (above the Merrimack River) tends to be more densely populated and has a worse reputation than the southern section of the city, but there are good and bad parts of both
The Lawrence police department has an anonymous tip line you can access via text if you witness a crime
Opiates are a major problem in Lawrence, so be on alert for drug dealers and users
Lawrence Police Department
The Lawrence Police Department is responsible for patrolling the city of Lawrence. They employ 181 people, including 158 sworn officers and 23 civilians, which means there are two officers for every 1000 residents in Lawrence. Police Chief Roy P. Vasque leads the department.
The Lawrence police force dates back to 1853 when the town was incorporated, and ten constables were appointed to patrol the town. Initially, police were political appointees until new civil service rules implemented in 1888 changed the hiring practices of city employees. The first official police station was built in 1867 but was replaced by a new building in 1914.
You can find more information and resources by visiting the Lawrence Police Department's official website. You can also access up-to-date crime reports and statistics that will give you a better understanding of crime in Lawrence.
The Lawrence Police Department Headquarters is located at 90 Lowell St, Lawrence, MA 01840, (978) 794-5900.
Lawrence Crime Rate FAQ
Is Lawrence a Safe Place to Live?
Yes, Lawrence is generally a safe place to live as long as you are aware of your surroundings. Some residents report a moderate amount of crime, but there are safe places to live in Lawrence.
Does Lawrence have the Highest Crime Rate in Massachusetts?
No, Lawrence does not have the highest crime rate in Massachusetts, but it does have a higher crime rate than the statewide average.
Is Lawrence Safe for Families?
Lawrence is an urban environment that is not the best for raising children. Nearby suburbs like North Andover and Mathuen are better for kids. Those areas feature less crime, great schools and more family-friendly activities than Lawrence.
Ready to make the move to the peaceful city of Lawrence? With a reasonable crime rate and affordable homes, Lawrence has so much to offer. When you're prepared to make the transition, trust Mass Bay Movers to help you make the transition. We serve the Greater Boston area, including Lawrence. Make your transition smooth and simple by trusting the pros. Fill out the form on our website to request a free quote, or call us directly at 978-587-3775.