Are you thinking about moving to Middleton, MA? Well, congratulations! Just 30 minutes outside of Boston, this small suburban neighborhood offers beautiful scenery, large homes and a safe community. Whether you're moving to Middleton for work, to be near family, or to simply enjoy the beauty of New England, you'll find everything you need here in town.
Middleton's History
Like most communities in the NorthEast, Middleton has a rich cultural history, dating back to the days of the British Colonies! Middleton was settled in 1659, though it was considered part of Salem until the town was officially incorporated until 1728. Because of its location on the Ipswich River, Middleton was a booming farming community in the early days, characterized by homesteads covering hundreds of acres.
During the 1700's, Middleton became a center for working with iron, but as time went on, the atmosphere of the town changed. As towns like Salem and Boston grew into urban centers in the 1800's, Middleton became a popular vacation spot for families from Lawrence and Lowell. Today, Middleton is a popular choice for families who want access to Salem and Boston, but a quieter place to call home.
Middleton Jobs
Wondering what it's like to work in Middleton? This suburb offers plenty of opportunities for both young and established professionals. The town of Middleton itself is small, and mostly residential. However, living in Middleton means you'll have access to jobs across Essex County, which are flourishing and continue to grow each year. Top employers in Essex County include Raytheon Systems Intl Co, Mass General For Children, and Columbia Gas of Massachusetts. Healthcare is by far the top industry here, followed by educational services.
Additionally, Middleton is just a 30-minute drive from the heart of New England, Boston! Boston is home to employers in almost every industry, and is known for its amazing healthcare and educational opportunities, which continue to bring in new economic growth. If you decide to work downtown, keep the commute time in mind when choosing where to live in Middleton.
Schools in Middleton
Schools in Middleton are part of the Masconomet Regional School District, which covers the towns of Middleton, Boxford and Topsfield in Essex County. With a small student to teacher ratio, and above average test scores, students in Middleton receive a quality education in the public school system. Students who want a specialized education can also choose to attend Essex North Shore, an agricultural and technical school in Hathorne, or one of the many other private schools in the county.
Of course, we can't talk about schools in Middleton without mentioning the opportunities for college-age students here. Because of Middleton's close proximity to Boston, students in Middleton will have access to some of the top higher education institutions in America, without having to move far away from home. Whether they attend Boston University for an liberal arts degree, MIT for any STEM specialty you can think of, or are pursuing a medical or law degree from Harvard, there's no end to the academic opportunities open to students in Middleton.
What's the Weather Like in Middleton?
Like most of New England, Middleton is subject to 4 full seasons, along with significant variations in temperature and climate. Winters in Middleton are very cold, and often accompanied by snowstorms, including massive storms known as Nor-Easter's, which can bring several inches to a few feet of snow into the area at a time. Because of this, there's really no "average weather in Middleton." However, if you can get through the winters, you'll enjoy a mild Spring and warm, sunny summer. If you enjoy watching the change of the seasons, and don't mind driving through rain and snow, moving to Middleton might be a great choice for you.
Middleton Demographics
How many people live in Middleton, MA? This small town is home to just 9,861 people. A popular suburb of Boston in Essex County, Middleton attracts mostly affluent, married couples, many of whom have children. Middleton natives are an educated bunch: 80.5% have graduated from High School, and 41% went on to receive a Bachelor's, Graduate or Professional Degree.
Like many small, suburban towns, Middleton isn't the most diverse place to live. More than 87% of the people living in Middleton are White. However, the Middleton population is growing steadily each year, so we might expect the minority numbers to rise as the town expands.
Cost of living in Middleton
Living in Middleton is expensive, which makes sense given its proximity to Boston and other affluent areas. The median home value in Middleton in 2016 was $510,000, more than double the national median home value! However, Middleton isn't the most expensive choice in Essex County; home values in nearby Topsfield and Boxford are both higher. Renting in Middleton, however, is more expensive than other towns in Essex, with a median gross rent of $1,805.
Because of the high cost of living here, Middleton tends to attract well-to-do families and professionals. The median household income in Middleton is over $116,000, which almost 2 times the national median household income. Before moving to Middleton, consider if this town will be affordable choice for your family!
Best Places to Live in Middleton
Looking for the best places to live in Middleton? You won't have to go far, because the whole town is just 14.4 square miles! Some popular places to live in Middleton include Brigadoon, Bayberry Lane, Ferncroft, and Mill Street, but the whole town has a suburban feel, with gorgeous homes, lots of greenery, and low crime rates that will ensure you and your family feel safe. Because of its small size, Middleton operates like one neighborhood community, with tons of events, green spaces and recreation areas for neighbors to enjoy together.
Things to do in Middleton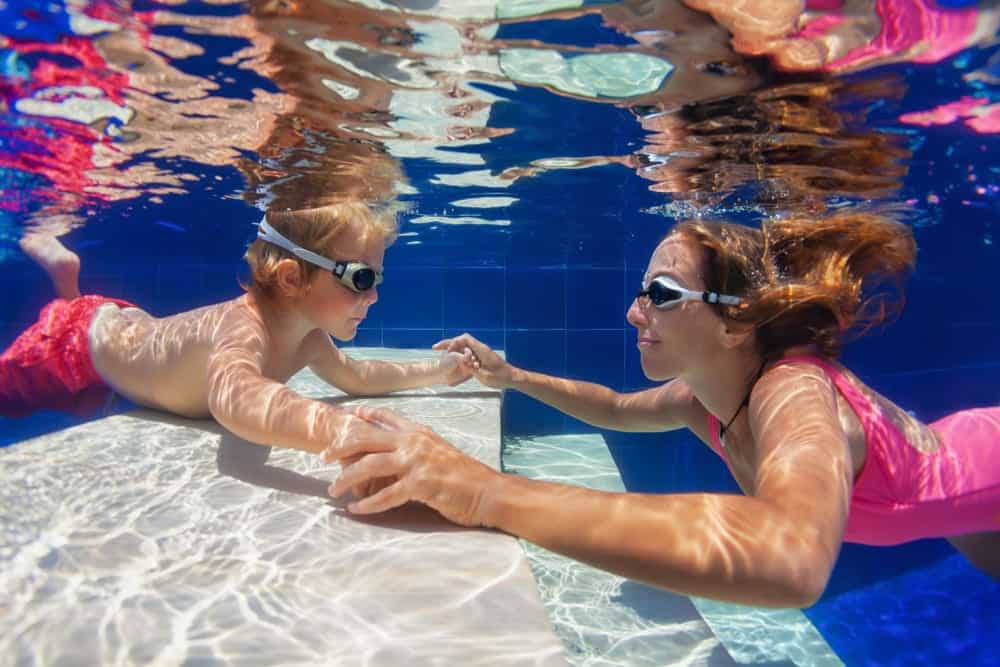 One great thing about Middleton is that it combines small town living with easy access to plenty of fun things to do! If you want to enjoy the town itself, you can check out the Lura Woodside Watkins Museum, take a stroll around Middleton Pond, or have fun with kids in one of Milton's community parks.
If you're looking for something more upscale, another fun thing to do in Middleton is visit the Ferncroft Country Club. The Country Club originally opened in 1970, but was revitalized in 2006, and offers amenities including a full, 18-hole golf course, tennis courts, a pool, and a fully equipped fitness center. You can bring your kids with you as a member, or leave them at home for some quality time with your spouse or friends.
Want to know what to do in Middleton with kids? You'll want to check out CoCo Key Boston Water Park, over in Danvers! This indoor waterpark features 65,000 square feet of entertainment, including a lazy river, a "dip-in" theater, and four intense waterslides, so family members of every age will be sure to have a good time. When the weather is nice out, families who enjoy outdoor activities in Middleton will likely be taking a few trips to the Harold Parker State Forest, where you can explore trails, canoe, kayak and fish on the pond, and even camp overnight.
Moving to Middleton
Do you want a nice house on a quiet street to call your own? Do you enjoy snow and sun equally, and love watching the seasons chance? Do you want access to work in all of Essex County and the Greater Boston Area? If the answer to those questions was yes, then you should definitely consider moving to Middleton!
If you need help planning your move, or have more questions about living in Middleton, give our Middleton movers a call at (978) 587-3775. One of our courteous staff members will be happy to assist you, and can even help get you started with a free Middleton moving quote.