If you're considering moving to Malden, now's the time to snatch up your dream home. This ideally located city suburb has been on the rise for some time, long before Business Week named the town as one of the top places to raise your kids in the state. Yet since then, a great wave of diverse residents have been making their way to this town filled with history, culture and beautiful architecture.
The town is named after Malden, England, a moniker chosen by its settlers in the mid-17th century. The area is also rich in American Revolution history, with its residents participating in the early resistance against the British. In the past century, Malden also became known for hosting the original Converse Rubber Shoe Company, a site you can still visit today.
Sitting just north of Boston, the benefits of relocating to and living in Malden are plentiful. Let's dive into some of the top perks of making Malden your home.
Malden Population
This new Boston hotspot is growing so quickly that the town packs with hopeful homeowners every time a house goes on the market. The population sits just over 61,000 people but is slowly growing each year. One of the top benefits of living in Malden is its diversity, hosting a combination of those with Asian, African-American and Hispanic descent in larger numbers than the greater Boston area. Residents also speak a bounty of different languages, including Chinese, Spanish and French Creole.
The town attracts an educated and liberal crowd, with over 15 percent of residents holding a Masters Degree or higher. Though this population growth is pushing the home prices upwards, the town is maintaining its sought-after, community-focused energy. Malden is known as a "city of neighborhoods," each contributing to the town's overall personality in a unique way.
Cost of living in Malden
Living just outside of a major city comes with two major perks — a bit more space for a bit less money. Though home prices in Malden are rising, they are still lower than Boston homes and apartments in most parts of town. The majority of home prices fall in the $300-$400k range, with a handful cresting above the half-a-million mark. Wealthier neighborhoods have their fair share of million-dollar mansions, but these are the exception.
Malden is considered a highly walkable city. The T station right downtown sits in the midst of an active Main Street, fit with plenty of shopping opportunities, restaurants and standard amenities. The comparatively higher property taxes in Malden — above $3,000 a year — contribute to the area's strong school system and modern infrastructure. This accessibility is balanced out with an easy commute into Boston and having everything you need at just a short walk away.

Malden neighborhoods
What are the best neighborhoods in Malden? As a town made up specifically of distinct neighborhoods, people move to town have their choice of architecture, access to downtown and general vibe. Neighborhoods include:
Bell Rock
Edgeworth
Faulkner
Ferryway
Forestdale
Linden
Maplewood
Oak Grove
West End
Edgeworth received a great deal of attention two years ago when Redfin named is the 6th hottest neighborhood in the country. Its traditional downtown vibe and access to the Orange T line makes this an ideal spot to rent or buy with easy access to the city. Just to the west sits Bellrock, a neighborhood right on the Malden River and filled with parks and historical sites.
The most expensive neighborhoods in Malden sit on the northern edge of town up against beautiful Oakdale Park. Home prices go down as you head east, even though you do move closer to Route 1, simplifying driving commutes. Neighborhoods outside of downtown Edgeworth remain residential and quiet, and those who live in Malden rave of the supportive community throughout the city.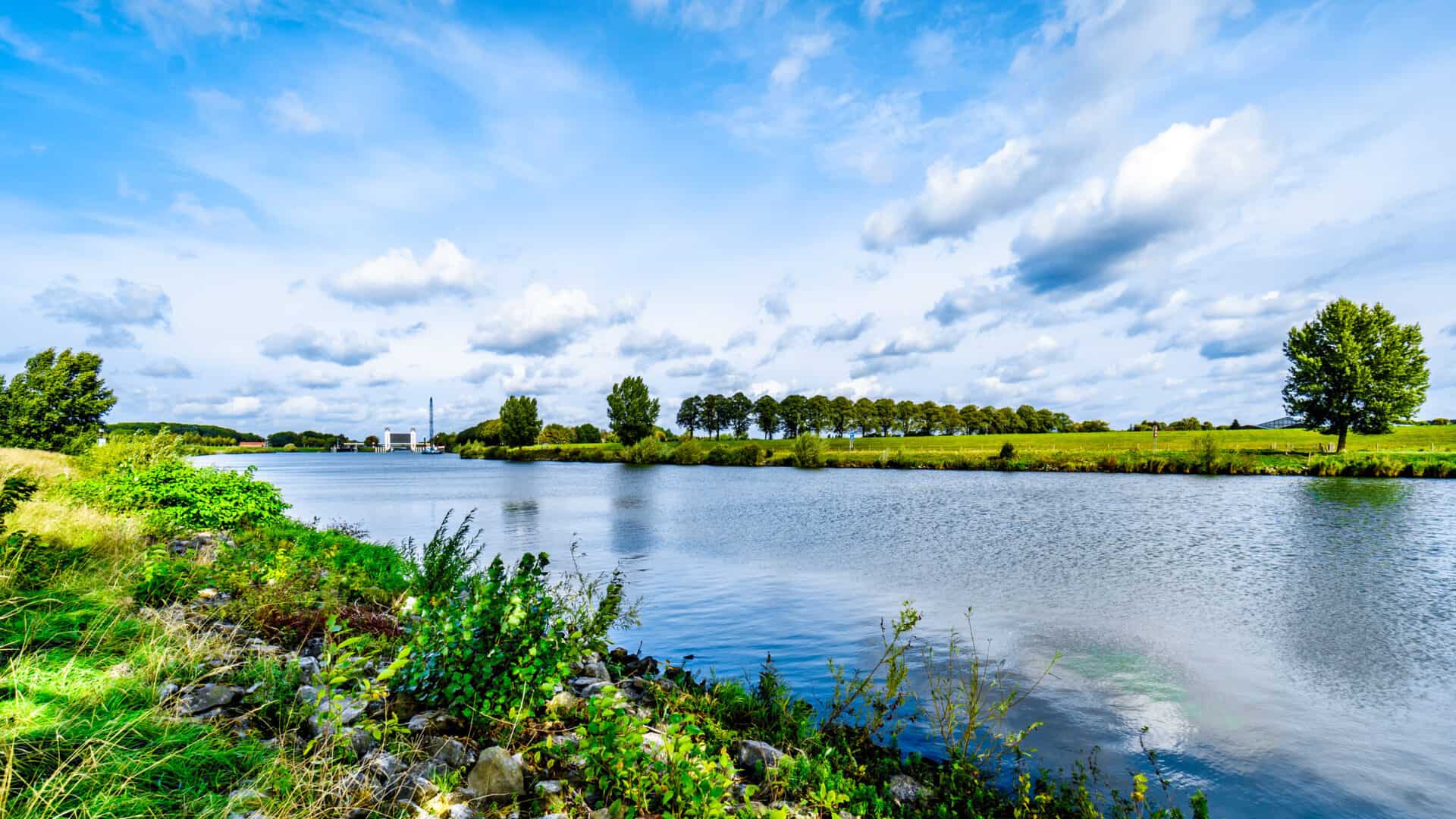 New England Weather
What is the weather like in Malden throughout the year? The average temperature tends to skew lower than many other parts of the country. Winter lows dip into the 20s while summer highs rarely head into the 90s. New England climate is famous for mild summers, wet autumns and cold winters, bringing plenty of snow in the chillier months. Be prepared for plenty of snow days home from school. The winter actually brings nearly double the amount of snow compared to the national average.
Wetter weather makes this a prime part of the country for leaf-peeping in the fall and spending long, comfortable afternoons in the summer exploring the parks and rivers of the area. Annual outdoor celebrations include the Filipino Cultural Festival, the Boston Harvest Moon Festival in the fall and a collection of music and food fairs in the summer.
Walden, MA Things To Do
Cultural events are becoming both more plentiful and more diverse as Malden grows in popularity. Each year, there are more and more things to do no matter your passions and interests. The town's diverse cultures bring a range of restaurants, festivals and performances representing dance, theatre and music unique to the area.
Passionate about craft beer and unique restaurants? Come visit the incredibly popular Idle Hands Brewery or walk along Pleasant Street for a collection of top-rated eateries from pubs to jazz-filled Japanese spots. Though nightlife in Malden is quite calm, there are plenty of places to sit outside and enjoy a beer during the summer or enjoy a craft cocktail in an upscale setting for date night.
There are also plenty of things to do with kids in Malden. Explore one of the town's many parks, include MacDonald Stadium right in the center of town. Need a little more space on a sunny day? Head over to Fellsmere Park and take a walk around the pond. The north side of town encompasses a small section of the expansive Middlesex Fells Reservation, which features over 2,500 acres of hiking and biking trails, the Stone Zoo, several bodies of water and several historic landmarks.
Going to School
Malden high school is rated the most diverse public high school in all of Massachusetts. This highly rated school is one of the main reasons families flock to the area to settle down. The town also features a Charter High School and Catholic academies for an alternative to the public school system. More specifically, the town features both an all-girls and all-boys Catholic school right in town.
What about colleges and universities in Malden? Though there are no major schools right in the heart of town, Tufts University it just over the Medford border and countless Boston schools are just a short drive or train ride away. With a median rent over around $1,300 a month, Malden provides a less expensive alternative to students renting in the city limits.

Jobs in Malden
If you're looking to work in Malden, healthcare, retail, tech and science-focused jobs are the most plentiful. The town's focus on education also supplies plenty of those looking to work in schools as well. The median household income is on the rise, increasing nearly 10% between 2015 and 2016 to $60,000.
The average commute time into Boston is very manageable at between 20 and 30 minutes either by car or train. The orange line cuts right through town, making this a desirable location for an easy trip in and out of the city.
Moving to Malden
Looking for the best local movers in Malden? We move over 1000 customers within the Boston area every year. Our experienced team of Malden movers at Mass Bay Movers will simplify your transition with a wealth of services to streamline your experience.
We can move you with ease, managing all packing, storage, supplies and furniture disassembly needs throughout your move. Start your process by contacting us and telling us a bit more about your move. Whether you're moving across town or across New England, cut the stress from you moving with our team on your side.