The pleasantly quiet town of Raynham, MA is about 35 miles south of downtown Boston. Raynham is bordered by Bridgewater, Easton, Middleborough, West Bridgewater, Berkley, Dighton, East Bridgewater, Freetown, Halifax, Lakeville, Mansfield, Norton, and Whitman.
Raynham was originally settled in the year 1639 as a portion of Taunton by Elizabeth Pole, who was the first woman to ever establish a town in America. Taunton Iron Works was one of the first iron works in America and was started in 1652 as creators James and Henry Leonard discovered bog iron by the Forge River. In April 1731, present-day Raynham separated itself from Taunton and was named after a village in Norfolk, England.
The town of Raynham is most known for the role it played in King Philip's War. The Leonards who owned Taunton Iron Works had made a deal with King Philip to spare their town as long as they promised to fix his troops' weapons during the war.
Notable people from Raynham, Ma include historic Continental Army member Toby Gilmore, long-time New England Patriots announcer Gil Santos, as well as two Medal of Honor recipients: Frederick C. Anderson and Jared C. Monti.
1. People Living in Raynham, MA – Population & Demographics
How many people live in Raynham? There has been slight growth in the past decade with only about 1,000 newcomers relocating to Raynham in that timeframe. The Raynham population is 14,196 with a median age of 42 years old.
Raynham demographics consist of 93% Caucasian, 2% Black or African American, 2% Hispanic or Latino, and 1% Asian. The Raynham gender ratio leans heavily in favor of women with a split of 54% female and 46%. The median household income in Raynham is $100,938, making it a mid to upper-class town in the Boston metropolitan area.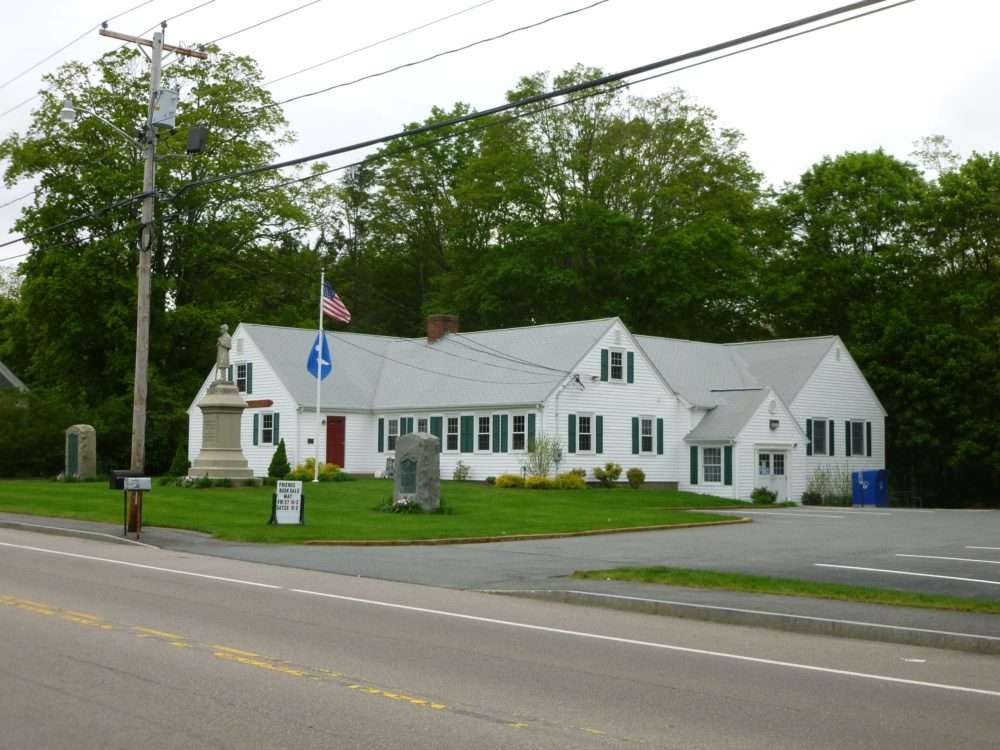 Taking up about 20.5 square miles, Raynham can be found in the northeast corner of Bristol County of Massachusetts. The two local Raynham zip codes are 02718 and 02767. Town area codes in Raynham are 508 and 774.
Is Raynham a safe place to live? The average crime rate in Raynham is 56% lower than US numbers. Violent crime rates in Raynham are 37% lower than the national average. With a 1 in 91 chance of becoming a victim of crime, Raynham, MA is considered a safe place to live.
2. Cost of Living in Raynham, MA
How much does it cost to live in Raynham, MA? The average cost of living in Raynham is 17% higher than the US average but about 10% lower than the Massachusetts state average. Essentially every expense compared to MA averages is lower including utilities, transportation, healthcare, groceries, and the Raynham real estate market.
The homeownership rate in Raynham is 72%. With a very competitive market, Raynham, MA homes for sale tend to go quickly. The average price of a home in Raynham is $599,000. The established Raynham property tax rate is 1.230%, which comes out to around $7,368 per year for a home that sells for $599,000.
About 28% of people residing in Raynham rent their living spaces. The average price of rent in Raynham is $1,745 per month, an increase of about 3% in the past year or so.
3. Raynham Neighborhoods
Where should you live in Raynham? Since it covers a fairly small area of land, there aren't many named communities in town, but you'll still find safe and comfortable Raynham neighborhoods to choose between.
You'll find more than enough convenient shopping in Raynham at places like Walgreens, Target, Walmart, Big Lots, ALDI, Cape Roads Plaza, and Shaw's Plaza.
4. Raynham, MA Weather
The continental climate in Raynham means people moving there can expect warm summers along with freezing, wet winters. Raynham weather gets about 50 inches of rain per year along with more than 35 inches of annual snowfall on average.
The average temperature in Raynham during winter dips as low as the mid-teens at night and occasionally reaches the mid-30s in the daytime. As summer comes around, the weather in Raynham warms up to lows in the 60s and highs in the mid-80s.
5. Things to Do in Raynham
People relocating to Raynham can expect to find a great spread of fun activities, points of interest, great places to visit, and other popular Raynham attractions.
View this post on Instagram
Among the best things to do in Raynham with kids, Ryan Family Amusements offers loads of fun for all ages. The local hotspot features an exciting variety of arcade games and provides a place for birthday parties or other events. You can enjoy everything that comes with this attraction in Raynham including the bowling alley as well.
Ryan Family Amusements, 115 New State Hwy, Raynham, MA 02767  (508) 822-2304
With activities like fishing at Johnson Pond and other landmarks, Johnsons Recreational Park is an amazing place to visit in Raynham. The popular Raynham park hosts beautiful scenic views and makes for a perfect place to walk your dog or go for a run.
Johnsons Recreational Park, 92 N Main St, Raynham, MA 02767
Additional Raynham Attractions
6. Raynham Restaurants
Whether you're craving Mexican food, Chinese, Italian, or something new, there are plenty of top-rated places to eat in Raynham.
View this post on Instagram
One of the top restaurants in Raynham is Stoneforge Tavern & Publick House, a laid-back pub offering American cuisine with a New England twist. Their great menu boasts house-made soups, salads, filet mignon, strip steak, ribeye, rack of lamb, truffle mushroom ravioli, and many other mouthwatering dishes.
Stoneforge Tavern & Publick House, 90 Paramount Dr, Raynham, MA 02767  (508) 977-9840
For the best BBQ in town, don't miss out on the amazing menu at 2 Jerks BBQ. This popular place to eat in Raynham has fantastic plates of ribs, pulled pork, brisket, jerk chicken, and much more.
2 Jerks BBQ & Market, 701 Broadway, Raynham, MA 02767  (508) 386-2737
At the kid-friendly pub in Taunton, just 10 minutes from Raynham known as 99 Restaurants, diners can choose between fantastic plates ranging from lobster rolls and ribs to chowder, fried chicken, and more. Additional options are available at this top-rated Raynham place to eat including burgers, wings, and salads as well.
99 Restaurants, 158 Dean St, Taunton, MA 02780  (508) 821-9922
7. Jobs in Raynham
The average salary in Raynham is $76,000 per year. The state income tax rate in Raynham is 5.1%. Raynham's unemployment rate is 6.4%.
Raynham jobs can be found both in town and with an easy commute to nearby cities. As you search for jobs on sites like Indeed, you'll some of the best places to work in Raynham are:
Trucchi's Supermarket

Welcome to Turner Brothers

Morton Hospital
A decent number of people relocating to Raynham also choose to travel from Raynham to Boston for work, which is about 35 miles away and takes about one hour.
8. Raynham Schools
There are more than 3,407 kids between the ages of 0 and 18 years old living in Raynham, making up nearly one-fourth of the local population. Raynham is an excellent place for families to live as part of its shared Bridgewater-Raynham School District.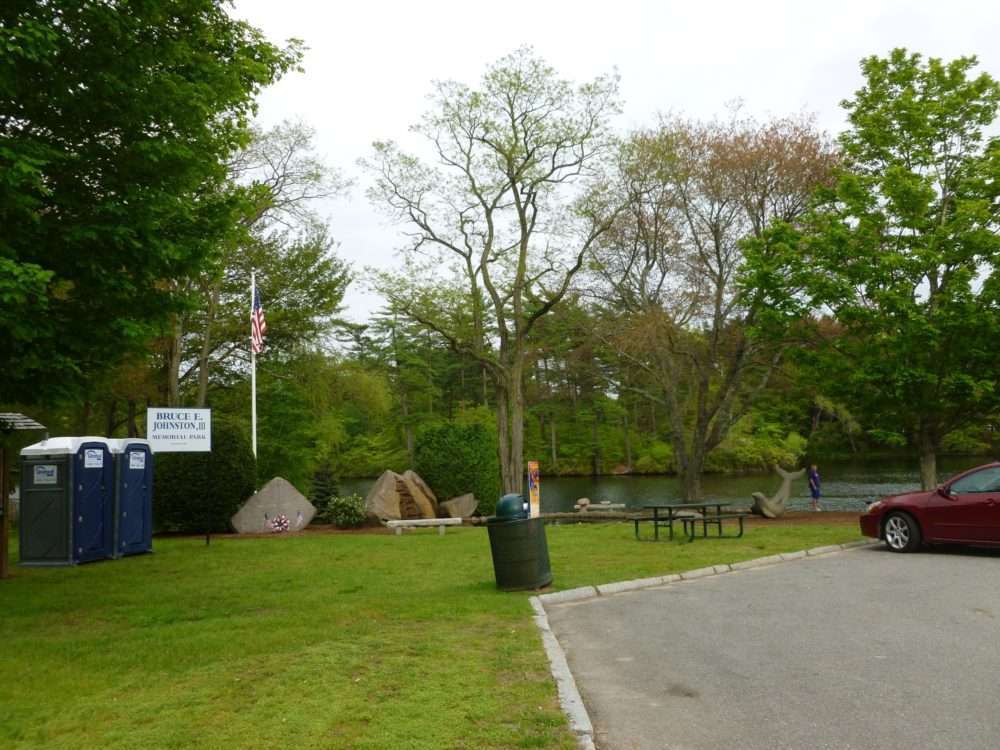 A few of the top-rated public schools in Raynham include:
Laliberte Elementary School

Raynham Middle School

Taunton Alternative High School
You won't find any colleges or universities in Raynham, but close by you'll find Bridgewater State University and Wheaton College (MA).
Living in Raynham Pros & Cons
Pro:

Many families feel residing in Raynham is a great fit for them and their kids.

Pro:

The cost of living in Raynham is less expensive than the state average.

Con:

There's lots of snow in Raynham during the winter so bring your cold weather gear.
Moving to Raynham, MA
Lots of reasons to move to Raynham can be found with only a little bit of research. If you need a team to help with your upcoming transition, we have the absolute best Raynham movers! Get a hold of Mass Bay Movers today at (978) 587-3775 or fill out the Request a Quote form on this page for a free moving estimate!