The official definition of a suburb is "an outlying district of a city, especially a residential one." These can range from cities within a metropolitan area to local neighborhoods around town. And this Boston suburbs list includes a little bit of both to ensure you find the perfect place to raise your family.
1. Brookline – Considered the Best Boston Suburb in Massachusetts
Many people who live or have lived in this popular Boston suburb consider Brookline the top place to reside in the entire state of Massachusetts. Its beautiful and safe streets are lined with more than 11,000 large shade trees that keep the area looking bright, green, and fresh.
Homes within Brookline range from $600,000 condos up to multimillion-dollar Colonial-style homes. These areas are close to good schools and local parks, making for a family-friendly atmosphere. People living in Brookline enjoy a wide variety of amenities ranging from fun local activities to great Brookline places to eat such as Zaftigs Delicatessen, OTTO Pizza, and The Abbey.
2. Lexington – A Boston Suburb Ranking High for Education
You likely heard about the city of Lexington back when you were learning about the American Revolution in school. Long past its role in the Battle of Lexington, it has since become one of the best Boston suburbs to raise a family.
Lexington is one of the more expensive neighborhoods on this list but it is also home to some of the top education programs in the entire state. Local schools offer parents high ranking campuses to choose from, including Lexington High, which currently stands as one of the top 5 high schools in Massachusetts.
3. Newton – Great Suburb in Boston for Student Athletes
As one of the fastest-growing Boston suburbs for families, Newton is made up of 13 close-knit communities across its calm, safe neighborhoods. Home to Boston College, the area provides plenty of shopping, parks, places to eat, and more.
A key factor to the increasing population in Newton may be due to the great athletics programs found at its local schools. Newton North High School has one of the top sports programs in the entire state. In recent years, the Tigers have won state championships in boys basketball, girls volleyball, boys & girls track, soccer, football, and more. And their accolades don't only stand on a field or court as Newton North High also won the Massachusetts Bar Association's High School Mock Trial Program in 2018, their 11th time winning since 1988.
4. Belmont – "The Town of Homes"
The majority of individuals who reside in or around this community refer to Belmont as the "Town of Homes". As mainly residential land, this suburb in Boston is a great place to settle down and raise a family. Fun things to do can be found all around the city including the children's playground and pool at Beaver Brook Reservation.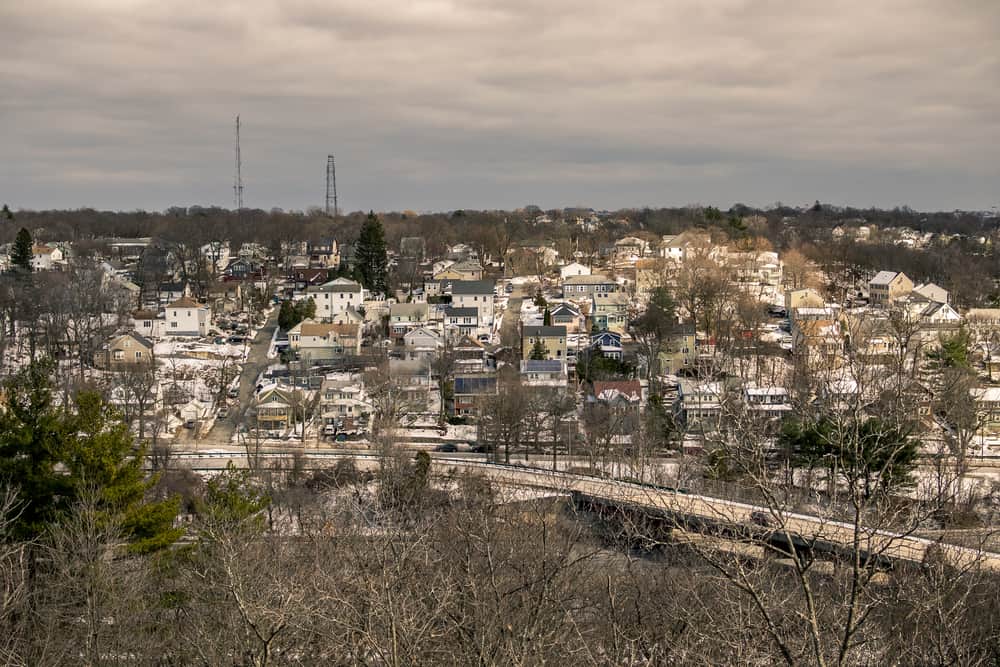 Many of the homes in Belmont were built in the 1920s and 1930s, offering both adults and kids and a quiet, peaceful lifestyle. Local schools provide great education, with top options like Belmont High which currently ranks among the top 10 high schools in Massachusetts. With only a few commercial locations around town, these restaurants and small shops are mainly owned by locals living in town.
5. Arlington – Taking Over Boston Suburbs as the "New Somerville"
The city of Somerville has been one of the most popular cities in Massachusetts for many years, but many people are beginning to call Arlington the "new Somerville". It is growing quickly and developing itself as a trendy part of the state. As it's continuing to rise in popularity, Arlington is steadily joining the ranks of the top Boston suburbs for families.
With plenty of local amenities and fun things to do in Arlington, you and your crew will never be bored. It's also a great place for families who love good food with top restaurants in the area such as La Victoria Taqueria, Zhu's Garden, Tango Restaurant, and many others.
6. Weston – One of the Safest Suburbs in Boston for Families
Within the ranks of the top 5 safest suburbs in Massachusetts, the town of Weston is a gorgeous area about 15 miles west of Boston. It is easily the most affluent community on this list, which also places it as one of the most expensive in the state. The majority of families in this Boston suburb own their homes and stay for many generations.
Around town, you'll find great public schools, nearby amenities, as well as lots of parks like Cat Rock Park and the Doublet Hill Conservation Area.
7. Hull – Small, Humble Boston Suburb for Families
As the smallest Boston suburb on this list, the community of Hull has long been seen as an area for retirees. But over the past few years, the area has rapidly been becoming more lively and family-friendly. At least for now, Hull is also one of the best suburbs in Boston to buy a house, thanks to the low housing market costs.
Surrounded by Hull Bay on one side and Massachusetts Bay on the other, families living in Hull enjoy crisp ocean air, great views, and easy access to east coast beaches. And whether you work in the big city or you simply want to visit, hop on the Hingham/Hull Ferry and you'll arrive in just over an hour.
8. Sudbury – Choose this Suburb If You Want Space Between You and Boston
About 23 miles west of downtown Boston, the family suburb of Sudbury gives residents a small-town feel on the outer edge of the metropolitan area. Separated into a handful of districts, this safe community is a great place to call home.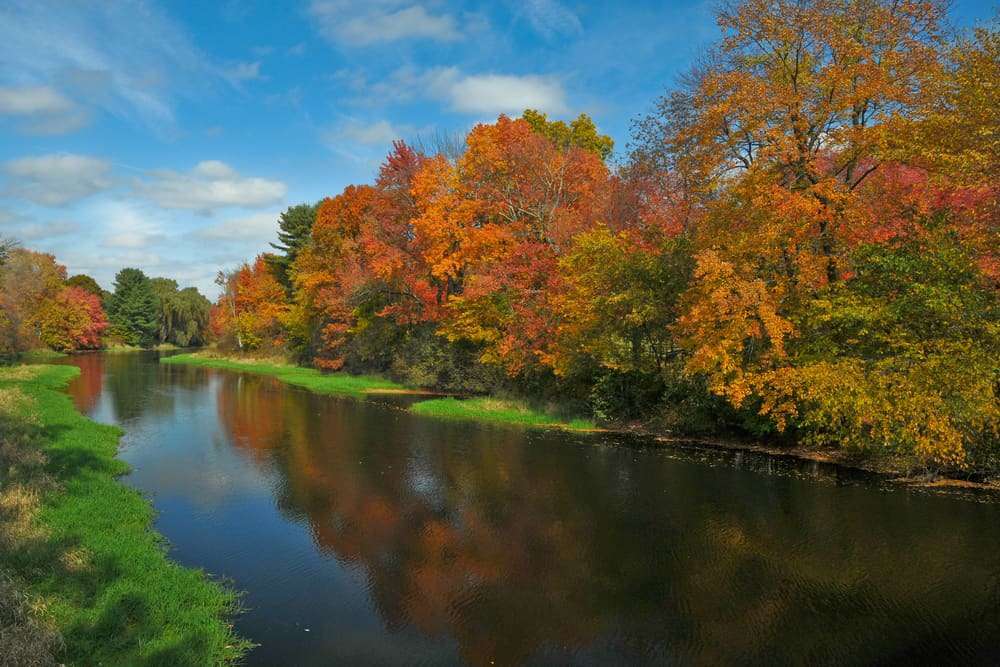 One visit to this scenic area will be more than enough to prove why it's one of the top Boston suburbs for families. Thanks to its location further inland, the area offers plenty of fun outdoor activities at spots like the Marlborough-Sudbury State Forest and the Assabet River National Wildlife Refuge.
Boston Suburbs Map
Ready to Move Your Family into One of the Best Boston Suburbs?
This Boston suburbs list is the perfect place to start your search to find where you and your family should live. Whether you're looking for a large area as close to downtown as possible or a smaller community on the outskirts, there's a neighborhood ready for you.
Are you and your family moving to Boston soon? Mass Bay Movers is the top moving company to help you with packing, loading, and transporting! Once you've found the perfect suburb in Boston for your family, give us a call at (978) 587-3775 to schedule your relocation!