Lexington is a medium-sized city located about 30 minutes outside of Boston. The town is steeped in history and is known for its beautiful homes and award-winning schools. To help you decide if moving to Lexington is the right choice for your family, we've put together this complete guide to living in Lexington. From the cost of living to the best things to do, we've got you covered. Ready to get started? Then read on!
Lexington: A Community With a Rich History
Lexington is probably best known for the Battle of Lexington and Concord, which was the first officially recognized battle of the American Revolution. On April 19th, 1775, British forces met with the local Massachusetts militia on the battlefield for the first time. The first shot of that first battle is now known as the "shot heard round the world," and started the final leg of America's journey towards independence.
However, Lexington's history goes beyond the battlefield. Here are a few more fun facts about Lexington's history that you might not know:
Lexington was originally settled in 1642 as a farming community for Puritan worshippers.
After WWII, Lexington experienced huge population growth due to new technology companies springing up throughout the Greater Boston area.
Lexington also played a role in the Cold War, playing host to the USAF "Experimental SAGE Subsector" in the 90s that aimed to create a computerized national defense system.
The Weather in Lexington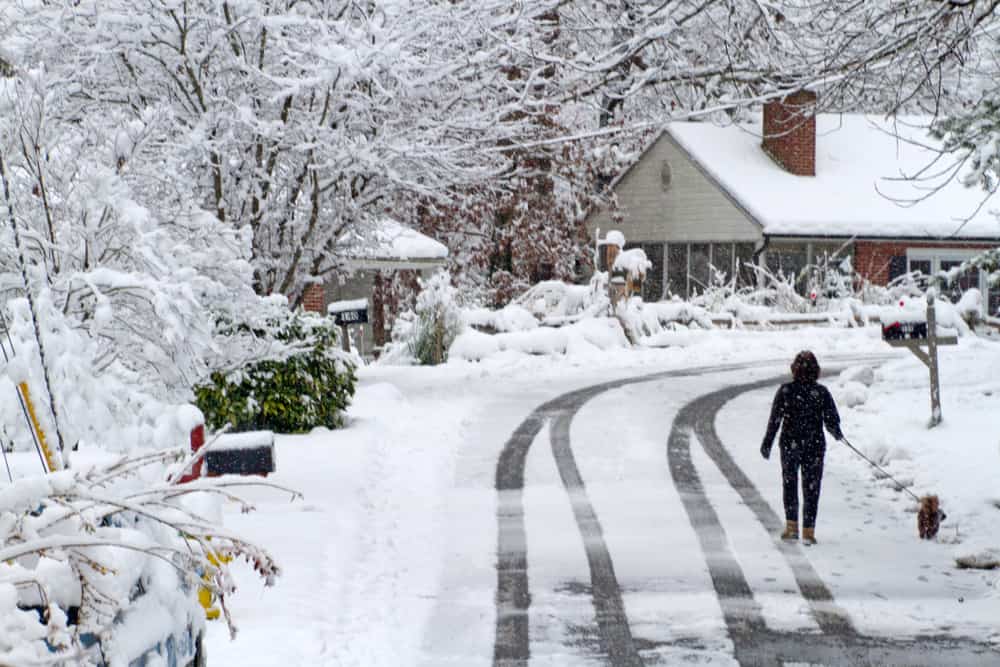 Do you know that saying about the weather? It goes, "If you don't like the weather, wait five minutes." Nowhere is that truer than in Lexington and the rest of New England. The weather in Lexington can change drastically from day to day, and the area experiences extremes across seasons. In the summer, the average temperature here can get up to the 90s, while the coldest days of winter see temperatures as low as 3 degrees.
Before moving to Lexington, make sure you are especially prepared for harsh winters. Lexington gets an average of 55 inches of snow, and much of that comes from severe winter storms called Nor'Easters. These storms stat in the Atlantic, and can deposit up for a few feet of snow on the ground at a time, creating icy roads and blizzard conditions with low visibility. To stay safe during any storm, pay attention to the weather forecast, listen to local authorities, and stay home if possible.
Who Lives in Lexington?
Lexington, MA is home to nearly 33,000 people today. The median age in the city is 45, 70% of residents are married, and more than half the population is made up of families with school-aged children. Zip codes in Lexington include 1731, 02420, 02421, and 02451. The most common area codes for Lexington are 781 and 339.
Lexington locals are highly educated; almost 80% of residents here have their bachelor's degree or higher, and 52% hold a master's degree as well. Although 70% of people living in Lexington are White, 25% of residents here are of Asian descent, and another 3% are two or more races.
How Much Does it Cost to Live in Lexington?
Overall, the cost of living in Lexington is 92% higher than the national average and therefore attracts mostly well-to-do professionals and affluent families. But for the people living here, the costs are worth it. Lexington residents have easy access to one of the most popular cities on the East Coast while being able to escape to their homes at any time. Plus, they're just minutes away from some of the best healthcare systems, entertainment venues, and restaurants in the country.
One living cost you should consider before you move to Lexington is the cost of housing. The median home value in Lexington is $769,400, which is over 5 times more expensive than the country-wide average home price. In addition, 26% of homes in Lexington sell for over $1 Million. Renters do get a bit of a break, paying an average of $1,800 per month, but rentals here are limited since 80% of locals choose to purchase a home instead of renting.
Lexington's Award-Winning Schools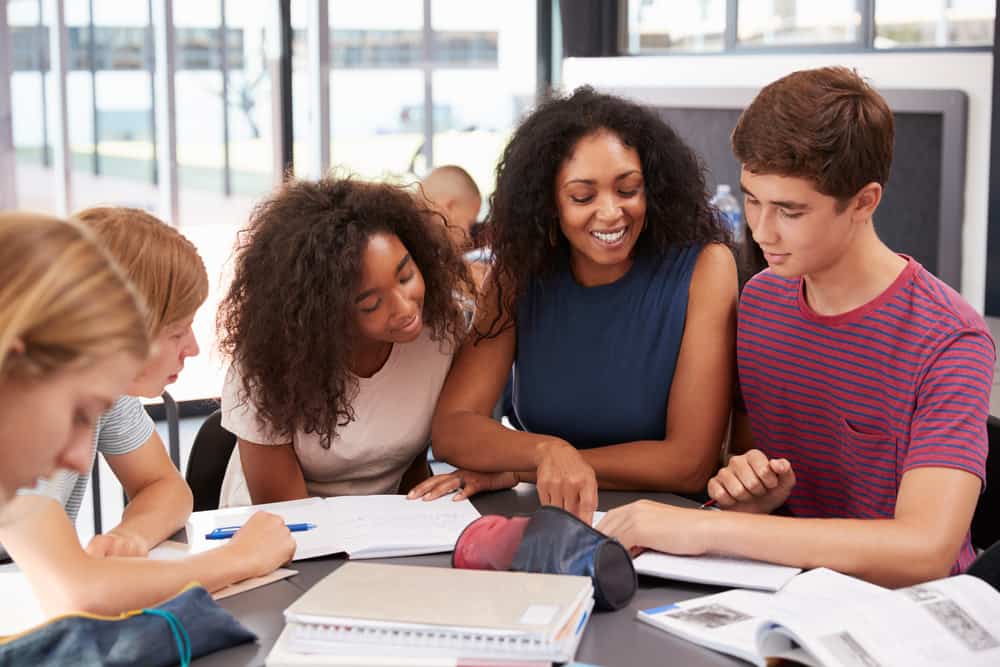 One major reason why families are moving to Lexington in droves? Because the schools in Lexington are top rated. In fact, the main public school in the city, Lexington High School, has been ranked in the top 20 public high schools in the country by US News and holds the #2 place for schools in the Greater Boston Area according to Boston Magazine. In addition to a rigorous core curriculum, LHS offers both Advanced Placement course in more than a dozen subjects.
The Best Neighborhoods in Lexington
There are dozens of neighborhoods in Lexington, each with their own unique style and community culture. Most of the areas in the city feature gorgeous turn-of-the-century homes, and all of Lexington is characterized by its affluent populace. Still, finding the best neighborhood to fit your style take a bit of research. To help you get started, here are a few of our favorite communities in Lexington.
Munroe Hill: About 1,000 people live in the neighborhood of Munroe Hill, which lies at the center of Lexington. The are is known for its beauty, walkability, and great schools, like nearby Fiske Elementary School.
Robinson Hill: 77% of Robinson Hill residents own their homes. The area has a quiet, residential feel and friendly neighbors.
East Lexington/Follen Hills: Real estate in this neighborhood is mostly made up of medium-to-large size homes with a median price of $941,235. Most of the houses here were built between 1940-1960.
Liberty Heights: Offering more affordable housing in Lexington, the median sales price for a home in Liberty Heights is $590,141. Most homes in this area were built before 1939.
Working in Lexington
As we mentioned, Lexington is a pretty affluent area. So it should come as no surprise that the median household income in the city is a stunning $152,872 (more than triple the national average). While businesses in Lexington employ more than 15,000 people, professionals living here also have access to the rest of Middlesex County, and the Greater Boston Area, which is home to some of the top healthcare, finance, and technology companies in America. One thing to note is that you will need a car when you move to Lexington, as nearly everyone commutes via car to work, and the average commute for Lexington residents is nearly 30 minutes.
The Best Things to do in Lexington
Old Burying Grounds & the Old Belfry
If you're a history buff, one of the first places you'll want to visit in Lexington is the Lexington Common National Historic Site. In addition to seeing the Lexington Battlefield first hand, you'll also get a chance to check out the Old Burying Grounds and the Old Belfry, from which the local militia sent out the call that the British had arrived, ready for battle.
Click here for a map to the Old Bury Grounds and Old Belfry.
Wilson Farm
If you're an amateur or even a professional chef, one attraction you can't miss in Lexington is Wilson Farm. Here's you'll find all the local produce, fish and meats you need to create restaurant level meals in the comfort of your own home. You can also stop by the nursery to choose from a selection of gorgeous annual and perennial flowers that will brighten any home.
Want to know how to get to Wilson Farm? Click here for a map!
Where to Eat in Lexington
Looking for the best restaurants in Lexington? You'll find plenty of amazing food in explore in this city. To get you started on your culinary journey, here are two of our favorite places to eat in Lexington.
Marios Italian Restaurant
Mario's is a fixture in the Lexington community and a fantastic place to visit if you want to enjoy classic Italian cuisine in a family-friendly atmosphere. Favorite dishes include the Chicken Parmigiana, the handmade pizzas and the restaurant's "Famous" Baked Ziti.
Lexx Restaurant
For an upscale bistro experience in Lexington, be sure to check out Lexx Restaurant on Massachusetts Ave. The menu includes everything from Beef Carpaccio to the signature Lexx Burger, served on a toasted brioche roll.
Moving to Lexington
Think Lexington might be your new hometown? Congratulations! You're going to love being a part of this vibrant, welcoming community. Have more questions about living in Lexington, or need help with your move? Give us a call to our Lexington movers anytime at (978) 587-3775 to speak with a friendly staff member.