The comfortable town of Randolph, MA is conveniently located about 18 miles south of downtown Boston. It is bordered by Braintree Town, Quincy, Avon, Canton, Stoughton, Holbrook, and Milton.
Randolph was formerly called "Cochaticquom" by the residing Cochato and Ponkapoag tribes. It was officially incorporated in 1793 and renamed Randolph after Peyton Randolph, who served as the first president of the Continental Congress.
The town motto in Randolph is "Fari Quae Sentiat", which is Latin for "To Say What One Feels".
The town of Randolph is best known for its history of boot production until the decline of the shoe industry in the early 20th century. Since then, the small town has grown into a pleasant suburban residential neighborhood giving people living in Randolph comfortable lifestyles.
A few notable people who have lived in Randolph include rapper O'mega Red, painter William Rimmer, NBA basketball player Shabazz Napier, and NASA astronaut Scott Tingle.
There are a few things to know before moving to Randolph such as the culture, enjoyable things to do, local schools, and more.
1. People Living in Randolph, MA – Population & Demographics
How many people live in Randolph? There has been minimal growth in the area with only about 2,000 newcomers relocating to Randolph in the past 10 years. The Randolph population is 34,064 people with a median age of 41 years old.
Randolph demographics are highly diverse, consisting of 44% Black or African American, 39% Caucasian, 13% Asian, and 9% Hispanic or Latino. The local gender ratio leans slightly in the direction of women as the population is made up of about 52% female and 48% male. The median household income in Randolph is $82,510.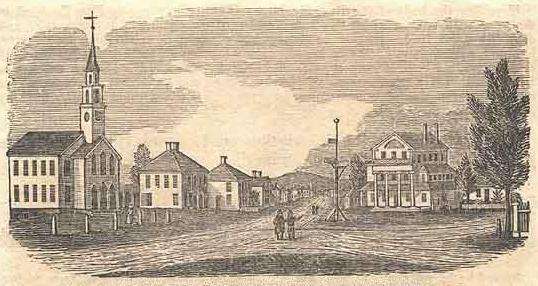 Is Randolph a safe place to live? The crime rate in Randolph is about 43% lower than the national average with a violent crime rate that is 37% lower. With a 1 in 71 chance for people living in Randolph to become a victim of crime, it is a safe place to live.
The area has its own Randolph Police Department, which currently has 58 active police officers on the force serving and protecting residents of Randolph.
2. Cost of Living in Randolph, MA
How much does it cost to live in Randolph, MA? The average cost of living in Randolph is 28% higher than the national average but only about 0.5% higher than the Massachusetts state average. While local healthcare costs are more than average, residents can expect to pay less for groceries, utilities, transportation, and the Randolph real estate market.
The homeownership rate in Randolph is 68.5% with a slight majority of locals buying their properties. Randolph, MA homes for sale offer beautiful homes that fit a variety of different lifestyles and household sizes. The average price of a home in Randolph is $479,000 along with an average down payment of 39%.
The Randolph property tax rate is 1.240%, which leads to an average of about $5,940 per year in property taxes for a $479,000 home.
About 31% of people residing in Randolph rent their homes and apartments. The average price of rent in Randolph is $2,135 per month depending on the location's size and nearby amenities.
3. Randolph Neighborhoods
Where should you live in Randolph? Although the town covers a fairly small geographical area, there are a handful of safe Randolph neighborhoods to choose from.
The Randolph Parks and Recreation department operates about 8 parks and other outdoor amenities for all Randolph residents to enjoy throughout the year.
There are a variety of convenient shopping destinations in Randolph including Walgreens, Randolph Plaza, Target, Walmart, Dollar General, and the Randolph Village Shopping Center.
If you ever need to travel from Randolph to Boston, the big city is only about 17 miles away, taking about 35 minutes in each direction.
4. Randolph, MA Weather & Climate
The continental climate in Randolph brings mild, humid summers and freezing, snowy winters to the area.
The average temperature in Randolph during the summer is between the mid-60s at night and the mid-80s during the day. Winters cool down significantly to the low 20s and mid-30s. Randolph weather also gets about 48 inches of rain along with about 48 inches of snow per year.
5. Things to Do in Randolph
People moving to Randolph will be happy to hear the community offers plenty of fun activities, local attractions, and unique points of interest.
A can't miss thing to do in Randolph is the Showcase Cinema de Lux, the area's best place to catch a movie. The modern-style movie theater has numerous screens and plays new features as well as occasional re-runs of old films.
Showcase Cinema de Lux Randolph, 73 Mazzeo Dr, Randolph, MA 02368  (800) 315-4000
One of the best places to visit in Randolph is the popular Randolph InterGenerational Center (RICC), which serves as the area's local community center. The top-rated attraction has a local pool, youth nights, and various classes for both kids and adults.
Randolph InterGenerational Center (RICC), 128 Pleasant St, Randolph, MA 02368  (781) 961-0930
Additional Randolph Attractions
6. Randolph Restaurants
When living in Randolph, you'll find there are plenty of great places to eat around town if you're not in the mood to cook.
View this post on Instagram
Among the top restaurants in Randolph, Lynwood Cafe is a neighborhood bar and pizza place with a nice setting for diners. Enjoy a pub-style pizza and pair it with your favorite wine, beer, or signature cocktail.
Lynwood Cafe, 320 Center St, Randolph, MA 02368  (781) 963-3100
One of Randolph's top places to eat is called Not Your Average Joe's, the best spot in town for mouthwatering American food. Get started with one of their appetizers, soups, or salads, and then dive into one of their delicious entrees like sirloin tips, grilled salmon, chicken parmesan, or an ahi tuna poke bowl.
Not Your Average Joe's, 14 Mazzeo Dr, Randolph, MA 02368  (781) 961-7200
7. Jobs in Randolph
With a fairly strong career market in town and nearby, it isn't difficult to find great Randolph jobs. A few of the best places to work in Randolph are:
May Institute

Women's Apparel Group

Richelieu Foods

Boston Higashi School
You can find additional jobs in Randolph by checking out listings on Indeed.
The average salary in Randolph is $62,000 per year. There is a state income tax rate of 5.1%. Randolph's unemployment rate is currently about 5.8%.
8. Randolph Schools
There are about 7,495 kids between the ages of 0 and 18 years old living in Randolph, making up about 22% of the population. Randolph is an excellent place for families to live thanks to its safe communities and strong education system.
Local schools are part of the Randolph Public School District. Some of the top schools in Randolph include:
Margaret L Donovan School

Elizabeth G Lyons Elementary School

Randolph Community Middle School
The closest colleges and universities to Randolph include Curry College, Laboure College, and Eastern Nazarene College.
Students and others also have access to the local Turner Free Library to check out books, movies, and more.
9. Randolph Statistics & Information
The town of Randolph covers an area of about 9.8 square miles near the southeastern side of Norfolk County in Massachusetts. It has one main zip code: 02368. The phone area code in Randolph can be either 781 or 339.
The time zone in Randolph is either Eastern Standard Time (EST) or Eastern Daylight Time (EDT) during daylight savings time.
Randolph has an elevation of 184 feet above sea level.
Map of Randolph, MA
This Randolph map will help you find other nearby things to do, places to eat, and other enjoyable activities in the area.
Living in Randolph Pros & Cons
Pro:

There are plenty of great activities and restaurants to choose from.

Pro:

The cost of living in Randolph is comparable to the state average.

Con:

The freezing winters and high amounts of snow may not be something you want to deal with.
Moving to Randolph, MA
If these are enough reasons for you to move to Randolph, the next step is finding the right help for the job. Team up with the best Randolph moving company by hiring Mass Bay Movers to take care of everything! Give us a call today at (978) 587-3775 or fill out the Request a Quote form on this page for a free moving estimate!