Gloucester, MA is a small city located on the eastern coast of Massachusetts. Although the area is lesser known than Boston, it's actually quite close. In fact, from Gloucester MA to Boston MA, the distance is 32 miles and only takes about 30 minutes (without traffic). The area is mainly known for its vibrant artistic community, gorgeous scenery, and prosperous harbor. If you're considering moving to Gloucester, keep reading to learn all about what life is like in this close-knit coastal community.
Gloucester's Long History
Did you know Gloucester was one of the first established communities in New England? The town was first settled in 1623, just three years after the pilgrims arrived at Plymouth Rock. Interestingly, the settlement was abandoned just three years later, due to a lack of fertile soil, and wasn't re-established until 1642. Industry surrounded subsistence fishing, farming, and logging around Cape Ann.
Today, Gloucester is a major hub for fishermen, both commercial and recreational, with annual events to celebrate fishing culture and its impact on the city. Gloucester is also a top tourist destination along the east coast, known for its stunning shoreline, thriving arts community, and, of course, the fresh seafood.
What's the Weather Like in Gloucester?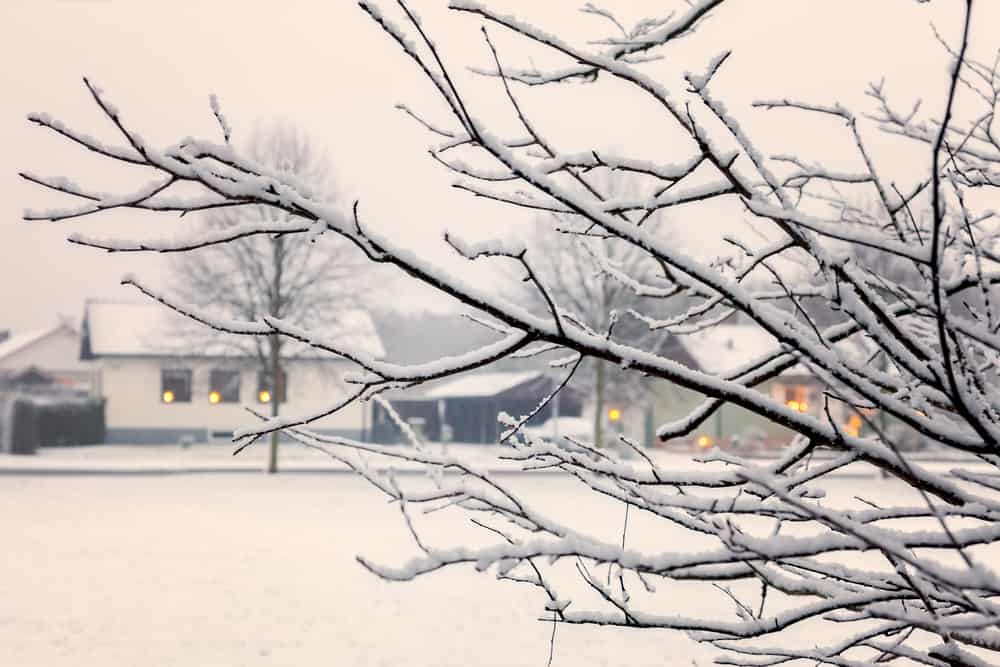 Like most of New England, the one thing you can count on with the weather is that it's always changing. Gloucester experiences four full seasons, including hot, sunny summers and bitterly cold winters. Because Gloucester is located right along the coast, the city is also prone to heavy coastal storms and is often the recipient of Nor'Easter blizzards from November to March. What we're saying is: if you're moving to Gloucester for the first time, bring some snow boots and a shovel, and enjoy every warm day you get!
Gloucester Demographics
Who lives in Gloucester when the tourists go home? This city is home to just under 30,000 people, with a median age of 49 and a median household income of $65,348. While a majority of residents are married, only about a third of the population is comprised of families with young kids. Nevertheless, the community is known for having low crime rates and beautiful neighborhoods that make it a perfect spot to settle with your kids.
The age breakdown of Gloucester locals is skewed towards older, more established families, empty-nesters and retirees. However, about 10% of residents are millennials between 20-35 years old! Like much of the northeast, political opinion in the city is, overall, moderately liberal, although the area is markedly more conservative than other areas in Massachusetts. The main zip codes in Gloucester are 01930 and 01931, and the main area codes are 978 and 351.
The Cost of Living in Gloucester
When compared with other parts of the US, the cost of living in Gloucester is about 39% higher than the American average. However, when compared with nearby Boston, the prices in Gloucester become much more reasonable. For example, the median cost of a home in Gloucester is $370,900, while in Boston, that same home would cost more than $50,000 more. Renting in Gloucester is also about $300 per month less expensive than renting in Boston.
If you're wondering can I afford to live in Gloucester, you should know that utility costs are about 42% higher than the national average, likely owing to the frequent need for both cooling systems in the summer and heat systems in the winter. Healthcare is also expensive here, but the benefit lies in having access to some of the best medical providers in the country, so many locals find the price is easily worth it. It's important to note that most residents own 2 cars and commute to work, so you'll want to be aware of fluctuating gas prices and repair costs when creating your monthly budget.
Gloucester's Top Neighborhoods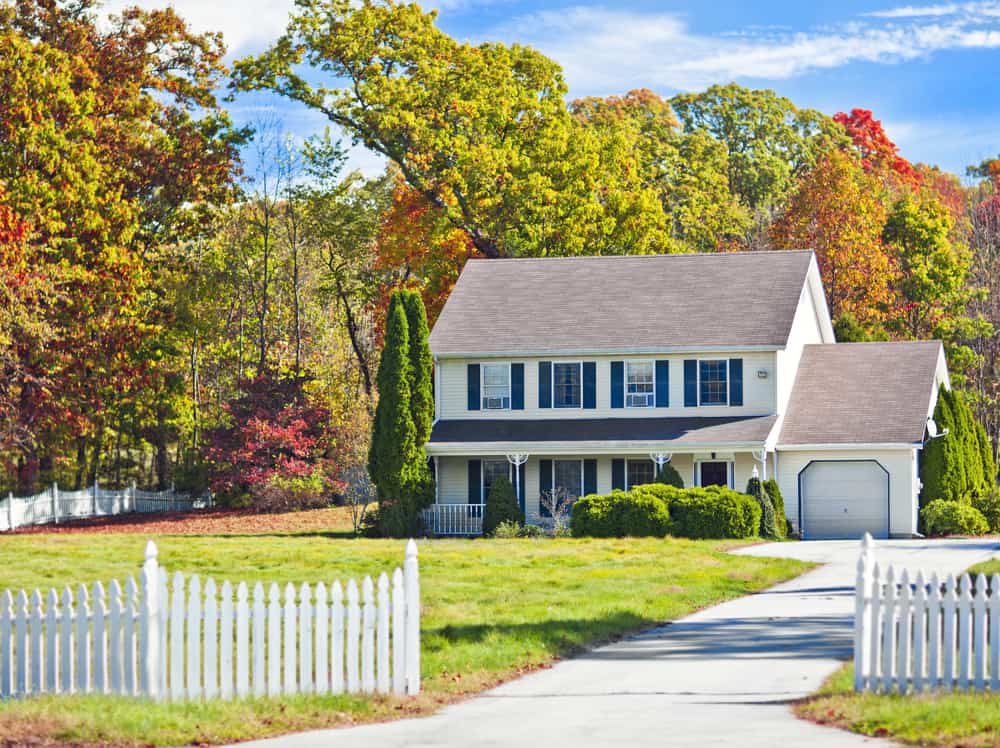 Moving to a new city is stressful enough, but finding the perfect neighborhood in a place you've never lived before? Talk about a daunting task. Lucky for you, all of Gloucester's neighborhoods feature welcoming neighbors, low crime rates, top-rated schools and a plethora of amenities. To help make your home search a little easier, here's what you can expect in Gloucester's most popular neighborhoods:
Downtown: With amazing coastal views and easy access to top employers, Downtown features some of the most desirable apartments and condos in Gloucester. The neighborhood is also highly walkable, making it a top choice for young professionals!
Riverview: Real estate in Riverview is dominated by older buildings, many of which were built between 1940-1970. The median home price is $517,629 and the median monthly rent is $1,931.
Annisquam: This neighborhood is pricier than Gloucester overall, with a median house price of $586,246. The area has a suburban, coastal vibe, with a mix of historic houses and small apartment buildings.
Working in Gloucester
As we mentioned early, Gloucester has a flourishing local economy, built mainly on the fishing industry and boosted by plenty of local tourism. Other top industries in Gloucester include healthcare, manufacturing, and education. While 70% of the local population earns their income via a salaried position, about 15% are self-employed, bringing a deep entrepreneurial spirit to the area. The city's unemployment rate is lower than both the state and national levels, and jobs here have been steadily growing, year over year. If you're relocating to Gloucester, you can rest assured there is plenty of work in this city.
Gloucester Schools
Gloucester is a relatively small city, but that doesn't stop this area from having great schools! Students in the city are served by the Gloucester Public School System, which includes five elementary schools, one middle school, and one main high school. Gloucester High School has around 800 students from 9th-12th grade on any given year. The school offers a challenging core curriculum, plus opportunities for students to take Advanced Placement courses and earn college credits. GHS also has a student-to-teacher to ratio of just 11:1, which is fantastic compared to the national average of 26:1!
Things to Do in Gloucester
View this post on Instagram
When it comes to fun, there's no shortage of attractions in Gloucester! From boating in the bay to shopping and art galleries downtown, you'll never be bored in this lively city. One of our favorite places to visit in Gloucester is Stage Fort Park, the site of the original 1623 settlement. The park is home to two different beaches, plus sports fields and ample green space. It's the perfect spot for everything from swimming to family picnics! Need directions? Here's how to get to the park.
Gloucester's Best Restaurants
With all those fishermen, you're sure to find some of the best seafood on the coast when you relocate to Gloucester. Wondering where to begin your culinary journey? Here are two of our favorite local restaurants.
Causeway Restaurant
View this post on Instagram
You're in for a treat when you visit the Causeway Restaurant. This local hotspot serves casual, hearty Italian meals with the freshest haddock, clams, and scallops (plus amazing steaks and pasta to boot!).
Seaport Grille
View this post on Instagram
The Seaport Grille offers waterfront dining with a variety of delicious dishes to choose from. Of course, you'll want to start with the fantastic, creamy New England clam chowder!
Tips for Moving to Gloucester
So, is moving to Gloucester right for you? We hope this city guide has helped make your relocation decision easier. Here are a few takeaways to keep in mind:
This city has amazing coastal views.
You can always enjoy fresh seafood.
Jobs here are growing.
The neighborhoods are safe and tranquil.
When you're ready, give the Gloucester movers at Mass Bay Movers a call at (978) 587-3775 to ensure that your transition is a breeze. We have a full range of Gloucester moving services, so you never need to worry about a thing.