Located on the Charles River, Back Bay is one the most affluent and iconic neighborhoods in Boston. Back Bay is known for its Victorian architecture, upscale shopping, and lush green spaces, and this Boston neighborhood is considered the most sought after area in the city. Though it's surrounded by major tourist destinations on its outskirts, like the Boston Public Library, the wealthy professionals and empty-nesters who reside in Back Bay maintain a comfortably quiet and active life. Are you planning to relocate to the Back Bay area? There's plenty to find out.
History of Back Bay
Back Bay wasn't always a highly sought after residential neighborhood. In fact, before 1820, Back Bay was tidal marshland used centuries prior by Native American fishermen. In the early 19th century, Bostonians attempted to utilize the marsh as a milldam, which only created odorous sanitation problems for the city. The influx of immigrants in the mid 1800s caused overcrowding in the city, and Boston's upper class clamored for a neighborhood of their own. Starting in 1857, the area was filled in, and construction of luxury homes on the reclaimed land began to meet the demand. The residential neighborhood was completed in the 1880s, and commercial activity was permitted the following decade.
Back Bay was planned by Arthur Filman of the Gridley James Fox Bryant firm. Filman was very much inspired by Haussmann's work in Paris, which is obvious in the neighborhood's distinct layout and architecture. The meticulously planned neighborhood quickly became home to Boston's ultra-elite, and is still home to the city's wealthier residents. 
Today, Back Bay is a highly sought after place to live, as well as a high-end shopping destination. Back Bay is extremely well maintained, and the residents aren't the only ones invested in its maintenance. In 1966, the Massachusetts Legislature created the Back Bay Architectural District to ensure the neighborhood's continued preservation. The entire Boston neighborhood is listed on the National Register of Historic Places, and is deemed one of the best examples of 19th century urban planning and architecture in the United States.
Location & Transportation in Back Bay
Back Bay is located in northeast Boston, on the Charles River Basin. The river serves as the northern border of the neighborhood. Back Bay stretches west to Charlesgate East, Huntington Avenue, and Dalton Street. It stretches all the way south to the Massachusetts Turnpike. On the east is Arlington Street to Park Square. Back Bay is bordered by Boston's Central neighborhood to the north and east, Fenway/Kenmore to the southwest, and South End at its central south side.
Back Bay is a very walkable neighborhood, and it's less than a 15 minute walk to Boston's downtown area. Transportation in Back Bay is easy. The MBTA's Green Line has four stations in the Boston neighborhood of Back Bay: Prudential, Hynes Convention Center, Arlington, and Copley. The Back Bay station is utilized by the city's Orange Line, light rail trains, and Amtrak trains.
Back Bay is located within the 02115, 02116, and 02199 zip codes.
Back Bay Boston Map
Who Lives in Back Bay?
The population of Back Bay is 21,884. The racial demographics of Back Bay are 73.6% white, 8.3% Hispanic, 6.2% Black or African American, 10% Asian, and 1.9% Mixed or other races. Though the top ancestral classification in the neighborhood is listed as "Other" (28.7%), due to Boston's immigration history, it's not a surprise that the next largest groups are Irish (16.9%) and Italian (11.4%).
Residents of Back Bay are well-educated – about 82.2% of the population has achieved their Bachelors degree or higher. Median household income in Back Bay is $97,800, and top occupations in the area are management, business, and sales related positions. Most residents work in the professional/scientific/technical service, healthcare, and finance/insurance industries.
Only about 21% of households in Back Bay have school aged children, possibly because there aren't many schools in the neighborhood. However, student test scores in the Back Bay neighborhood are an impressive 67% higher than the national average.
Things to Do in Back Bay, Places to Eat, and Where to Shop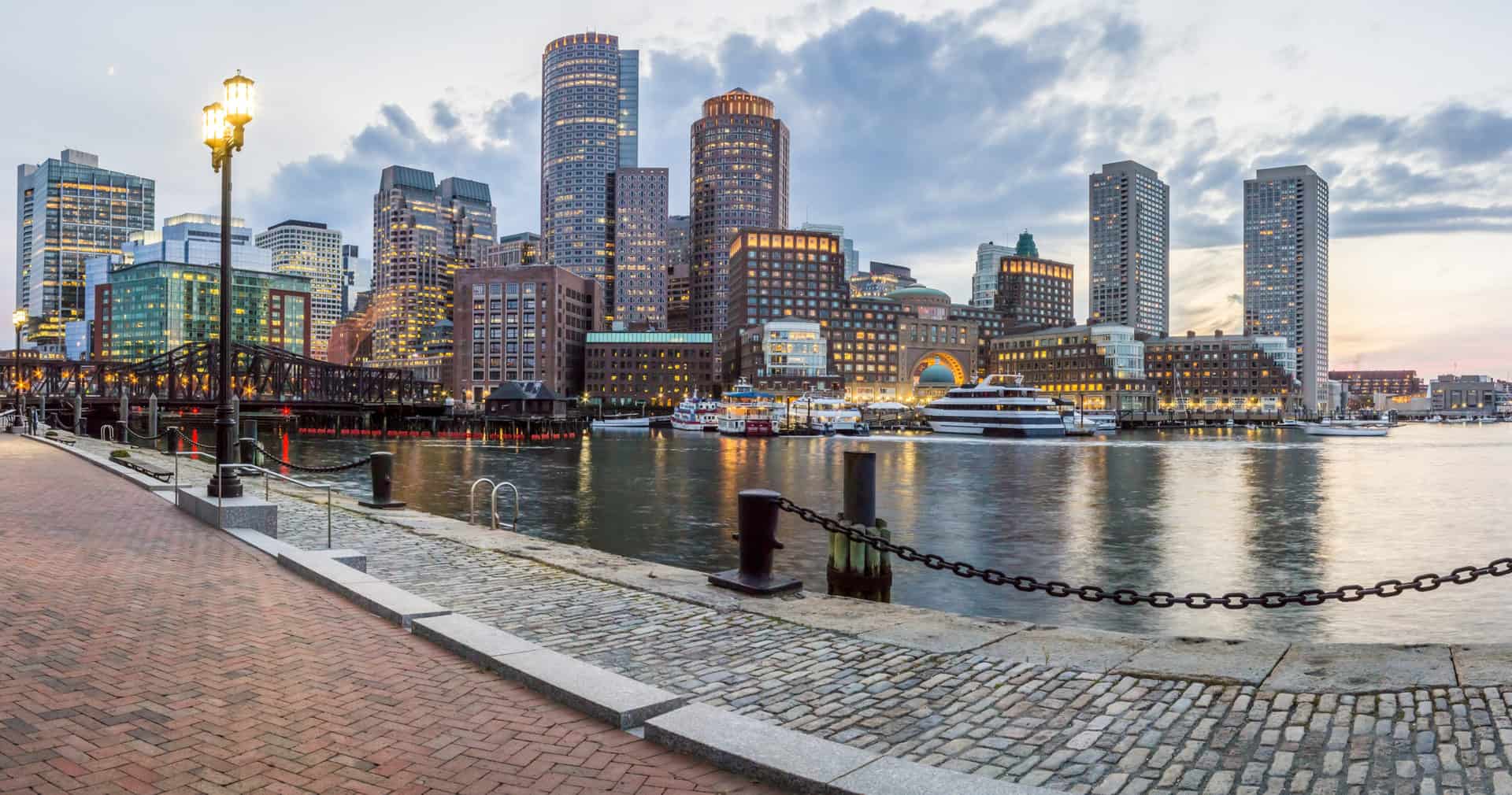 Back Bay may be small in size, but it's a major tourist hub and shopping destination. There are plenty of fun activities in Back Bay, whether you're looking to stroll, shop, dine or drink! The best part is that everything is within walking distance.
Back Bay is a shopper's paradise. Newbury Street is eight blocks of bustling activity – it's easy to spend an entire day window shopping! From unique boutiques, like LIT, to fast fashion retailers, there's something for every budget on Newbury Street. The Prudential Center is a large mall that draws shoppers from all over New England. Copley Place is another upscale mall that draws shopaholics from all around.
There is plenty of culture in Back Bay. Book lovers will enjoy the iconic, Renaissance-style Boston Public Library. If music has your heart, you will love living near the world-renowned Boston's Symphony Hall, home to the Boston Symphony Orchestra. The Hatch Memorial Shell is another amazing concert venue in the neighborhood. If you'd like to experience Back Bay as it was when it was first built, head to the Gibson House Museum, the exquisitely preserved home of the famed Gibson family. The Mary Baker Eddy Library is also an interesting place to spend an afternoon. Visitors can dive into the mind of Mary Baker Eddy, founder of Christian Science, or enjoy amazing exhibits including the three-story stained-glass Mapparium.
If you're looking for great food in Back Bay, you won't be disappointed. Enjoy amazing seafood at Saltie Girl or Select Oyster Bar. Looking for some southern comfort food? Check out Buttermilk and Bourbon on Commonwealth Avenue. If you'd like a more casual atmosphere, try  The Corner Tavern, a cozy neighborhood favorite. Cornish Pasty Co is another highly rated option.
This Boston community has amazing parks and green spaces in Back Bay. Public Garden is the nation's first public botanical garden. The lush park is dotted with Victorian statues and monuments, and residents and tourists alike love renting the iconic Swan Boats on the garden's lagoon. The Charles River Esplanade is a beautiful 3 mile green space along the Charles River. Take in beautiful views of Cambridge while walking, kayaking, biking, or playing at the Esplanade Playground. The Back Bay Fens, or The Fens, is a huge urban greenspace designed by famed urban planner Frederick Law Olmstead.
List of Things to do, See and Eat in Back Bay – Boston
Newbury Street, Arlington Street to Brooklyn Avenue
LIT Boutique, 223 Newbury St, Boston, MA 02116, (617) 421-8637
Prudential Center, 800 Boylston St, Boston, MA 02199, (800) SHOP-PRU
Copley Place, 100 Huntington Ave, Boston, MA 02116, (617) 262-6600
Boston Public Library, 700 Boylston St, Boston, MA 02116, (617) 536-5400
Symphony Hall, 301 Massachusetts Ave, Boston, MA 02115, 617-266-1200
Hatch Memorial Shell, 47 David G Mugar Way, Boston, MA 02108, (617) 626-1250
Gibson House Museum, 137 Beacon St, Boston, MA 02116, (617) 267-6338
Mary Baker Eddy Library, 200 Massachusetts Ave, Boston, MA 02115, (617) 450-7000
Saltie Girl, 281 Dartmouth St, Boston, MA 02116, (617) 267-0691
Select Oyster Bar, 50 Gloucester St, Boston, MA 02115, (857) 239-8064
The Corner Tavern, 421 Marlborough St, Boston, MA 02115, (617) 262-5555
Cornish Pasty Co., 51 Massachusetts Ave, Boston, MA 02115, (857) 250-4497
Public Garden, 4 Charles St, Boston, MA 02108
Charles River Esplanade, (617) 227-0365
Back Bay Fens, 100 Park Dr, Boston, MA 02215, (617) 635-4505
Back Bay Real Estate
The Back Bay real estate market is somewhat competitive. Median sale price for a home in Back Bay is $929,000 which is actually a 26.9% drop since last year. Homes stay on the market for about five weeks, and usually go for about 4% below asking price. Prospective residents can expect to find homes and apartments in Victorian style buildings no higher than four stories.
Back Bay is considered the most expensive neighborhood in Boston for renters. Though rent trends are going down in Boston, the average rent in Back Bay is $3,402 a month. That's well above the Boston rent average of $2,787.
Are you relocating to Boston's Back Bay neighborhood? Let Mass Bay Mover's highly rated professional Back Bay movers help you with your relocation. Call us today for your free quote!