Medway, MA is an affluent town that offers a comfortable lifestyle about 35 miles southwest of downtown Boston. It is bordered by Franklin Town, Bellingham, Holliston, Milford, Millis, Norfolk, Ashland, Dover, Hopedale, Hopkinton, Medfield, Mendon, Sherborn, Upton, Walpole, and Wrentham.
The area of Medway was originally settled in 1657 and was later incorporated as an official town in 1713. Thanks to the water power generated by the Charles River nearby, Medway thrived as a farming community for many years. The main industries that were developed in the area included cotton, paper, boots, and more.
Due to its geographical location as a central point between Boston, Worcester, and Providence, the town's founders chose the name Medway, similar to "midway".
A few of the most notable people who have called Medway home over the years are famous mountain man James "Grizzly" Adams, internet entrepreneur Dennis Crowley, and author William Taylor Adams.
Offering plenty of perks, people moving to Medway will often find it is a great place to live with a lot going for it.
1. People Living in Medway, MA – Population & Demographics
How many people live in Medway? The town consistently sees gradual growth every year as more people are relocating to Medway. The Medway population is 13,325 locals with a median age of 42 years old.
There is limited diversity in the area as Medway demographics consist of about 90% Caucasian, 3% Black or African American, 3% Hispanic or Latino, and 2% Asian. There's a decent gap in the local gender ratio with about 54% female and 46% male. As a wealthy community, the median household income in Medway is $132,823 per year.
Is Medway a safe place to live? The crime rate in Medway is 33% lower than the Massachusetts average and 61% lower than the national average. With secure communities and family-friendly neighborhoods, Medway is a safe place to live.
The local Medway Police Department has 23 men and women serving as active-duty police officers who protect people living in Medway.
2. Cost of Living in Medway, MA
How much does it cost to live in Medway, MA? The average cost of living in Medway is 38% higher than the US average and about 11% higher than the Massachusetts state average. You will often find groceries have a lower price tag, but most other expenses are higher such as transportation, utilities, healthcare, and the Medway real estate market.
The homeownership rate in Medway is 90% with the vast majority of residents buying as opposed to renting. You'll find the local housing market is highly competitive when looking for Medway, MA homes for sale.
The average price of a home in Medway is $580,000 with a median sale price of $262 per square foot.
The Medway property tax rate of 1.240% means you can expect to pay about $7,192 per year for a home that costs $580,000.
Only about 10% of residents living in Medway rent their spaces. The average price of rent in Medway is $1,353 per month.
3. Medway Neighborhoods | Where to Live in Medway
Where should you live in Medway? When you're searching for the best neighborhoods in Medway, you can start out with places like:
Medway has a total of 10 parks and other outdoor facilities, all of which are managed and maintained by the Medway Parks and Recreation Department.
Local destinations like Walgreens, Target, CVS, and the Medway Shopping Center offer convenient shopping in Medway.
Medway is 35 miles from Boston. The trip takes about 50 minutes to get from Medway to Boston.
4. Medway, MA Weather & Climate
The continental climate in Medway means freezing, snowy winters and mildly warm, muggy summers. Medway weather calls for umbrellas, raincoats, and snow gear to be handy during the colder months.
The average temperature in Medway is between the low teens and the mid-30s in the wintertime. Residents can plan to expect an average of 44 inches of snow each year. As the weather warms up during summer, the average temperature rises to between the upper 50s and mid-80s.
5. Things to Do in Medway
Discover the best parks, landmarks, local attractions, popular points of interest, and other fun places to visit in Medway.
View this post on Instagram
One of the top parks in Medway is the local Choate Park, which has something enjoyable for everyone. The popular spot has a children's playground, tennis courts, walking pathways, picnic tables, and much more.
Choate Park, 155 Village St, Medway, MA 02053  (508) 533-3275
As a can't miss thing to do in Medway, the Idylbrook Recreation Area is a great place to enjoy yourself with friends, family, or on your own. The rec area has a baseball field, soccer fields, a pond, and the chance to see local wildlife in the surrounding landscape.
Idylbrook Recreation Area, 99 Kimberly Dr, Medway, MA 02053
Additional Medway Attractions
6. Medway Restaurants
Find the top places to eat in Medway by starting out with two of the town's most popular diners.
View this post on Instagram
One of Medway's top places to eat is known simply as Restaurant 45, a must-visit for delicious American food. Their savory menu features a huge spread with choices like BBQ, chicken plates, steak tips, surf & turf, sandwiches, burgers, and many others.
Restaurant 45, 45 Milford St, Medway, MA 02053  (508) 533-8171
Among the highest-rated restaurants in Medway, the local Medway Cafe is a family-friendly sports bar and grill. They offer delicious pizzas, juicy burgers, bar grub, and a variety of other options for you to satisfy your appetite.
Medway Cafe, 74 Main St #13, Medway, MA 02053  (508) 533-6633
7. Jobs in Medway
Are you looking for Medway jobs before relocating to the area? As you search around town, a few of the best places to work in Medway include:
R.P. Marzilli & Co.

Medway Country Manor

General Display
The average salary in Medway is $77,000 per year. The state income tax rate is 5.1%. The current Medway unemployment rate is 5.8%.
8. Medway Schools
There are over 3,597 children between the ages of 0 and 18 years old residing in Medway, making up more than 27% of the population. Medway is an excellent place for families to live and hosts its own Medway Public School District.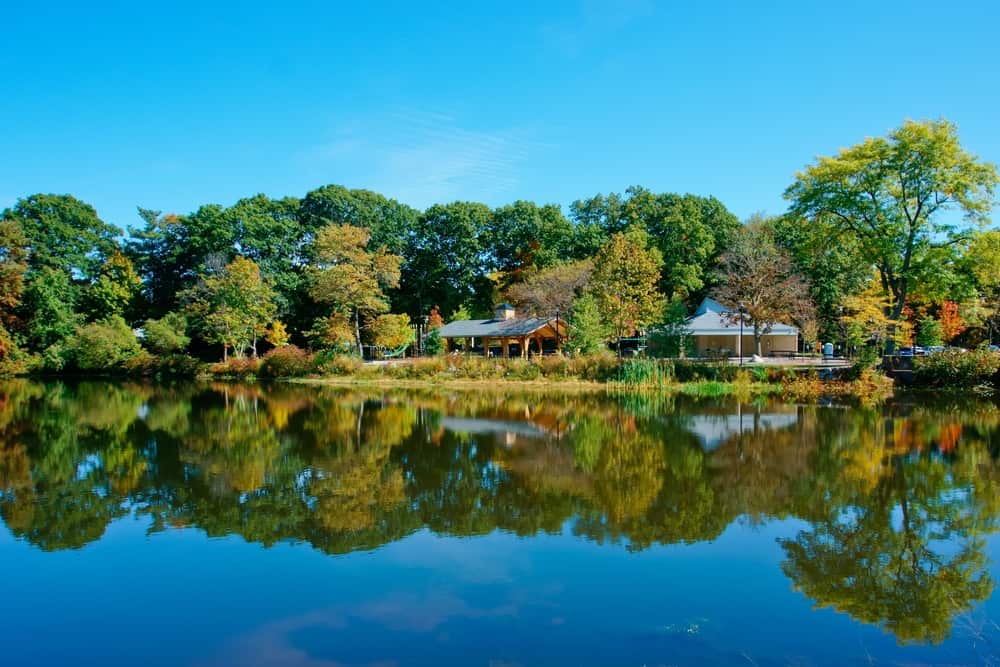 Parents in the area trust top-rated schools in Medway such as:
Burke/Memorial Elementary School

Medway Middle School
There aren't any colleges or universities in Medway, but Dean College is a nearby option for recent graduates or others looking for secondary education.
Everyone living in Medway has access to the free Medway Public Library which boasts a nice collection of books and movies that can be checked out at will.
9. Medway Statistics & Information
Medway takes up about 11.5 square miles near the western border of Norfolk County in Massachusetts. The town has a single zip code: 02053. If you get a new phone number, it will have a 508 area code.
The time zone in Medway is Eastern Standard Time (EST) and Eastern Daylight Time (EDT) during daylight savings time.
The elevation in Medway is 200 feet above sea level.
Map of Medway, MA
This Medway map can help you find other fun things to do, local places to visit, and nearby amenities to enjoy.
Tips for Living in Medway
While the town's median household income is high, the cost of living in Medway is also a bit higher as well.

Medway is one of the safest places to live near Boston, making it a great option for families.

Since the town gets a fair amount of rain and snow, you'll want to be prepared with rain clothes, scarves, boots, and beyond.
Moving to Medway, MA
Discover the many benefits that come with relocating to Medway. If you're ready to make this town your new place of residence, Mass Bay Movers is the best Medway moving company to assist you with the job! Reach out to us today either over the phone (978) 587-3775 or by filling out the Request a Quote form on this page for a free moving estimate!