The nationally-recognized town of Foxborough, MA is located about 30 miles southwest of downtown Boston. It is bordered by Attleboro, Brockton, Franklin Town, and Man.
Foxborough is best known for being home to Gillette Stadium, which hosts the New England Patriots NFL Football team. The stadium was opened back in 2002 and replaced the old Foxboro Stadium.
The area now called Foxborough was originally settled in 1704 and was given its name after Charles James Fox, who was a Whig member of Parliament. The community was officially incorporated as a town in the year 1778.
While "Foxborough" is the proper way to spell the town name, many people use an alternate spelling of "Foxboro". Even the local post office signs say "Foxboro", though both names are recognized by the mail system.
Over the years, Foxborough has been home to a handful of notable people like NFL tight end Rob Gronkowski, R&B singer Jojo, and model Camille Kostek.
Considered by most to be a great place to live, anyone who wants to learn about the benefits of moving to Foxborough will love reading through the interesting facts in this complete guide!
1. People Living in Foxborough, MA – Population & Demographics
How many people live in Foxborough? Local growth has increased slightly in the past decade with more than 1,200 newcomers relocating to Foxborough. The current Foxborough population is 6,296 people with a median age of 45 years old.
Each passing year brings a higher level of diversity to the area as Foxborough demographics consist of 79% Caucasian, 11% Black or African American, 6% Hispanic or Latino, and 3% Asian. The local gender ratio is 51% male and 49% female with men only slightly outnumbering women.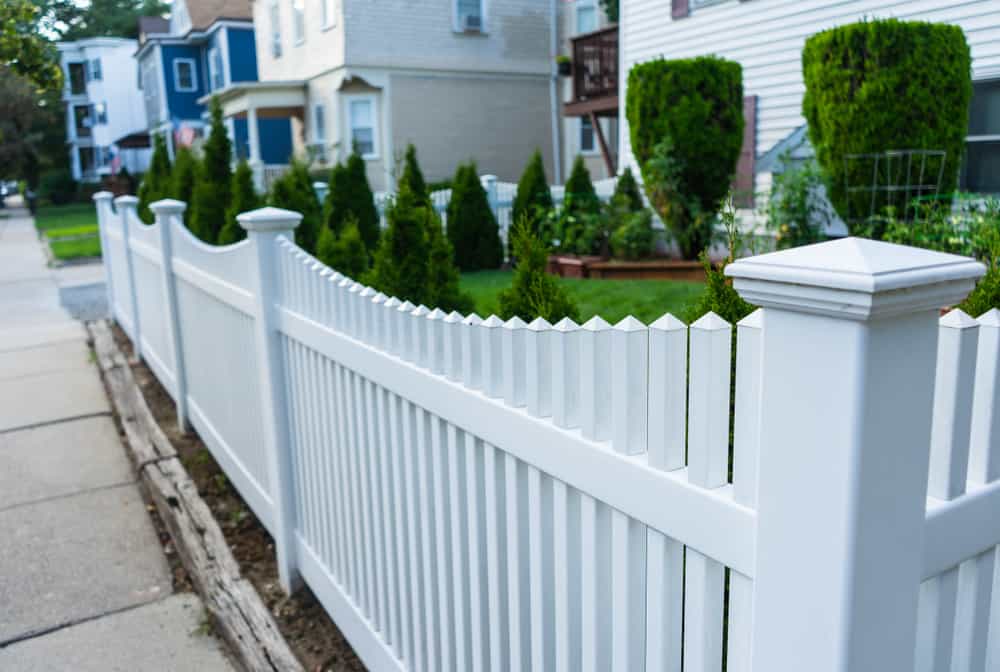 The median household income in Foxborough is $70,530 per year, placing it right around the US average.
Is Foxborough a safe place to live? The crime rate in Foxborough is 4% higher than the Massachusetts average but it is also about 65% lower than the national average. Like most towns across the country, you'll want to confirm you're relocating to a safe neighborhood. But in general, Foxborough is a safe place to live.
The Foxborough Police Department represents the protectors of the community with around 36 active police officers serving residents living in Foxborough.
2. Cost of Living in Foxborough, MA
How much does it cost to live in Foxborough, MA? The average cost of living in Foxborough is about 38% higher than the national average and about 11% higher than the Massachusetts state average. Most expenses for people in the area have higher prices including groceries, transportation, healthcare, utilities, and the Foxborough real estate market.
The homeownership rate in Foxborough is 40.3% with less than half of residents buying their houses or apartments. While there aren't many Foxborough, MA homes for sale throughout the year, newcomers may occasionally get lucky and find one of the beautiful properties up for grabs. The average price of a home in Foxborough is $392,500 with a median sale price of $272 per square foot.
The current Foxborough property tax rate is 1.240%, adding up to about $4,867 per year.
Nearly 60% of people residing in Foxborough rent the places they live. The average price of rent in Foxborough is $2,117 per month.
3. Foxborough Neighborhoods | Where to Live in Foxborough
Where should you live in Foxborough? Though it isn't a large town, there are a handful of nice neighborhoods in Foxborough to choose from such as:
Cannon Forge

Pine Tree Gardens

Walnut Park
The Foxborough Recreation Department manages operates multiple parks and outdoor activities around the town.
There is also a great spread of convenient places to shop in Foxborough including Walgreens, Trader Joe's, The Shops at Chestnut Green, O'Reilly's, Bass Pro Shop, and Foxborough Plaza.
Foxborough is 30 miles from Boston and whether you plan to commute or simply visit the big city, locals can easily get from Foxborough to Boston in 45 minutes.
4. Foxborough, MA Weather & Climate
There is a continental climate in Foxborough, which means freezing, snowy winters and hot, wet summers. Anyone moving to Foxborough will want to bring an umbrella and warm clothes like boots, scarves, coats, and beyond.
The average temperature in Foxborough is warm during summer, varying between lows in the mid-60s and mid-80s. When winter comes to town, these temps drop in the teens at night, followed by the mid-30s during the day.
Foxborough weather also gets about 50 inches of rain per year and over 46 inches of snow annually.
5. Things to Do in Foxborough
There are so many fun places to visit, unique points of interest, and amazing attractions that people living in Foxborough can enjoy throughout the year.
A can't miss thing to do in Foxborough is the Patriot Place shopping mall, which offers activities for all ages. The destination boasts stores that cover a huge variety of needs ranging from home decor and pet essentials to sporting goods, crafts, and family shops.
Patriot Place, 2 Patriot Pl, Foxborough, MA 02035  (508) 203-2100
View this post on Instagram
The most notable Foxborough attraction is Gillette Stadium, where the New England Patriots play their home games during football season. Along with the chance to catch a game, the venue also offers concerts throughout the year.
Gillette Stadium, 1 Patriot Pl, Foxborough, MA 02035  (508) 543-8200
Additional Foxborough Attractions
6. Foxborough Restaurants
Check out this list of the top places to eat before deciding whether relocating to Foxborough is right for you.
View this post on Instagram
Ranked among the best restaurants in Foxborough, Bar Louie is a staple that locals love. As a hub for American food, their menu is overflowing with burgers, flatbreads, sandwiches, fish & chips, and buffalo chicken mac & cheese.
Bar Louie – Patriot Place, 232 Patriot Pl, Foxborough, MA 02035  (508) 952-6800
One of Foxborough's most popular places to eat is known as 99 Restaurants, a beloved chain in the area. While it has a pub-style setting, the restaurant is kid-friendly and offers plenty of menu items including chicken pot pie, sirloin tips, chicken bacon ranch, wings, fried shrimp, t-bone steak, and many others.
99 Restaurants, 4 Fisher St, Foxborough, MA 02035  (508) 543-1199
7. Jobs in Foxborough
Fairly consistent with national numbers, the average salary in Foxborough is $70,000 per year. Locals pay the standard Massachusetts state income tax rate of 5.1% on each paycheck. The most recent Foxborough unemployment rate is 5.8%.
Even as a highly-populated area, there is a great spread of Foxborough jobs for residents to apply for. During the search, you can always consider some of the best places to work in Foxborough like:
Rodman Ford Sales

Kennedy-Donovan Center 
8. Foxborough Schools
Home to over 1,320 kids between the ages of 0 and 18 years old that are living in Foxborough, children make up about 21% of the population. With many fun activities and a reputable school program, Foxborough is an excellent place for families to live.
The local Foxborough Public School District hosts most of the trusted schools in Foxborough.
Mabelle M Burrell School

Vincent M Igo Elementary School

Foxborough Regional Charter School

John J Ahern School
The best colleges and universities that residents moving to Foxborough can think about attending are Wheaton College (MA) and Stonehill College.
Residents living in Foxborough can get a free library card and enjoy access to the many rentable books and movies at the Boyden Library close by.
9. Foxborough Statistics & Information
Foxborough is a small town geographically that only takes up about 2.9 square miles in Norfolk County. Properties in the area have a zip code of 02035. The most common area codes for phone numbers are 508 and 774.
The time zone in Foxborough is Eastern Standard Time (EST) and Eastern Daylight Time (EDT) during daylight savings time.
The elevation in Foxborough is 285 feet above sea level.
Map of Foxborough, MA
While there may be a lot of things to do that are related to the New England Patriots, newcomers can use this helpful Foxborough map to find other attractions and places to visit.
Tips for Living in Foxborough
Fans of the Patriots football team will be living the dream after relocating to Foxborough.

Between local expenses and the housing market, the cost of living in Foxborough is a bit higher than average.

Don't forget to keep an umbrella handy throughout the year since the area gets a decent amount of precipitation.
Moving to Foxborough, MA
As a town with so much to offer, there's no question why anyone would think about moving to Foxborough. Once you have made the final decision to make this place your new home, it'll be time to find friendly Foxborough movers who can assist you with the transition process. Give Mass Bay Movers a call today at (978) 587-3775 or fill out the Request a Quote form on this page for a free moving estimate!