Originally known as Winnisimmet until it was changed to reflect the name of a London suburb, the city of Chelsea has a long and compelling history. The area stands as the smallest city in the state of Massachusetts with a plot of only 2 square miles north of Boston. Though the city has had its economic struggles since it was incorporated in 1739, the community is now a thriving hub of local industry.
A great deal of community development plans have taken effect since the turn of the century, which have led to a large number of new businesses, restaurants, retail shops, and other corporations being built in this charming city.
If you're here, that must mean you're thinking about moving to Chelsea. Keep reading this guide to learn more about what to expect. The details listed below will go over everything you could possibly want to know about living in Chelsea and the surrounding area.
1. People of Chelsea
If there was any question whether Chelsea has been growing or not, the 1,200 new homes built in the area since 2005 makes for a pretty clear answer. As the local economy has improved over the last couple of decades, more people have been making their way to this thriving city. The Chelsea population is currently home to around 38,200 residents.
The median age in Chelsea is 33 years old, which sets this area as one of the younger Boston suburbs you'll find. It has a variety of nice places that are perfect for raising a new or growing family.
2. Role in the Revolutionary War
This historic city stands as the location of the American Revolution's second battle, which became known as the Battle of Chelsea Creek. Taking place in 1775, it was a great victory for American troops as they were able to withstand the larger British army that stood against them. Even more importantly, they were able to capture a British Ship that was docked in one of the harbors along the Chelsea River.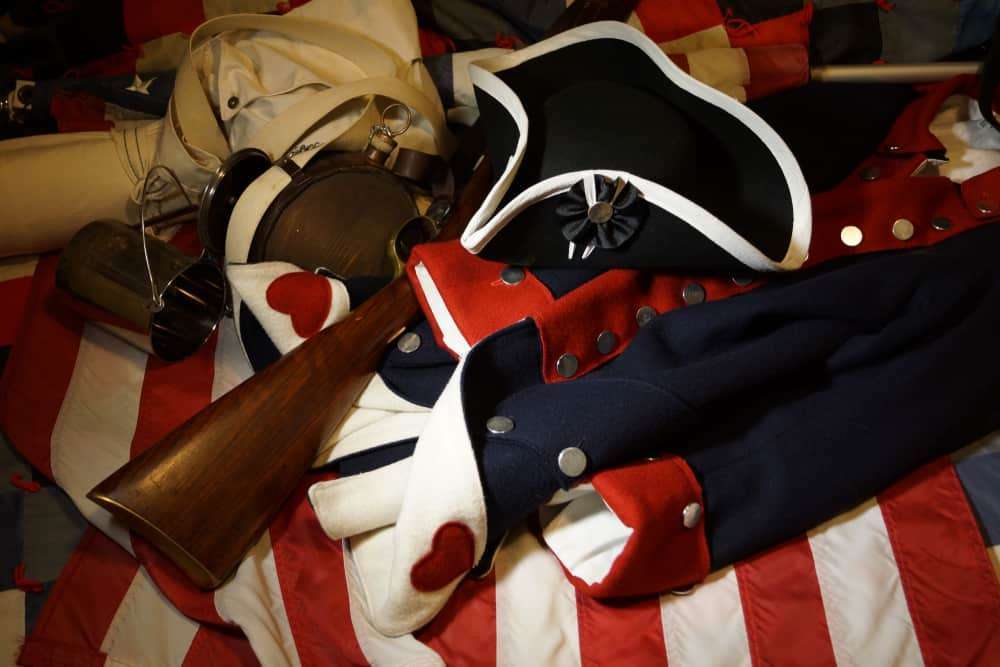 Following this success, General George Washington chose to station the largest part of his army in this city as they prepared for the Siege of Boston, which lasted for nearly a year. Numerous monuments and memorials can be spotted around Chelsea depicting aspects of what happened during that time.
3. Things to Do and Restaurants in Chelsea
Along with touring the local history, you'll find a handful of other fun things to do in Chelsea. The city hosts more than 10 community parks including Bellingham Hill Park, where you'll find a small playground for kids and great views of both Chelsea and Downtown Boston. The Mary O'Malley State Park is another staple of the city that has open space for picnics along the river and a paved walking trail.
View this post on Instagram
Island End Park, Island End River, Chelsea, MA 02150
View this post on Instagram

Mary O'Malley State Park, Commandants Way, Chelsea, MA 02150
And if you're looking for the best places to eat around town, you'll find a number of great restaurants in Chelsea. On the northwest side of town is Floramo's, a small spot known for its delicious barbecue and unique Italian dishes. For those who need a thick, juicy steak, a trip over to the Newbridge Cafe will fill that craving nicely.
View this post on Instagram

Floramo's, 213 Everett Ave, Chelsea, MA 02150
View this post on Instagram

Newbridge Cafe, 650 Washington Ave, Chelsea, MA 02150
4. Chelsea Cost of Living
The cost of living in Chelsea is relatively affordable compared to most of the other Boston suburbs nearby, especially when it comes to the housing market. The average cost of a home in Chelsea is $375,500, which has gone up about 3% in the last 12 months. Now may be a good time to buy as that price is not expected to fluctuate much over the next year.
Planning to rent a home or apartment in the area instead? Average rent prices in Chelsea fall between $2,059 per month for a one bedroom condo to about $2,649 per month for a three bedroom location. The area doesn't have homes with more than three bedrooms per unit.
As far as other expenses go, residents living in Chelsea enjoy nearly 20% of savings on healthcare expenses compared to the U.S. average. Things like housing utilities and groceries are about the same as the national standard. But if you plan to use local transportation, you will need to prepare for a significant expense even compared to Massachusetts overall numbers.
5. Small City with Numerous Neighborhoods
You may be surprised to learn that even though Chelsea is only about 2 square miles, the city is home to more than ten local neighborhoods. One of the most historic and popular parts of town is Bellingham Square. As far as Chelsea neighborhoods go, this area is the most developed and features a strong community and stands as a center of local commerce.
If you're thinking about moving to Chelsea, take some time to look around at some of the other options like Chelsea Square, the Box District, and the Carter Park—Wyndham Area.
Chelsea is located toward the northern part of Suffolk County and has zip codes that include 02149, 02150, and 02151. The local area code is 617.
6. Chelsea Schools
With more than 10,000 children under the age of 18 living in Chelsea, a sufficient number of schools have been established within the local Chelsea School District. Primary locations for 1st through 4th graders can be found at Edgar A. Hooks Elementary or George F. Kelly Elementary, while Joseph A. Browne School and Clark Avenue School are available for grades 5 through 8. Chelsea High is the only public high school in the area and the Phoenix Charter Academy is a private option.
If you're planning to attend college in the area, the lone option within Chelsea borders is Bunker Hill Community College.
7. Jobs in Chelsea and Nearby
Back in the 1990s, the city of Chelsea was on the verge of bankruptcy due to the declining local economy. Now the city has an increasingly low unemployment rate and a handful of good places to work. The main Chelsea jobs you'll find in town include positions with the City of Chelsea or at the Massachusetts Information Technology Center.
But many people are moving to Chelsea with the intent to commute across the Maurice J. Tobin Memorial Bridge to other areas surrounding Boston.
8. Freezing Weather in Chelsea
Anyone who hasn't lived in the northeast U.S. before should prepare themselves for the freezing temperatures and 50 inches of snow that comes during winter time. Chelsea weather ranges from the teens at the coldest times and gets up to the 80s at the hottest part of summer. You can expect a fair amount of seasonal showers as well, so keep a winter coat and a rain jacket ready at all times of year.
Tips for Moving to Chelsea
Expect a small city without a small-town feel.
Partake in the remarkable local history surrounding the Revolutionary War.
Make sure your budget allows for the city's cost of living.
Look around the city to determine the best neighborhood for you.
Bring warm clothes and prep yourself for freezing winters.
Looking at moving to Chelsea as a potential option that is close to Boston? Mass Bay Movers knows the area better than any other moving company in town. We'd love to assist you with everything from details about the area to planning and completing your relocation process.
Get in touch with our amazing crew of Chelsea movers today by calling us at (978) 587-3775. If you prefer to start with online communication, feel free to fill out the form at the top of this page to be sent a free moving estimate with additional details about our services.