Even in one of the smallest states across the country, Boston has made its mark in numerous ways over the years. From the city's role in the American Revolution to the Boston marathon, there is so much this metropolitan area has to offer. And one part of town that has plenty of its own history and character is the small city of Billerica, MA.
Are you thinking about moving to this small town? This guide has everything you need to know about living in Billerica and whether or not it's the right place for you.
1. People of Billerica
The first European settlers began to make their new home in a small area about 25 miles northwest of Boston around the year 1652. Many of the inhabitants chose the name Billerica since many of them had come from the town of Billericay in Essex, England. The town was officially incorporated as a city in 1655 with only a few hundred people living there at the time.
Since then, the Billerica population has grown to over 42,000 and slowly continues to attract more people each year. With an average household income of $112,000, it is recognized as one of the more affluent communities around the Boston metropolitan area.
2. A City for Hockey Players
Although it's been home to a number of famous professional athletes, no sport in Billerica has been as good at producing stars as ice hockey. A number of NHL greats were either born or raised in this small suburb including Tom Fitzgerald, Bob Miller, and Paul Miller. As well as one name you wouldn't think to associate with hockey that also grew up here is Tom Glavine, the former professional baseball pitcher for the Atlanta Braves.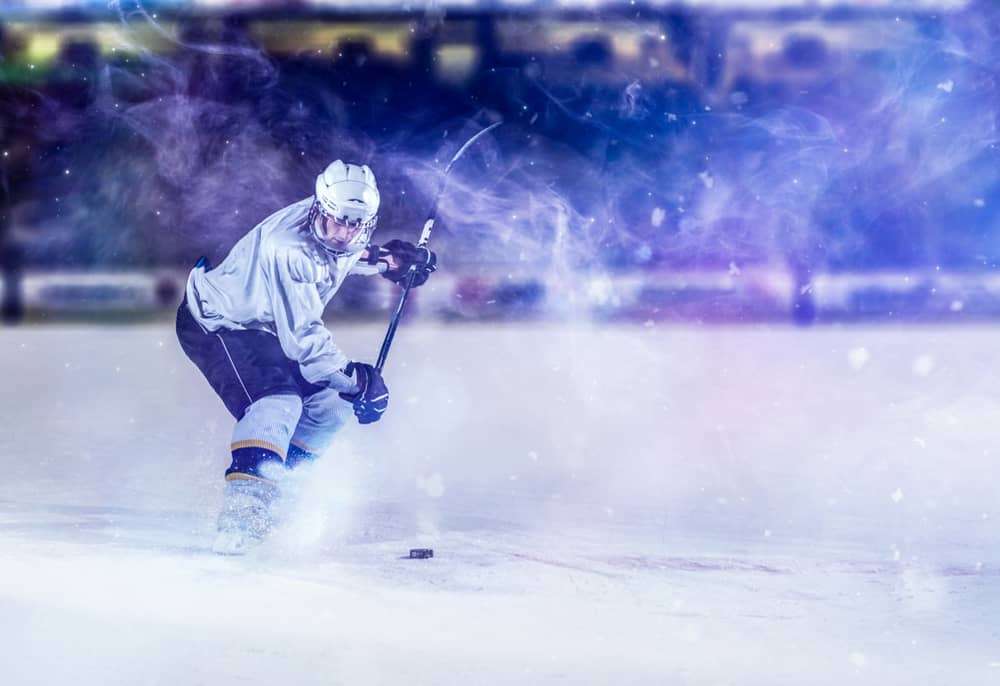 Glavine, who was elected to the MLB Hall of Fame in the year 2014, sported a hockey stick and pads before he donned the Braves cap and uniform. He played hockey in high school as a letterman for Billerica Memorial High and was even selected in the NHL Draft, but chose to play professional baseball instead.
3. Things to Do and Places to Eat in Billerica
After moving to Billerica, you'll never be bored with plenty of fun things to do both in town and just down the road in Boston. Locals often spend time at the 1000-acre Great Brook Farm State Park, with a wide variety of activities that includes over 20 miles of walking trails and unique Native American history. Visitors can also take guided tours of the parks active dairy farm to see the process of its daily operations.
About 9 miles south of Billerica is the historic location where the saying "the shot heard round the world" came from. It now stands as Minute Man National Historical Park, where you can see the spot where colonial militiamen first returned fire on the British, sparking the American Revolutionary War. It is a sight every local and visitor should see to be reminded of this country's history.
View this post on Instagram

Great Brook Farm State Park, 165 North Rd, Carlisle, MA 01741
Minute Man National Historical Park
View this post on Instagram

Minute Man National Historical Park, 174 Liberty St, Concord, MA 01742
After you've had a day out on the town, dinner time will come around before you know it. One of the best places to eat in Billerica is Sichuan Gourmet, where you can find a number of great Sichuan-style dishes like Rainbow Chicken, Double Cooked Bacon, fish filets, and more.
In the mood for an Irish spin on the classic fish & chips? Stop by Emerald Rose to try a number of great sandwiches, seafood plates, and drinks. One more spot worth a visit is Mangia Mangia Italian Kitchen, for everything from pizza and pasta to subs and salads.
4. Safety is a Priority
Though its population numbers are eclipsed by much of the competition, a recent report listed Billerica as one of the top 10 safest cities in America. With that in mind, future residents can take comfort in knowing their home is likely to end up in a secure, comfortable community.
Two of the most popular Billerica neighborhoods are Pinehurst and The Pines, both of which are located on the southeast side of town. If you head north from there, you'll find another great option known as Pattenville. While people looking on the west side of town may want to start in Riverside.
5. Cost of Living in Billerica
Compared to the city of Boston, the cost of living in Billerica is more affordable in every way. But a couple of expenses like transportation and housing are still quite a bit more expensive than national averages.
When it comes to living expenses around town, the average cost of a home in Billerica is currently around $444,300. As a fairly warm market, this amount is up approximately 3.6% since the same time last year. It's projected to remain on this upward cycle by going up another 3.2% in next year.
Renters have some options in the area as well if they'd prefer to lease an apartment or home. The average cost of rent in Billerica is about $1,408 per month for one bedroom locations and $2,512 per month for a space with five bedrooms or more. Of course, the prices will vary everywhere in between depending on the size of the home, the location, and how many bedrooms you require.
6. Billerica Schools
With some of the top secondary schools in the country standing in Boston, the area is often recognized for having strong education programs all over the metro area. The Billerica School District is yet another addition to that trend with a number of great schools for all primary-age students.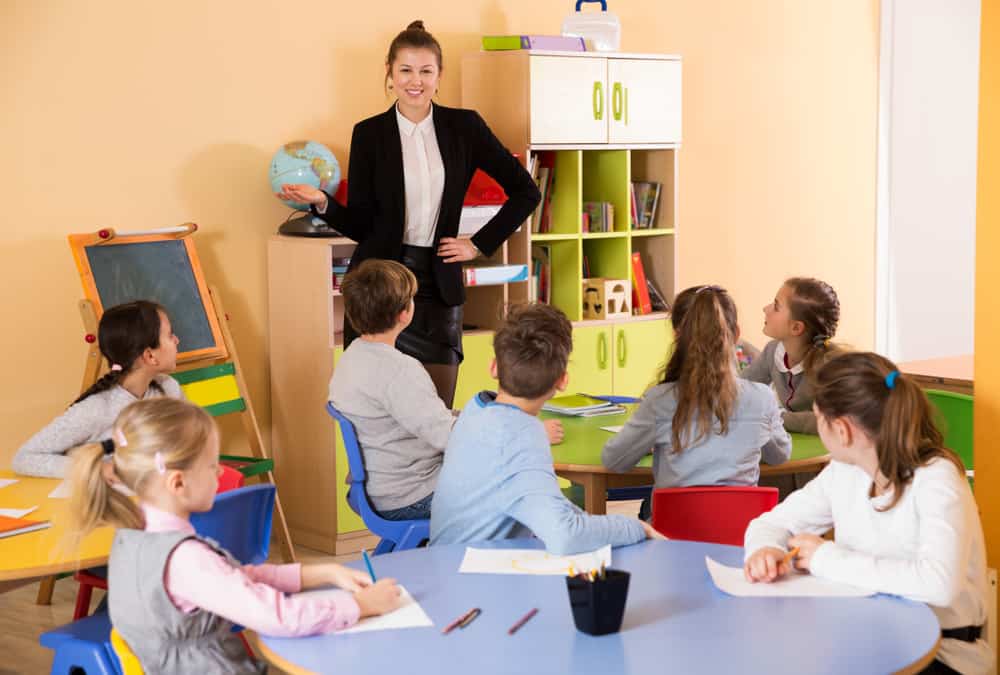 The main elementary schools available include John F. Kennedy School, Vining Elementary, and Frederick J. Dutile Elementary. Parents with junior high students will have the public options of Marshall Middle School and Locke Middle School. The only public high school is Billerica Memorial High, but if you're interested in looking at an option with more vocational options, Shawsheen Valley Technical High School is also a possibility.
7. Unique, Strong Job Market
Are you still looking through available jobs in Billerica before making the switch? You're sure to find plenty of great employers, including the city's largest company, the Bruker Corporation. Bruker is an American manufacturer with over 6,000 employees that produces scientific tools and instruments specifically related to molecular research.
Also in the area is L-1 Identity Solutions, Inc, a contracting company for American defense that employs over 2,200 people. Other corporations in Billerica include Interstate Electrical Services and the Potpourri Group Inc, which manages a number of brands you may have heard of like Cuddledown, NorthStyle, and The Pyramid Collection.
8. Billerica Weather
Living in Billerica, or any Boston suburb means cold and snow during wintertime. At the coldest points of the year, you can expect temperatures in the low teens and around 54 inches of snow annually. If you're coming to the area for the first time, make sure you're prepared with plenty of warm jackets and snow boots.
Things begin to warm up a bit toward the end of April when you'll start to see the thermometer reach the 60s. As July rolls around, you can expect higher temps in the mid-80s with partly-cloudy days throughout the summer.
Moving to Billerica?
For anyone who wants all the history and lifestyle that Boston provides without the cost of living in the big city, Billerica is the perfect alternative. From the great local activities to the fantastic safety record, you can sleep easy knowing you're in a wonderful city.
So, does this sound like the place for you? If you're totally convinced moving to Billerica is the right choice, we'd love to be there to help! Mass Bay Movers conducts over 1,000 moves every year and maintains a sky-high customer satisfaction rate with our top-notch moving services.
Whether you're currently living in Billerica and plan to move away or you're heading into town, give us a call today at (978) 587-3775 to see how we can make your relocation a simple, stress-free experience. Feel free to also fill out the Request a Quote form at the top of this page to get a free moving quote from our team of Billerica movers!