Sudbury, MA is an affluent city located about 22 miles west of downtown Boston. Even surrounded by other great cities like Wayland, Maynard, and Concord, this area stands out as one of the top destinations in the state for people looking for an upscale lifestyle.
Most commonly known for its history as a farming community, Sudbury has long been a central hub of commerce, agriculture, and a thriving economy. Its location along Boston Post Road has made it a frequent stop for visitors as well as people who end up moving to Sudbury.
Ready to learn what living in Sudbury is all about? Check out this guide to get all the details you'll need!
1. People of Sudbury – Population & Demographics
Although Sudbury saw its most dramatic stint of growth during the 1960s when the city doubled in size, it has continued to see more people arriving every year. From its humble beginnings that go all the way back to the mid-1600s, the Sudbury population has reached about 19,627 residents with a median age of 43 years old.
With a look at the demographics in Sudbury, you'll find locals include about 84% Caucasian, 10% Asian, 3% Pacific Islanders, and 2% Hispanic or Latino. The gender ratio in Sudbury has a near-perfect split of 50-50 for each.
2. Things to Do in Sudbury
While residents living in Sudbury could easily travel to Boston for fun activities, there are plenty of neat attractions here in their own backyard. Among the plentiful things to do in Sudbury, a visit to the Grist Mill is a truly unique experience with an interesting history. Surrounded by memorial gardens, natural forests, and other historical destinations, the mill offers walking tours and demonstrations of how it used to function.
View this post on Instagram
Grist Mill, 72 Wayside Inn Rd, Sudbury, MA 01776
(978) 443-1776
Looking for something with a bit more action and excitement? Another one of the best things to do in Sudbury is head over the Boston Paintball Maynard, where you can enjoy a low impact version of the popular activity. It's a great place to visit in Sudbury with kids or simply for a fun date as adults.
View this post on Instagram
Boston Paintball Maynard, 145 Powder Mill Rd, Sudbury, MA 01776
(978) 263-1277
3. Restaurants & Places to Eat in Sudbury
If you are looking for great Sudbury restaurants, you'll find one of the top options in the same area as the Grist Mill. The Longfellow's Wayside Inn features a restaurant serving up scrumptious New England-style meals such as prime rib, steaks, lobster pie, scallops, turkey dinners, and more. It's a great place to eat in Sudbury if you're visiting other locations nearby.
View this post on Instagram
Longfellow's Wayside Inn, 72 Wayside Inn Rd, Sudbury, MA 01776
(978) 443-1776
Closer to the center of town is the classy, upscale restaurant called Bullfinchs. This cozy location features a quiet ambience with weekend jazz shows and great food. On their menu, you'll have options ranging from lamb rack chops and half-roasted duck to filet mignon or their short rib lasagna.
View this post on Instagram
Bullfinchs, 730 Boston Post Rd, Sudbury, MA 01776
(978) 443-4094
4. Sudbury Cost of Living
Even for Massachusetts, the city of Sudbury can be an expensive place to live. A look at the numbers shows that the cost of living in Sudbury is nearly 73% higher than the U.S. average across the country. With the exception of healthcare, which is about 17% less than the national average, you can expect to pay more for most other expenses including groceries, housing, utilities, and transportation.
With a homeownership percentage of 92.4% in the area, looking through Sudbury, MA homes for sale is a great way to see if you can afford the living costs of this affluent city. The average price of a home in Sudbury is $755,123, which is projected to go up about 3% or so in the next year.
Although it is a bit of a rare occurrence for local living in Sudbury to rent, you will find a handful of leasing options available in town. An overall view shows that the average price of rent in Sudbury is about $2,943 with minor differences based on the number of rooms, size, and location.
5. Neighborhoods in Sudbury
Covering about 25 square miles, Sudbury is located in Middlesex County and offers some great communities worth a look. Sudbury is ranked among the top 20 safest cities in Massachusetts. Anyone relocating to Sudbury can expect upscale, quiet places to live on every corner of town.
Some safe neighborhoods in Sudbury to add to your list of options include:
North Sudbury

Country Village
Once you're living in Sudbury, you'll have either a 01776 or 01778 zip code. And if you'd like to pick up a local phone number once you arrive, plan on either a 978 or 351 area code.
Convenience abounds in Sudbury as you'll have a great selection of places to shop in the area such as CVS, Whole Foods Market, Shaw's, T.J. Maxx, Sudbury Farms and Sudbury Crossing Shopping Mall.
6. Sudbury Schools
Making up nearly a quarter of the population in Sudbury, there are approximately 4,710 primary school-age students across the city. Parents of local kids are happy with the education they receive as the city hosts both the Sudbury School District and the Lincoln School District.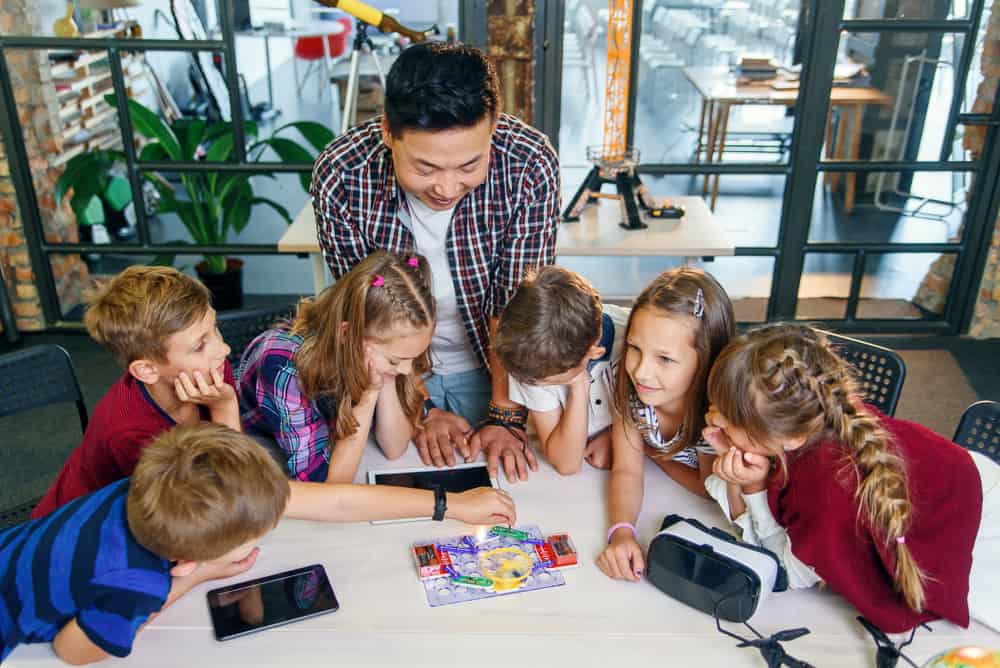 Within these two areas a few of the top schools you'll have to choose from for your children are:
General John Nixon Elementary School

Peter Noyes Elementary School

Ephraim Curtis Middle School

Lincoln-Sudbury Regional High School
There aren't any colleges in Sudbury, but students who graduate from high school that want to stay close to home have the option of attending Framingham State University only 7 miles away.
7. Jobs in Sudbury
The median household income in Sudbury is about $176,570 per year, making it one of the wealthiest cities in Massachusetts. Between local Sudbury jobs and other options that are close by, there are open opportunities across a multitude of industries.
Among the top employers in Sudbury, you'll find large companies like:
Revolabs

Connexion Systems & Engineering
And while the area has plenty of great jobs close to home, some locals also choose to commute from Sudbury to Boston, MA about 23.5 miles away for work.
8. Sudbury Weather
You'll want to brace yourself for the weather in Sudbury if you're not from the area. Wintertime brings temperatures that dip well below freezing between the low teens and mid-30s, paired with upward of 50 inches of annual snowfall. Summers do warm up to temps from the low 60s to the mid-80s, though you can still expect about 48 inches of rain during the year as well.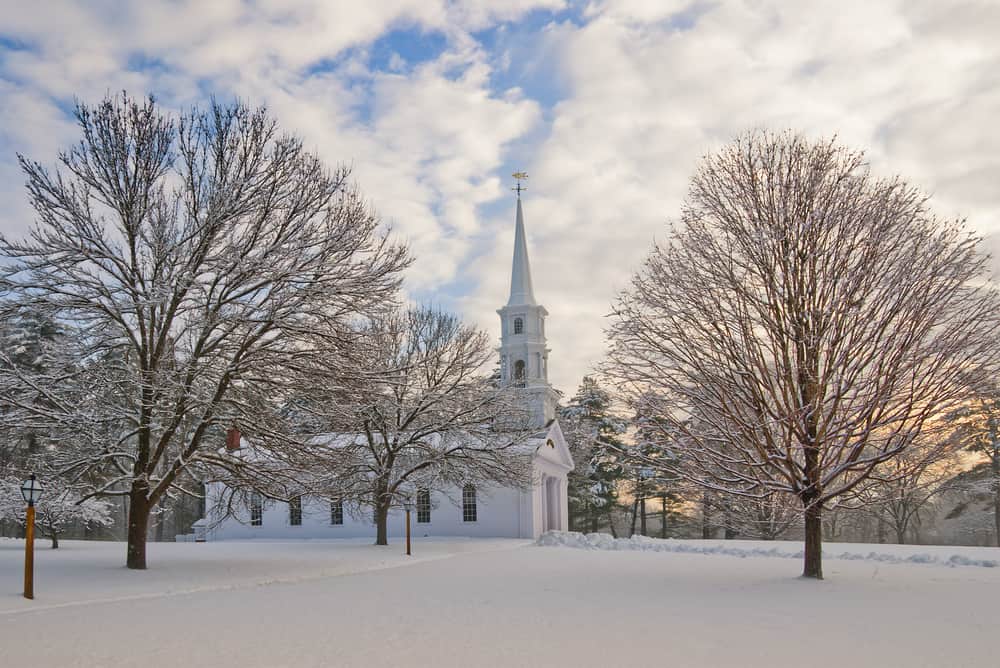 Regardless of the weather, people relocating to Sudbury can also be excited about some fun outdoor activities that are in and around the city. At all times of year, you'll have open access to neat places like the Assabet River National Wildlife Refuge, local Sudbury parks, and Garden in the Woods.
Tips for Moving to Sudbury
Prepare for freezing winters with warm clothes, snow boots, and a good jacket.

Ensure the cost of living matches up with your budget as it is fairly expensive here.

People love living in Sudbury for its safe neighborhoods and good school systems.

Take a look at the job market for opportunities that fit your skillset.

Don't miss out on the many fun things to do and places to eat around Sudbury.
Now that you know everything about moving to Sudbury, what are your next steps? If the time has come for you to start planning your relocation, our crew of professional Sudbury movers is here to help you! Give Mass Bay Movers a call today at (978) 587-3775 or complete the Request a Quote form for a free moving estimate!