Something you won't hear about only once or twice when referring to the city of Salem is the Witch Trials that occurred there hundreds of years ago. While that is what the area is most widely known for, it is also a great place to live and have a good time.
If you've thought about moving to Salem but weren't sure what to expect, we've compiled this list of nine things to get you informed. While there will be details about the history of witches and related events, be assured that there's much more to it than that.
People living in Salem love the walkability of the area, the decent cost of living, and some truly delicious places to eat. After reading through these details, you'll be able to decide if moving to Salem is the right decision for you.
1. Visitors Come for the Bewitching History
Thanks to the area's background, visitors flock to this city to learn about the history behind the Salem Witch Trials. On average, about one million tourists head to town each year, with over 250,000 of them coming during Halloween weekend alone. Halloween time leads up to the "Salem Haunted Happenings", which hosts numerous events for visitors during October.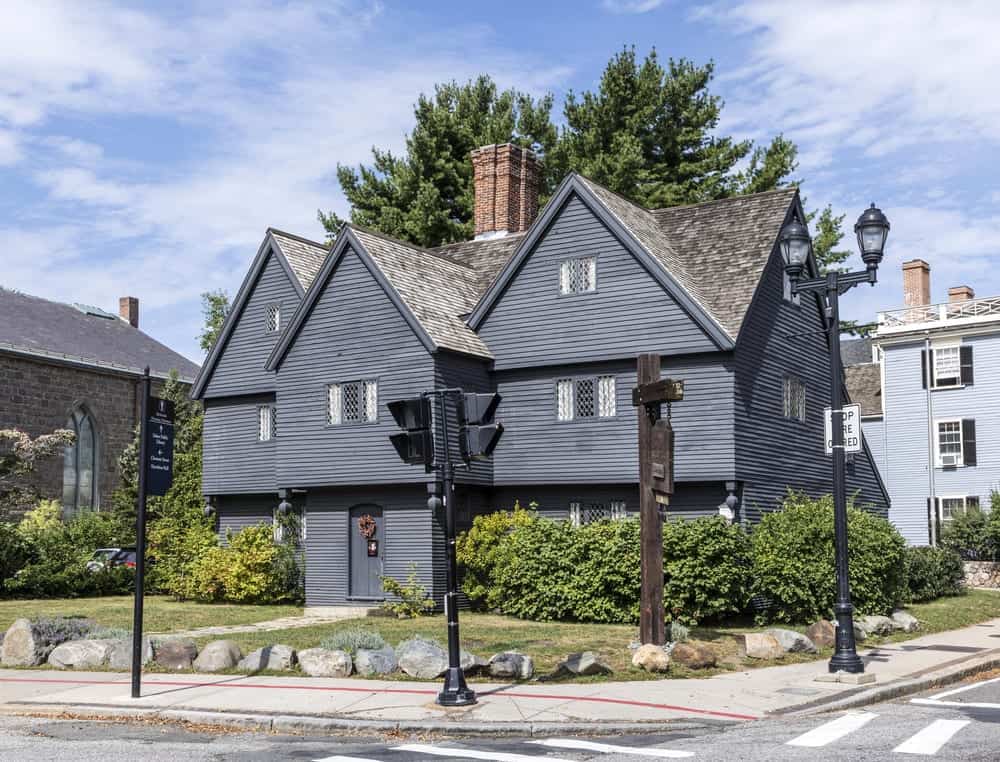 Anybody who loves the Halloween holiday will enjoy a wide variety of activities each year. You'll have the chance to go to the local Witch House, the Wicked Night on the Wharf Costume Ball, the Salem Ghost Tours, and the Halloween Finale Fireworks Show.
2. People in Salem
Luckily, for people currently living in Salem, witches haven't been found in the area for hundreds of years. Instead, you'll find a community full of great people who don't plan on burning anyone at the stake any time soon. The current Salem population is about 43,146 residents with a median age of 36 years old.
Thanks to the city's small coverage area of only 18 square miles, almost everything is within walking distance. You can traverse the cobblestone and brick road along Essex Street without fear of oncoming traffic, while you look through the local shops. If you ever plan on heading toward Boston, that is only a 30-minute drive from Salem.
3. "It's Just a Bunch of Hocus Pocus!"
In a fitting attempt for authenticity, a movie called Hocus Pocus was partially filmed in the Salem area. A Disney movie based on three witches who were executed during the Salem Witch Trials who return in modern times seeking vengeance on the city. With a fun plot, silly humor, and interesting characters, it perfectly harnessed the theme of Salem.
Scenes were filmed in Salem neighborhoods like Pioneer Village, as well as around the Old Burial Hill and Old Town Hall building. The two main characters' house was a small private home on Ocean Avenue.
4. Salem Housing Market
People moving to Salem will need to be prepared for the financial responsibility that comes along with it. The real estate market is currently about twice as expensive as the US national median. The average cost of a home in Salem is about $380,000, which is up about 7.8% from last year. Even more impressive, is the projected 11.2% increase over the next 12 months.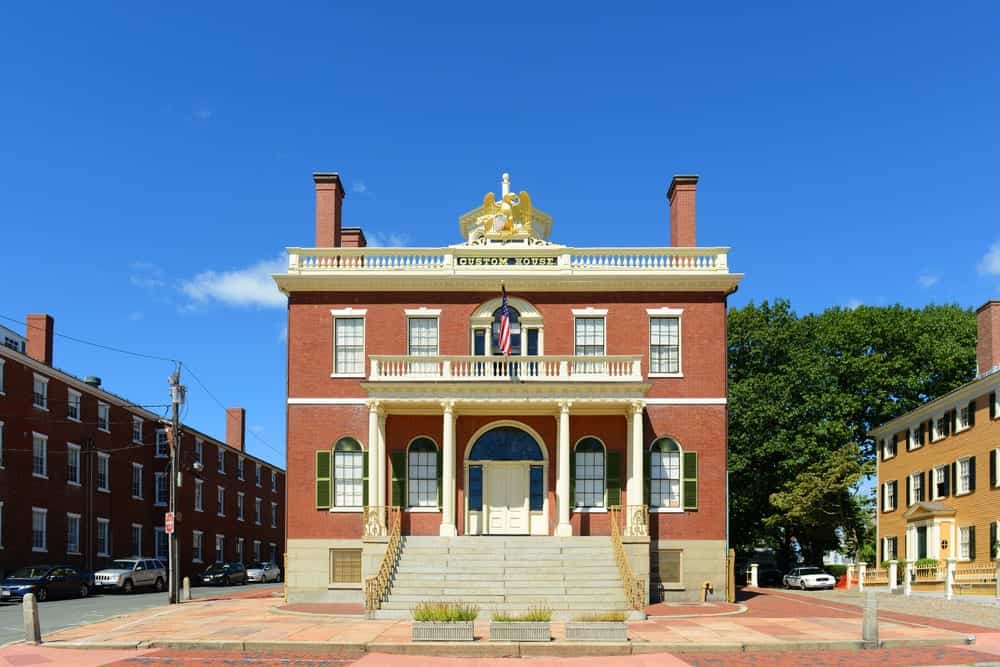 But not everyone is in the market to buy a new home right now, leaving them to seek out local rental options. The average rent price in Salem is about $2,239 per month.
Mass Bay Movers recommends Joe Luciano for buying or selling your home in the Newburyport Area!
5. Cost of Living in Salem
Apart from the high housing prices, the cost of living in Salem is pretty relatable to the rest of the country's average. Both home utilities and the cost of food are at or around typical prices. Locals can get a gallon of milk for $3.26, a loaf of bread for $2.49, and a dozen eggs for $2.81.
Like most areas around Boston, the transportation costs in Salem are a bit more steep. Hovering around 14% above the US average, residents use the transport services provided by Massachusetts Bay Transport Authority (MBTA). You'll be able to choose between a one-way pass for $7.50 or a monthly pass for $244.25. Looking at those numbers, you may be better off trying to save up for a decent car or at least a down payment. Gas prices are currently $2.80 per gallon.
6. Best Salem Neighborhoods
In such a small area, it feels like no matter where you go, you'll feel right at home. But if you're interested in learning about the best neighborhoods in Salem, there are a couple good options for you to choose from. You'll often find homes available in each of the local historic districts like Derby Street and McIntire.
Some of the best options for young families can be found surrounding what's known as the Salem Common.
7. Salem Schools
Covering such a small geographical area, Salem only has 12 schools. Depending on who you ask, it seems that some of the public schools in the area have a fairly poor reputation. Salem High School in particular has been a constant source of trouble for both students and faculty members, but new leadership is making plans to turn things around.
Many parents in the area will likely recommend you check out one or more of the local private schools instead. A couple of possible options worth looking into are The Greenhouse School and The Phoenix School.
Students who are looking for a local college to attend can't go wrong with Salem State University. The top majors include business management, healthcare programs, and education.
8. Salem Weather
Salem weather can set you up with warm, partly cloudy summers. The high temperatures almost never rise above 90°F. You'll see a fair share of rain throughout the year as Salem gets about 47 inches annually.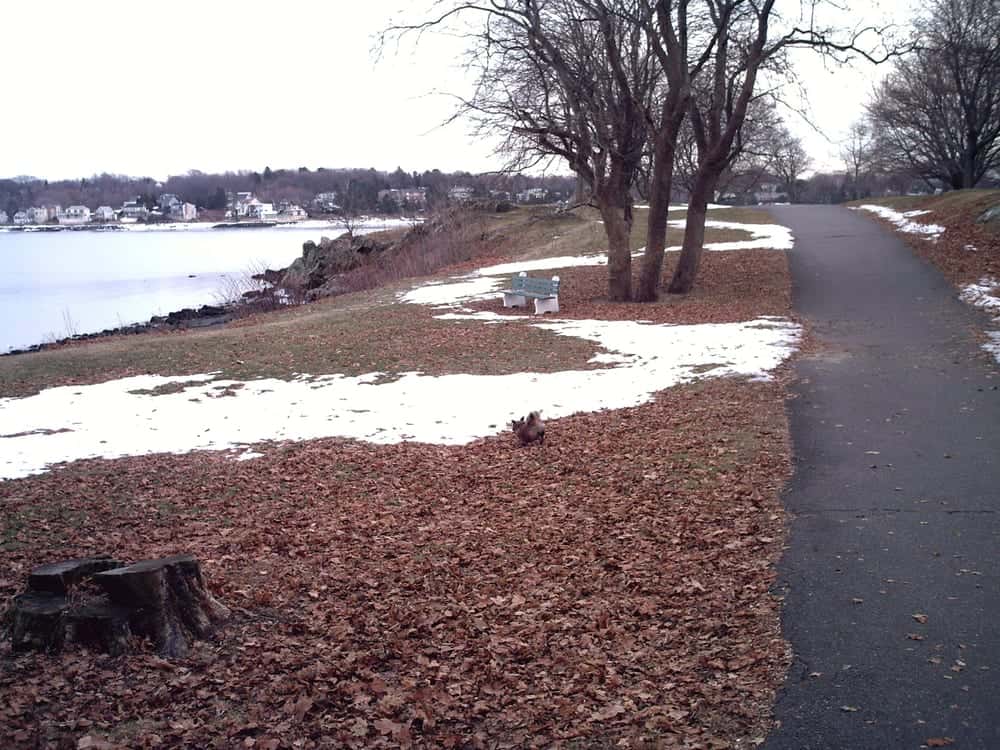 During the cooler months, residents find themselves in an almost constant winter wonderland. Temperatures easily fall below freezing, getting as low as 10°F numerous times during the year. These cold temps mixed with the seasonal rain brings up to 41 inches of snow to the area annually. It's pretty basic: make sure you pick up a warm coat and some snow boots before moving to Salem.
9. Places to Eat in Salem
When you need a break from all the witchy madness surrounding the area, it's time to stop for something to eat at some of the best places to eat in Salem. Visit Firenze Trattoria for some delectable Italian food. For an American-style sushi bar, a trip to Opus is well worth it. A local favorite you'll constantly receive recommendations to is the Gulu-Gulu Cafe. Keep an eye out for their signature photo of a giant Boston Terrier face on the window.
If you feel like some great Mexican cuisine, Howling Wolf Taqueria is the perfect place to satisfy the craving. And while you thought you were going to make it through this section without an additional mention of witches, you should should also head over to the Witch's Brew Cafe for some classic American food.
Moving to Salem? We'd Like to Help!
Now that you have an idea of what to expect from living in Salem, moving there should be a piece of cake. You have a head start with knowledge about people in the area, how much it costs to live there, and some of the best places to eat.
If you really do want moving to Salem to be easy, get in touch with us here at Mass Bay Movers. Our Salem movers offer the personalized moving services you need to ensure your relocation efforts are a pure success. Please give us a call at (978) 587-3775 to learn more and request a free quote!