Boston is considered one of the United States' best cities to live in. Boston is the largest city in Massachusetts, the state's capital, and the county seat of Suffolk County. Boston is rich in history, and is a thriving cultural, economic, and educational hub. Boston is bordered by Winthrop, Revere, Chelsea, Everett, Somerville, Cambridge, Watertown, Newton, Brookline, Needham, Dedham, Canton, Milton, and Quincy, all located in the Greater Boston area. 
Today, Boston is a major destination for scientific research, tourism, entrepreneurship, philanthropy, politics and more. Boston is known for its higher learning and schools, due to the exceptional number of colleges and universities in the area. Boston nicknames include Beantown/The Bean/Bean City, Puritan City, The Cradle of Liberty, The Hub, Athens of America/Modern Athens, City of Notions, and The Walking City.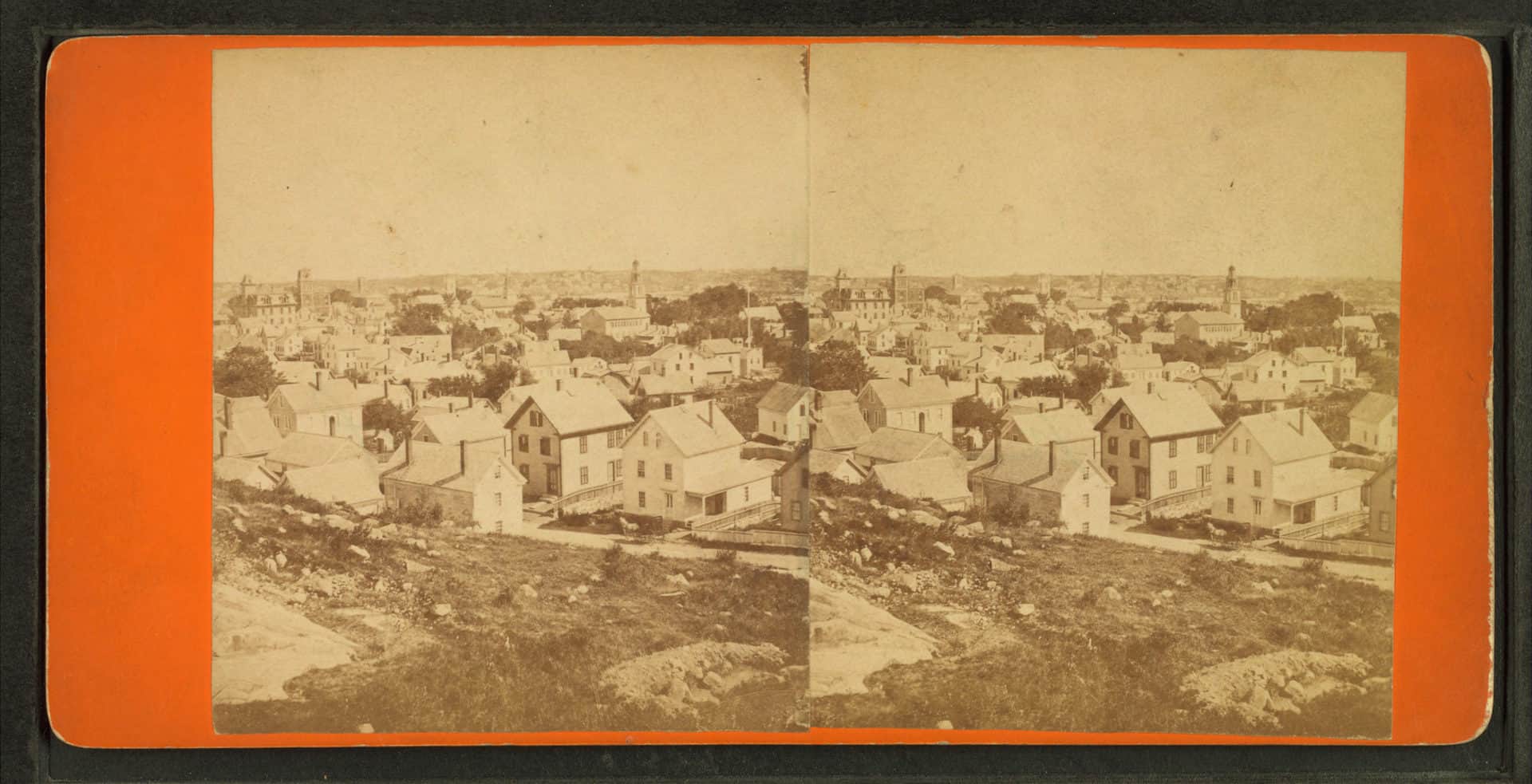 Boston was founded by Puritan settlers in 1630, making it one of the oldest cities in the United States. From its inception, Boston's positioning on the Massachusetts Bay solidified its role as a major international port. Boston was the location of many pivotal moments in the American Revolution: the Boston massacre, the Boston Tea Party, the Battle of Bunker Hill and the Siege of Boston. After the Revolutionary War, Boston quickly became one of the wealthiest ports in the world, and the city flourished. The 19th century brought an influx of immigrants to Boston, starting with a large number of Irish citizens escaping the Potato Famine. Boston experienced a downturn in the mid-20th century, but the city created the Boston Redevelopment Authority and worked hard to revitalize it into the beautiful city that those moving to Boston love.
Boston Population & Demographics
The population of Boston is 694,295. It is estimated that 4,875,390 people live in the Boston metropolitan area, making Boston the 10th largest city in the US. Boston demographics are 45% white, 22% Black, 10% Asian, 20% Hispanic, and 4% mixed/other races. 27.9% of Boston's population is foreign born, the majority of whom were born in China, Dominican Republic, and Brazil. Those residing in Boston can expect to hear a number of languages spoken throughout the city, most notably Spanish, Chinese, Haitian, and Portuguese. Boston is a city that has its own unique slang and accent popularly known as Boston English and can get quite thick in neighborhoods like South Boston.
It's a young city with a median age of 32.6. In fact, the largest age group in Boston is 20-29, comprising 24% of the population. 52% of the people living in Boston are women. Boston is a great city for singles – 68% of the population is single.
The median household income in Boston is $79,018, well above the national average. Income is growing steadily at approximately 7.6% annually. The employment rate in Boston is growing at approximately .31% year over year. Boston is a highly educated city – over half of Boston's population has earned a Bachelor's degree or higher.
Cost of Living in Boston
Boston is a relatively expensive city to live in. Those moving to Boston will find it isn't affordable. The overall cost of living in Boston is about 48% higher than the national average. Boston residents pay 107% more than the national average for housing. Healthcare expenses are 36% higher in Boston, utilities cost 41% more, transportation is 11% more, and utilities are about 6% higher than average. To give you an idea of what this might mean for you, a typical energy bill in Boston is $236.57 per month.
Typical Living Expenses in Boston
Gas: $2.58/gallon
Internet: $67.18/month
Full-time preschool: $1,737.17/month
Transportation (one-way): $2.70
Monthly Transportation pass: $90.00
Fitness club: $60.39/month
Milk: $3.38/gallon
Bread: $2.73/loaf
Eggs: $2.60/dozen
Fast food meal: $9.00
Restaurant meal: $18.00
Upscale restaurant meal for two: $77.50
Movie ticket: $15.00
Average monthly utility bill: $231.62
For more information on day-to-day costs in Boston, check out Numbeo's extensive list. The income tax rate in Boston is 5.05%. Sales tax in Boston is 6.25%. Boston's property tax rate is $10.65 per $1,000, which ends up being just over 1%.
Boston's Real Estate Market
The real estate market in Boston is considered very competitive, with homes selling in less than three weeks. The homes in Boston often get multiple offers, sometimes with waived contingencies, and they sell for about 1% under their listing price. The median price for a home in Boston is $704,000, or $574 per square foot, which is a 5.1% increase from last year. Now is a great time to buy one of the many Boston, MA homes for sale. The homeownership rate in Boston is 34.1%.
Boston is a fantastic city for renters. In fact, 65% of housing units are renter occupied, and over 80% of Boston residents live in multi-unit structures. Average rent in Boston is $2,889, which is 6.23% less than last year. Back Bay-Beacon Hill is the most expensive Boston neighborhood for rentals (average of $3,700 per month)  If you're looking for the most affordable neighborhoods in Boston for apartment rentals, check out Jamaica Plain ($2,400 per month), West Roxbury ($2,240 per month), and Allston-Brighton ($2,360 per month)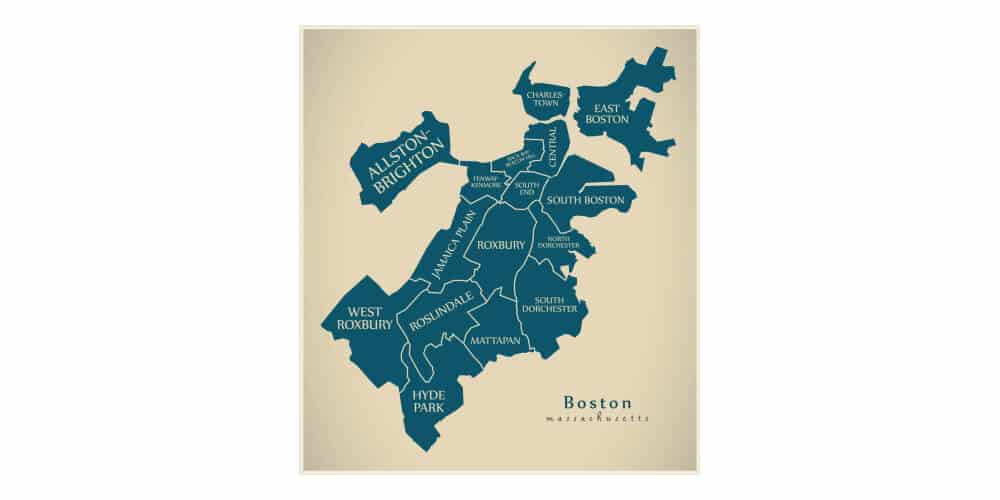 Boston Neighborhoods
Wondering where you should live in Boston? The City of Boston recognizes 23 official neighborhoods, each with its own distinct character. Whether you're looking for a suburban area, a historic district, or a lot of activity, Boston has a place that's perfect for you. Here are some of the best neighborhoods in Boston for those looking to relocate:
West Roxbury – Safe, Suburban Community
Population: 30,442
Median Home Cost: $615,000
With a crime rate 65% lower than the rest of Boston, West Roxbury is considered one of Boston's safest neighborhoods. Located in southwest Boston, the tree-lined streets and suburban feel make West Roxbury very popular with young families with children.
Beacon Hill – Affluent Historical District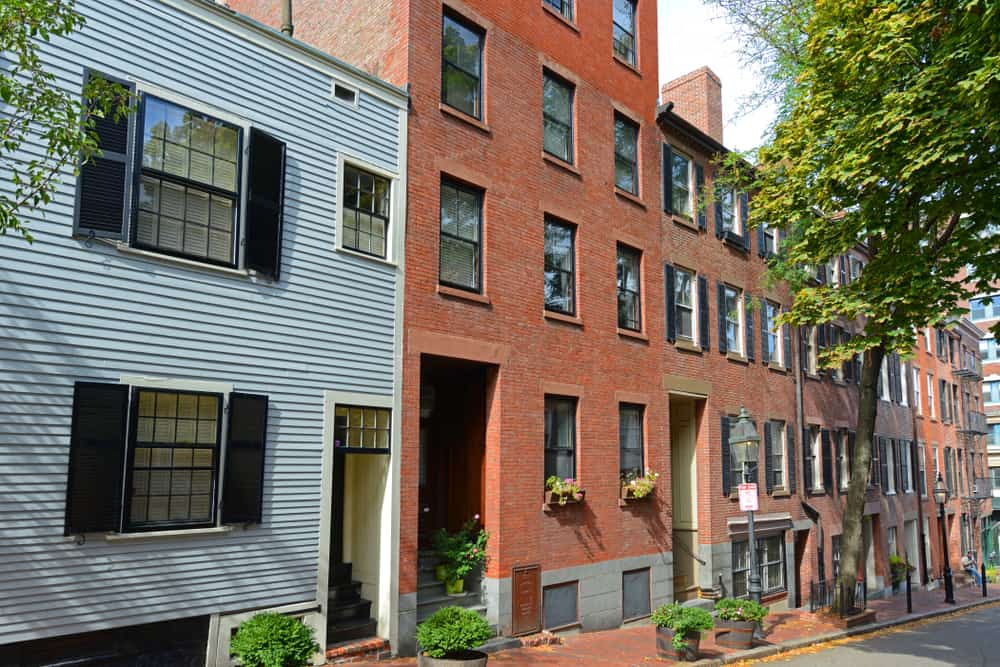 Beacon Hill is one of the most sought-after neighborhoods in Boston, and the median home price proves it. One of Boston's oldest neighborhoods, this historic neighborhood is protected by the Beacon Hill Architectural Commission.
Allston – Diverse Student Community
Population: 28,821
Median Home Cost: $653,000
Allston's proximity to Boston's many colleges and universities make this neighborhood popular with students. It's home to a huge population of immigrants, the majority of whom are from Russia, East Asia, and South Asia. There is a lively nightlife scene here, especially when schools are in session.
Hyde Park – Suburban Oasis
Population: 31,845
Median Home Cost: $505,000
If you're looking for a suburban experience, Hyde Park might be for you. In fact, Hyde Park residents refer to the neighborhood as "A Small Town in the City."
Jamaica Plain – Vibrant Neighborhood With Lots of Green Space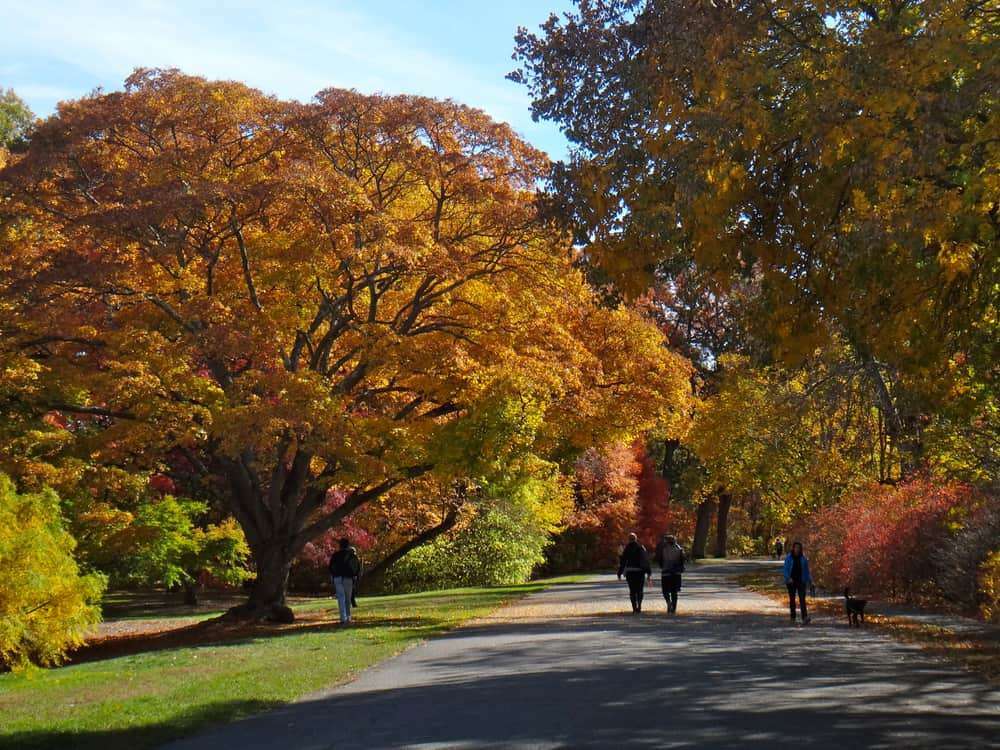 Population: 41,262
Median Home Cost: $755,000
Jamaica Plain, or "JP" as it's known by residents, is a lively neighborhood with lots of green space. Once known as "the Eden of America," this neighborhood is surrounded by many of the parks in the "Emerald Necklace" park system. You'll have plenty to do if you choose JP as your home, whether you're looking to shop, eat, or relax in nature. Though the median home price is high, there are plenty of affordable options in JP.
Roslindale – A Green Oasis 6 Minutes From Downtown
Population: 27,623
Median Home Cost: $620,000
Just a quick drive or train ride from downtown Boston, Roslindale is one of the safest neighborhoods in Boston. Bordered by West Roxbury, Jamaica Plain, and Hyde Park, this neighborhood also boasts tons of parkland. Roslindale is home to the Arnold Arboretum, an array of beautiful colonial homes, and a lively shopping and dining district.
The following neighborhoods are considered the least safe in Boston:
Central: crime is 157% higher than the Boston average
Roxbury: crime is 103% higher than the Boston average
South End: crime is 51% higher than the Boston average
Boston Neighborhoods Map
Boston, MA Weather
If you're relocating to Boston, you can expect four distinct seasons throughout the year. Boston's climate is categorized as humid subtropical, meaning weather is warm and humid in the summer and cold in the winter. Spring starts out cold with some snowfall, but eventually warms up. Fall in Boston is mild.
The best times to visit Boston are May, June, September, and early October. The worst times to visit are the winter months when snowstorms and blizzards can be expected. The coldest month in Boston is January when the mean temperature is 29.0°F. The hottest month in Boston is July, when the average temperature in Boston reaches a high of 81.3°F and average low of 65.5°F.
Boston receives about 43.8" of precipitation annually. January is the snowiest month, with an average snowfall of 12.9". March is the wettest month, with an average of 12 rainy days.
Boston, MA Restaurants
Boston is known for baked beans (hence Bean Town), Boston cream pie, and clam chowder. We dug in and found some of the best restaurants in Boston for you to try each one!
If you're looking to try great baked beans, try one of the best rated restaurants in Boston – Bostonia Public House. Located in the iconic Board of Trade Building in the Financial District, this inviting bistro is an homage to Boston and its history.
131 State St, Boston, MA 02109, (617) 948-9800
Want the best Boston cream pie, head straight to the source. Parker's Restaurant's claim to fame is the 1856 creation of the Boston cream pie by chef M. Snazian, and it's still considered the city's best. Dining here is fairly upscale – they prefer that men wear jackets.
60 School St, Boston, MA 02108, (617) 725-1600
View this post on Instagram
Union Oyster House serves up some of the best clam chowder not just in Boston, but in all of Massachusetts. Ever better, you'll enjoy your chowder in a piece of history – Union Oyster House is America's oldest restaurant.
41 Union St, Boston, MA 02108, (617) 227-2750
Things To Do in Boston
If you decide to move to Boston, you won't have a hard time finding something to do. The city is pulsating with activities for foodies, nature lovers, art and history buffs, sports fans, and shoppers. Here are some of the best activities in Boston.
Top Attractions
View this post on Instagram
Art & Entertainment
View this post on Instagram
Museums
Parks & Outdoor Activities
Shopping in Boston
Faneuil Hall Marketplace is perhaps the best known shopping area in Boston. People enjoy strolling the over 200,000 square feet of retail shops and dining establishments.
Copley Place is an upscale mall in the Back Bay neighborhood. Luxury retailers like Louis Vuitton, Jimmy Choo, and Gucci are among the storefronts.
Downtown Crossing is a vibrant retail district in downtown Boston. The streets here are lined with historic buildings now home to department stores.
Map of Boston Attractions
Setting Up Utilities and Driver's License Change of Address in Boston
Relocating to a new city requires starting or transferring utility accounts to your new address. You will need to know who provides gas, electric, water, trash collection, and internet services. Here are the utility providers in Boston:
Boston Sports Teams
Boston is one of the best cities in the US for sports lovers. Boston has teams in all four major North American professional sports leagues and Major League Soccer. It's one of the only cities to have won titles in all those leagues (39 so far). Boston is home to the Boston Red Sox (a founding member of the MLB), New England Patriots (NFL), the Boston Celtics (NBA), and the Boston Bruins (NHL).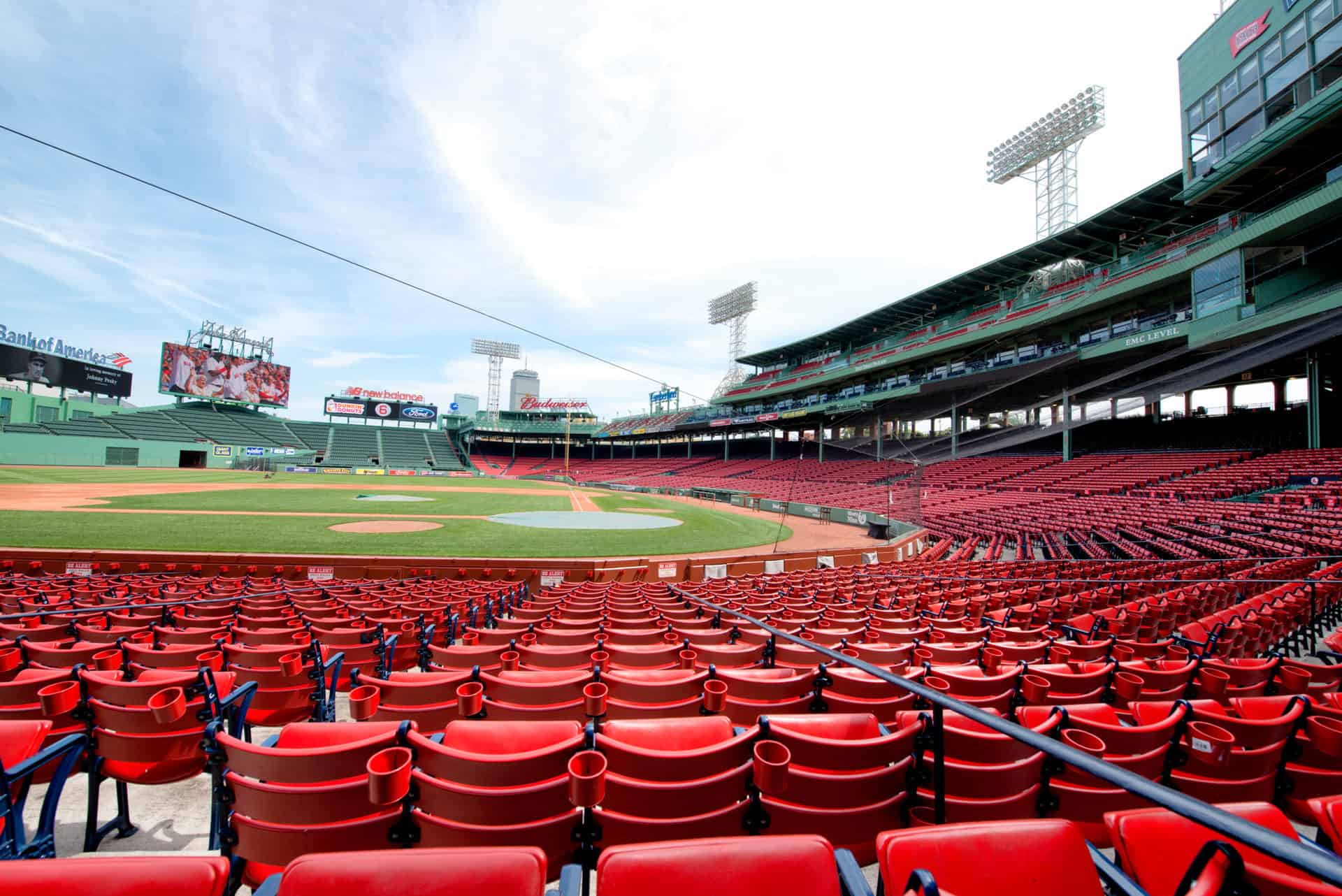 Baseball fans enjoy games at famed stadium Fenway Park, the oldest professional baseball stadium still in use in the US. The Celtics and Bruins share the TD Garden, the largest arena in New England. The Patriots play at the Gillette Stadium located in the nearby Boston suburb of Foxborough. Boston's MLS teams, the New England Revolution and Boston Breakers, utilize the Gillette Stadium as well.
Boston is also home to a thriving collegiate sports culture. Boston College, Boston University, Harvard, and Northeastern University all have NCAA Division I teams.
Boston is home to the Boston Marathon (the oldest annual marathon in the world), and the annual Head of the Charles Regatta.
Transportation in Boston
Boston is one of the top cities for public transportation in the US. Over one third of people residing in Boston use public transportation to get to work, and about 21% of households in Boston do not own cars (the national average is below 10%). The average commute time in Boston is 30 minutes.
The Massachusetts Bay Transportation Authority serves the area, operating an underground transit system, an extensive bus system, commuter rails, and water shuttles. Amtrak also runs its intercity rail system out of four station stops in Boston.  All MBTA Boston transit maps can be found here for view and download.
Boston is an extremely walkable city. About 15% of commuters walk to work, which makes Boston home to the highest rate of pedestrian commuters in the US. In the past, Boston was not considered a great city for biking, but that is improving. Currently, 2.29% of commuters bike to work, and Bluebikes, Boston's bikeshare program, is very successful.
Logan International Airport is only a ten minute drive from Downtown Boston. Click here to find the best way to get there!
Boston Crime Rates
Like any major city, Boston deals with its fair share of crime. However, Boston has experienced a major drop in violent crime since the 1990s. This is widely due to the Boston Police Department partnering with neighborhood committees and churches to work to prevent children and young adults from joining gangs.
The total crime rate in Boston is only 2% higher than the national average, and Boston experiences 8% less property crime than the national average. Here are a few general statistics about crime in Boston:
The rate of violent crime in Boston is 622 cases per 100,000 people
Robbery rates in Boston are 168.7 cases per 100,000 people
The rate of rape cases in Boston are 40 per 100,000 people
The rate of murder in Boston is 8.1 cases per 100,000 people
There are 405.7 assault cases per 100,000 people in Boston
If you're moving to Boston, it's important to be knowledgeable about what areas have higher crime rates. Click here to review the Boston Police Department's latest crime news in the areas you're considering.
Is Boston a safe place to live? The real answer is "yes and no" as it just depends on which part of Boston you decide to move to and call home.
Boston's Economy
Boston is one of the world's most powerful economies. Not only is Boston the 6th biggest economy in the US, with a $363 billion GDP, it's the 12th largest in the world. Higher education is a major contributor to the Boston economy. Tourism is another huge factor, as are science, technology, and financial services.
Major companies like General Electric, Liberty Mutual, Fidelity Investments, and State Street Corporations are headquartered in Boston, which bring huge revenue to the city. Boston's location on the Massachusetts Bay has always contributed to its success, and it is a major seaport and fishing port.
Healthcare in Boston
Due to the number of prominent medical schools in the area, those staying in Boston have access to some of the best healthcare in the United States. Boston is home to the world renowned Longwood Medical and Academic Area, a medical campus associated with a long list of hospitals, research institutions, and academic facilities. Longwood is associated with the Harvard School of Medicine, as is Boston's Massachusetts General Hospital. Tufts Medical Center is a Tufts University affiliate, and the Boston Medical Center doubles as a teaching hospital for the Boston University School of Medicine.
Jobs in Boston
According to Payscale, the average salary in Boston is $78,000, and the average hourly rate is $22.85. Boston's top industries are healthcare, education and professional services (scientific/technical). The most popular jobs in Boston are in software engineering and project management. Wayfair LLC, Boston University, and Children's Hospital Boston are among the most popular employers in Boston.
Glassdoor ranks HubSpot, a computer hardware and software company, as the best company to work for in Boston. HubSpot has over 1,300 reviews and has landed in the top 20 Best Places to Work list almost every year since 2014. Coming in second on Glassdoor is Bain & Company, a huge consulting firm in Boston. Bain & Company has stayed in Glassdor's top 5 Best Places to Work every year since 2009, and earned its Top CEO Award in 2016!
Are you looking for City of Boston jobs? The Boston Public Health Commission is currently hiring! The department is especially in need of employees for homeless services, such as social workers, peer support specialists, and counselors.
If you're job-hunting in Boston, click here to see Indeed jobs in Boston.
Boston Schools
If you're migrating to Boston and want great schools for your children, you will find plenty of great options. Boston is served by the Boston Public School System, which serves over 52,000 students. Within the Boston School District, families can choose among 75 preschools, 82 elementary schools, 47 middle schools, and 34 high schools. Average student/teacher ratio in Boston schools is 13:1. The best schools in Boston are Boston Latin School, John D. O'Brien School of Mathematics and Science, and Boston Latin Academy as the top three high schools in Boston.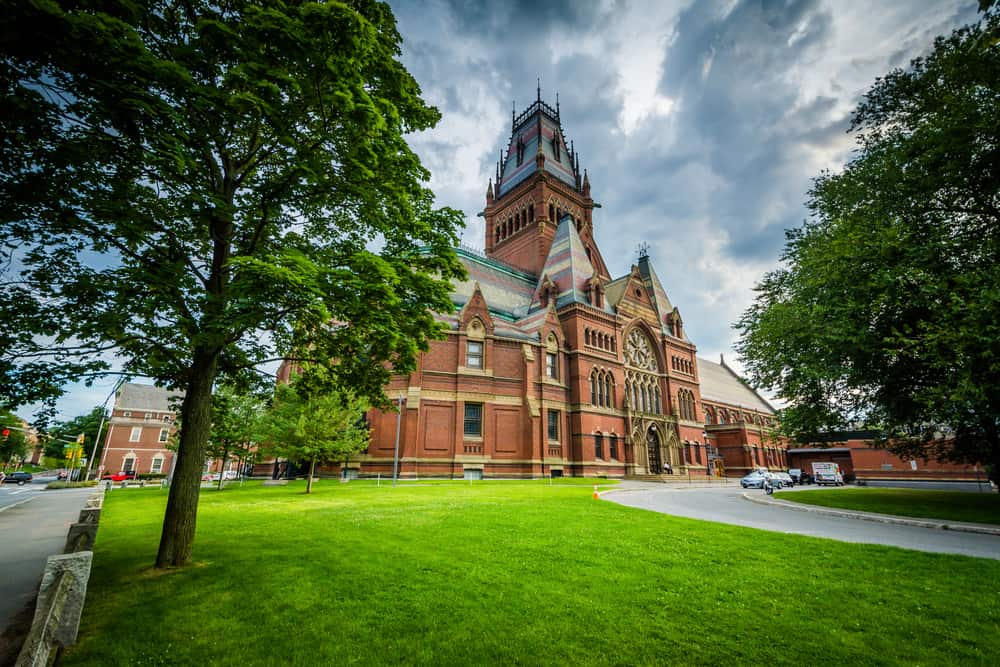 With 45 colleges and universities in the Boston metropolitan area, Boston is a premier location for higher education. Notable universities in the Boston area are Boston University, Northeastern University, Tufts, MIT, and Harvard. Median tuition in Boston is $36,039 for private colleges, and $32,660 for out-of-state students attending public universities ($13,503 for in-state tuition). Top concentrations include business administration and management and registered nursing.
Boston is truly a city that has something for everyone. If you're planning on making Boston your next home, you'll want a top rated moving company to help you get there. Call us today for a free quote – our highly skilled team will make your move to Boston a breeze!