Beverly is a city suburb of Boston, located about 40 minutes from Boston's downtown in Essex County. A coastal municipality, Beverly offers the best of city living, right next to the beach, and is a top choice for families because of its beautiful homes and low crime rates. Wondering if moving to Beverly is right for you? Keep reading to find out!
Beverly Demographics
Beverly has a total population of 41,341 people, and that number has been growing, year over year. The median age in the city is 40, and the adult residents are evenly split between singles and married couples. About 40% of the population is made up of families with kids between 6-17 years old.
People living in Beverly are highly educated. More than 90% of adults over 25 have received their high school diploma, and more than 48% of the population also went on to complete a four-year degree at an accredited university. About three-quarters of residents here make their living from a salary, but 13% are self-employed!
How Much Does it Cost to Live in Beverly?
Looking at homes in Beverly? The median home price here is $392,900, and 48% of houses here sell for more than $400,000, making this city significantly more expensive than the American average. Property taxes are similarly high; most families will pay more than $3,000 in property tax alone while living in Beverly.
Due to the high cost of living in Beverly, only two-thirds of residents choose to own their home. The median rent asked is $1,113 per month, and while this is also higher than the national average, the margin of difference is much smaller, making renting a more affordable choice in the city. Two other living expenses to consider before relocating to Beverly: people here spend about 35% more than the average American on their healthcare and 40% more on utilities.
Beverly Weather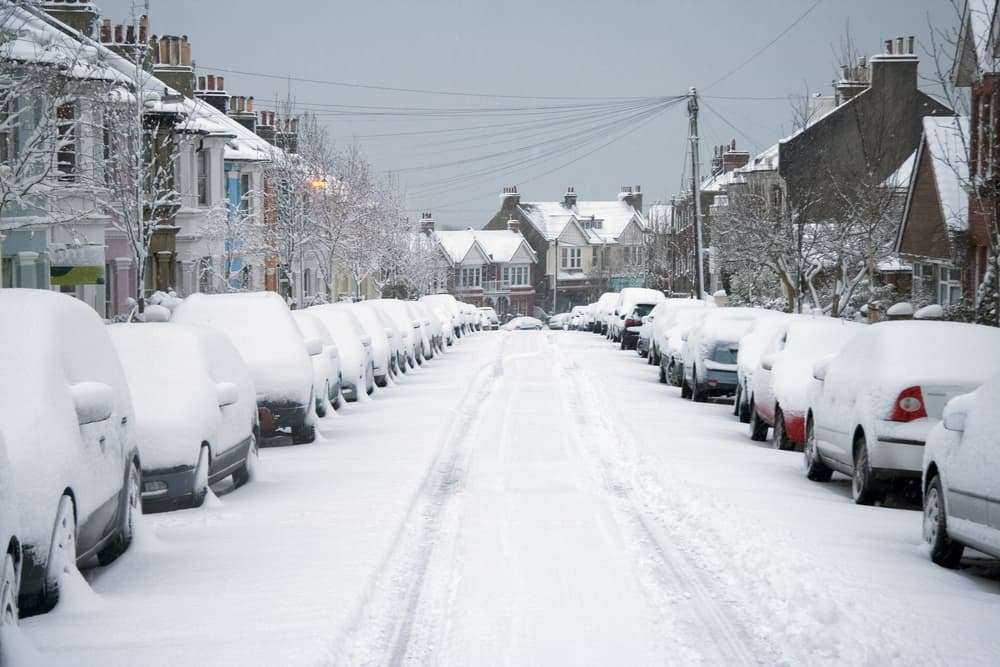 The weather in Beverly is variable, and the city experiences all four seasons, along with the weather extremes of each. Summers are hot and muggy, and the average temperature during summer ranges from 64-82 degrees. Winters here are frigid, and the city gets 44 inches of snow per year. As a coastal northeastern city, Beverly is susceptible to powerful storms commonly called Nor'Easters. These storms build up in the Atlantic and can dump up to 3 feet of snow at a time, causing blizzard conditions, power outages, and other destruction. Nor'Easters usually occur between September and April, so be sure your home is prepared before the season begins.
The Best Beverly Neighborhoods
Wondering where to reside in Beverly? The city has a variety of neighborhoods and communities to choose from, each with its own culture and identity. The main zip codes in Beverly are 01915, 01944, and 01965. The main area codes are 987 and 351.
Before moving to the area, be sure to check out these popular neighborhoods in Beverly to see which ones are the best fit for your family:
Ryal Side: This is a small neighborhood on Beverly's southeastern tip, right along the Danvers River. The community offers some of the best waterfront living in Beverly, and homes here cost about $453,000 on average. Many of the houses in this area are historic and were built before 1940.
North Beverly: The North side of the city offers a suburban feel while maintaining easy access to downtown's job opportunities and nightlife. Most homes in the neighborhood were built between 1940-2000, and the community is known for being peaceful, quiet and safe. The median home value in North Beverly is $529,000.
Centerville: Centerville has a unique mix of urban living and a small-town feel, and most of the houses in the neighborhood are owner-occupied single-family homes. Most of the real estate in Centerville was built before 1970, and the median home value here is about $450,000.
Beverly Jobs
The median household income in Beverly is $77,893, which is more than $20K above the national average. Additionally, incomes here have been growing and increased a stunning 5% between 2016 to 2017. So where do people work in Beverly, and what do they do?
The top occupations in the city are in Management, Sales, and Administration. The biggest industries in Beverly are healthcare, educational services, and professional, scientific and tech services. Major employers in the area include N.E. Hospital Systems and Axcelis Technologies Inc.; tech startups are also blooming here, as in much of New England.
Schools in Beverly
Beverly has 35 schools in total, across public and private institutions. There is one main public high school in the city, Beverly High School (BHS). BHS offers students a wide range of academic choices, including 15 Advanced Placement courses, as well as opportunities for internships in their senior year. Parents can also choose from several private high schools in Beverly, including the Beverly School for the Deaf, which is part of Beverly's Children's Center for Communication.
Things to do in Beverly
View this post on Instagram
There's always something to do in Beverly, whether you're looking for a family-friendly day of fun or a great night out with your friends. Here are two of our favorite things to do in the city that are perfect for the whole family!
Dane Street Beach
Beverly is a coastal city, so when the sun shines and it starts to get hot, many of the locals hit the beach! Dane Street Beach offers a perfect spot for sunbathing and swimming in the Bay, with a gentle slope and calm waters perfect for swimmers of all ages. The beach is also part of Lyon's Park, so children can go from splashing in the surf to playing on the playground in just a few steps.
Want to visit the beach? Click here for directions.
Lynch Park Rose Garden
New England's full seasons always include a bloom of color during spring and summer. The Lynch Park Rose Garden is modeled after Italy's most beautiful gardens, making it the perfect place for a picturesque stroll with your loved ones. The garden is also a popular spot for wedding photos, and on any weekend during wedding season, you're likely to see a bride and groom posing here!
For directions to the Lynch Park Rose Garden, click here.
Beverly Restaurants
Wondering where to eat in Beverly? This vibrant city has plenty of fantastic eateries, but here are a few of our favorites to jumpstart your culinary journey:
A&B Burgers
https://www.facebook.com/249332619214172/photos/a.251270639020370/251270559020378/?type=3&theater
For the best burgers in Beverly, you'll want to head over to A&B Burgers on Cabot Street. In addition to a standard All-American burger, the menu includes signature burgers like the Hangover Burger, the Guacamole Burger, and the Scotty Burger.
Anchor Pub & Grille
https://www.facebook.com/Anchorpubbeverly/photos/a.1392260387466594/1392264860799480/?type=3&theater
At the Anchor Pub and Grille, the focus is on good eats and a family-friendly atmosphere. The menu includes New England favorites like Clam Chowder and Bay Scallops, as well as a variety of steaks, sandwiches and burgers.
Depot Diner
View this post on Instagram
When you're craving delicious breakfast dishes like waffles, pancakes and all the eggs you can eat, Depot Diner is the perfect destination. This Beverly restaurant offers award-winning breakfasts and lunches and opens bright and early, so they're ready whenever you are.
Moving to Beverly, MA Tips
So, should you move to Beverly, MA? We hope this complete city guide has helped make your choice easier and convinced you that living in Beverly is a fantastic option for any family. Before you move, keep these tips in mind for a smooth transition:
The weather in Beverly can vary day-to-day, so always check the weather before moving day.
Beverly has tons of neighborhoods! Before buying a home, visit to get an in-person feel for each community.
Relocating to Beverly is a big deal. Hire movers to save time and reduce your moving day stress!
If you have more questions about moving to Beverly or need help with your relocation, Mass Bay Movers is here for you. So give us a call today at (978) 587-3775, and let's get started!