Furnishing a home or even a room can be an overwhelming process. There are so many retailers to choose from in a large city like Boston, and it's hard to narrow down the stores that will be best for your style and budget. Maybe you're ultra modern but working with a tight budget, or more traditional but have some flexibility to spend. Whether your family is expanding or you're finally getting your own place, you deserve the best items to furnish your space. The great thing about furniture stores is that you can mix and match and go to different ones based on what you're looking for. Some places are experts in craftsman style armoire, whereas other places have beautiful tufted couches. You don't have to get all of your furniture at one place! On the other hand, searching through every furniture store in Boston is tiring and overwhelming. Where can you go to find the best of the best? Forget about spending hours looking through endless Google listings. Looking at a variety of Boston furniture stores can help you narrow down your style, but you don't have to dedicate a ton of time to it because we're here to help. No matter what you're looking for, we've got you covered! Our list of Boston furniture stores includes something for every price point and taste level. 
Circle Furniture | Locally Sourced Furniture in Boston
Circle Furniture has been offering unique luxury furniture and decor to Boston and beyond for almost 70 years. Family owned and operated, this business has grown to six locations across the state. Circle Furniture is dedicated to supporting New England makers, as well as its community by supporting local charities. Circle Furniture has all the furniture and decor you need for your living, dining, bedroom(s), and home office. Not sure what look you're going for? Circle Furniture has a staff of six designers ready to help you bring your vision to life. Want to try your hand at being a designer? Check out Circle Furniture's interactive online room planner! 
Hours: Monday – Saturday 10:00AM – 6:00PM, Sunday 12:00PM – 6:00PM
Address: 31 St James Ave, Boston, MA 02116
Phone: (617) 778-0887
City Schemes | Modern Boston Furniture Store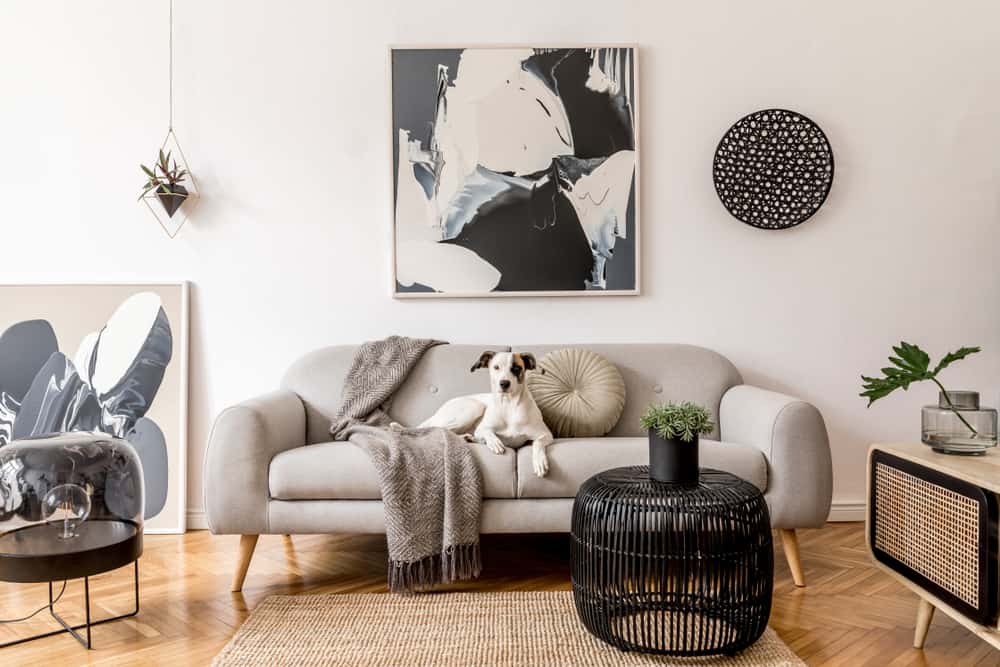 In business since 1987, City Schemes is a leader in modern and contemporary furniture. Their 20,000 square foot showroom features brands like Calligaris, BDI, Sets Italia, Mobican, Fama, and Younger Furniture. Their styles are mostly clean and minimalist, often with an architectural or sculptural twist. If you have something specific in mind, City Schemes may be able to help you customize a piece to fit your specifications. Prices are not listed on City Schemes's website, so give them a call if anything catches your eye!
Hours: Monday – Saturday 10:00AM – 6:00PM, Sunday 12:00PM – 5:00PM
Address: 22 Kent St, Somerville, MA 02143
Phone: (617) 776-7777
Lekker Home | Top-Rated Contemporary Furniture Store in Boston
If you're into clean lines and contemporary styles, head to Lekker Home. From the Dutch word for "enticing," husband and wife owned Lekker has been offering high-end Scandanavian design to Boston since 2002. Lekker's assortment is wide, from furniture for every room to lighting, to decor, to personal care items. They offer free design consultation, so you can be sure your space will be exactly to your liking. You'll be able to furnish your entire space from just one store! Lekker is dedicated to sustainability, and they do their best to work with brands who use sustainably sourced materials and ethical working practices. Lekker even goes a step further as a member of Be Original Americas, a program committed to educating its members on authentic and ethical design.
Hours: Monday – Saturday 10:00AM – 6:00PM
Address: 38 Wareham St, Boston, MA 02118
Phone: (617) 737-7307
Frugal Furniture | Affordable Boston Furniture Store
If you're on a budget, check out any one of Frugal Furniture's five locations. Whether you need furniture for your living room, dining, room, office, kids, bedroom, entertainment or outdoor space, Frugal Furniture has you covered. They offer flexible lease-to-own options and layaway plans if you're not able to pay for your entire purchase right away. Frugal Furniture's brands include Ashley, Crown Mark, Millennium, Austin Group Furniture, benchcraft, and more. And don't worry – just because you're saving money doesn't mean you'll sacrifice on style! Frugal Furniture carries a wide range of styles, from traditional to mid century modern and everything in between.
Hours: Monday – Saturday 10:00AM – 7:00PM
Address: 531 Columbia Rd, Boston, MA 02125
Phone: (617) 287-1227
Jerusalem Discount Furniture is another great option for anyone who isn't looking to break the bank. Jerusalem customers rave about the staff and how fun and knowledgeable they are. Jerusalem truly offers furnishings for every inch of your home, in any style that may appeal to you, from shabby chic to contemporary to modern and beyond. Still worried about your budget? Jerusalem offers financing and leasing options, so you can make it work for your budget.
Hours: Monday – Saturday 10:00AM – 7:00PM
Address: 592 Washington St, Dorchester, MA 02124
Phone: (617) 822-0999
Diseño | Latin-Inspired Furniture Store in Boston
Your space will never be boring if you choose Diseño to furnish it! From the Spanish word for design, Diseño is owned by Frank Campanale. The colors and textures he saw during his travels to South America inspired him to bring the treasures he loved so much back to Boston. If you're looking for interesting seating, lighting, floor coverings, or custom pieces, Diseño is a great place to start. Campanale also stocks fantastic art, home decor, and gifts.
Hours: Wednesday – Friday 12:00PM – 5:00PM, Saturday – Sunday 11:00AM – 4:00PM
Address: 460B Harrison St Boston, MA 02118
Phone: (617) 423-2008
Basics Carpet and Furniture may have a small showroom, but it definitely shouldn't be overlooked! Basics has everything you need, at prices that are great if you're just starting out. You can furnish your entire home or apartment here: Basics is well stocked with everything for bedroom (including great deals on mattresses!), kitchen, office, living, and dining rooms. Basics has been in business since 1966, so they know what they're doing! They offer free local delivery too, which definitely sweetens the deal if you're budget-conscious! Customers rave about the friendly staff, amazing prices, and customer service, which doesn't stop upon purchase. If you have an issue with something you bought at Basics Carpet and Furniture, give them a call and they will fix it for a small fee, if not for free.
Hours: Monday – Friday 9:00AM – 7:00PM, Saturday – Sunday 10:00AM – 6:00PM
Address: 151 Harvard Ave, Allston, MA 02134
Phone: (617) 254-1060
Modern Relik | Ultra Modern Furniture Store in Boston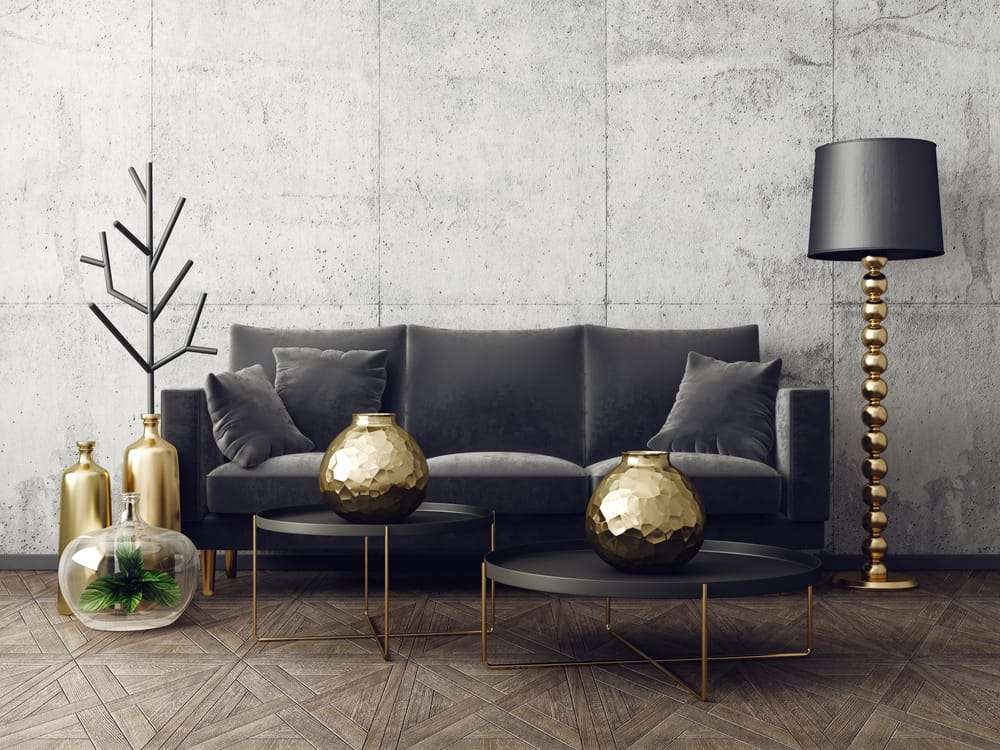 Enjoy an amazing cup of coffee or pastry while you shop luxurious modern furniture at Modern Relik in Boston's South End. Modern Relik focuses on seating, storage, tables, lighting, rugs, and decor that are somehow over-the-top and minimalist at the same time. Owner and creative director Meg Kimball has channeled her 20 years of interior design experience into her stores, where she takes great care to create a comfortable and memorable shopping experience for her customers. Modern Relik offers two tiers of design services. Customers who take advantage of Tier 1, In-Store Designer Services, receive assistance in selecting furnishings and decor to bring their vision to life. Tier 1 services involve items selected from Modern Relik only. Tier 2 services involve interior architecture and commercial design. Tier 2 services are larger scale, more complicated undertakings that may involve structural modifications. Tier 2 customers may include custom pieces or furnishings found outside of Modern Relik's in-house collections.
Hours: Wednesday – Saturday 10:00AM – 6:00PM, Sunday 12:00AM – 5:00PM
Address: 485 Harrison Ave, Boston, MA 02118
Phone: (617) 513-3336
Map of the Best Boston Furniture Stores
Are you looking for Boston furniture stores because you're moving to or within the Boston area? If so, make sure you're working with Boston's premier moving company to help with your relocation. Mass Bay Movers is Boston's most trusted name in residential and commercial moving. Call us today a 978-587-3775 to discuss your move and get started on your free quote!