Running out of space at home or the office? Need storage for seasonal items, bulky items, or business inventory? Or are you planning to move but not yet ready for all of your belongings? No matter why you're exploring storage options, there are plenty of storage facilities in Cambridge, MA and surrounding areas to help you make room at home. Here are the best storage companies in Cambridge and surrounding areas of Somerville and Brighton with a good combination of affordable rates and flexible storage solutions.
Types of Storage in Cambridge, MA
You have many options when choosing storage companies in Cambridge. As you explore your options, make sure you know the difference in the types of services and features you'll get. Popular types of storage include:
Self storage in Cambridge. This is the most affordable storage solution and the most popular. You can access your belongings frequently, and sometimes 24/7, with the lowest rates.
Portable or container storage. This is an expensive storage option but it may be the most convenient. A storage container is delivered to your home. You can fill it yourself or hire movers to fill the container which is then picked up and securely stored in a warehouse.
Traditional storage companies in Cambridge. This option is the most secure and best for furniture storage in Cambridge or items you don't need to access frequently. You can find a range of storage options including RV, car, and boat storage. There are also full-service storage companies in Cambridge that can do everything from packing up your home and placing items in storage to moving everything back in again.
Remember that you never need to do all the packing and lifting, no matter which type of storage fits your needs. A Cambridge moving company like Mass Bay Movers can help with affordable warehouse storage as part of a move or moving belongings into self-storage.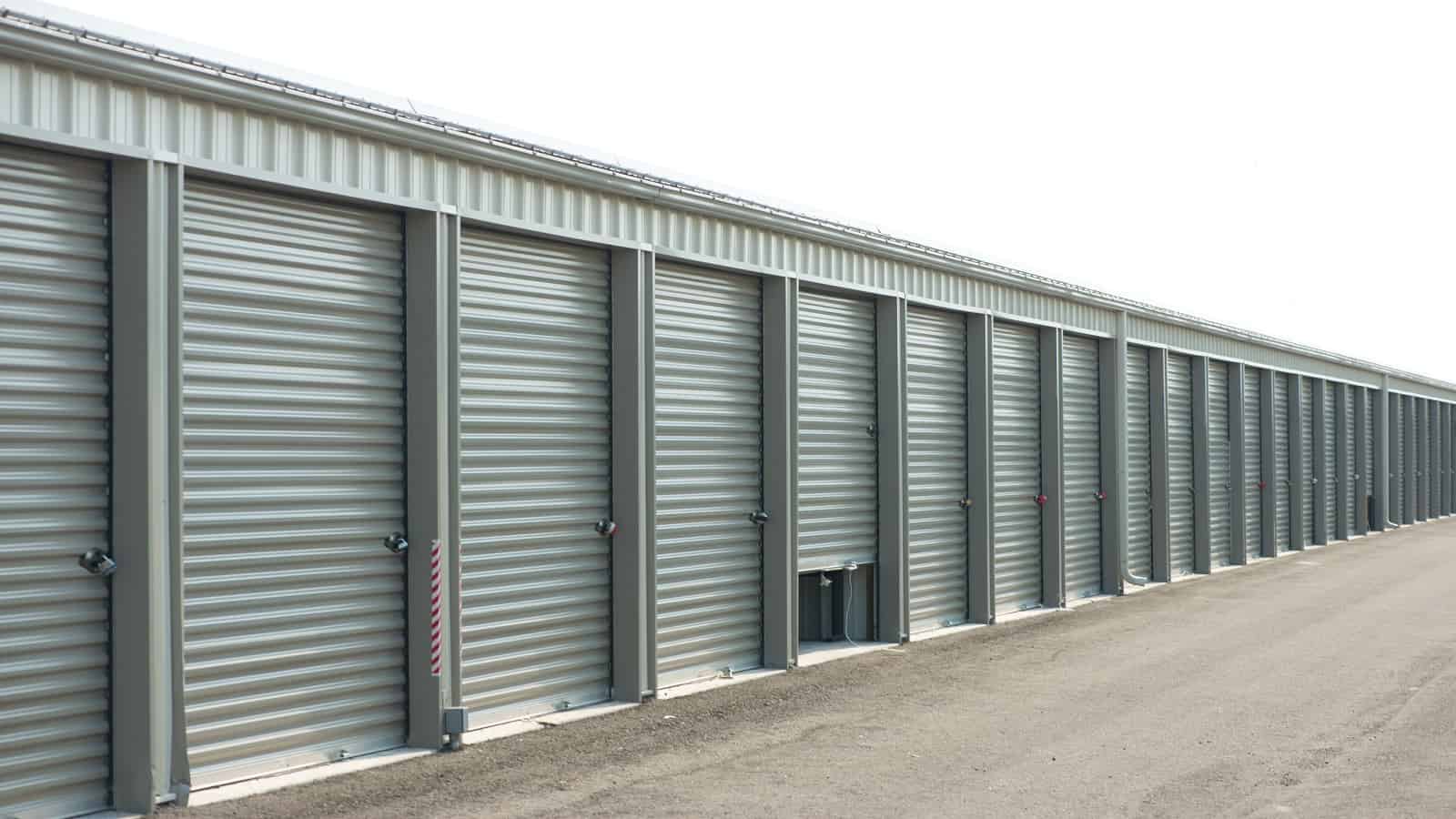 Choosing the Best Cambridge, MA Storage Units
There are plenty of factors that go into choosing the right Cambridge self storage company aside from cost and distance from your home. Here's what we recommend keeping in mind to choose the best storage units in Cambridge for your needs.
How often do you need to access your belongings? If you need frequent and easy access, self storage is a good move. Otherwise, warehouse storage is more affordable.
How close is it to your home? It probably isn't a big deal to drive a few miles out of the way if you don't need to access items frequently. If you don't, you may save money or get a better selection farther away from Cambridge.
How much space do you need? Calculate the amount of storage space you need before shopping for a facility. A storage facility can also help. If you need a lot of space or you are storing very large items like furniture, you may want to look into vaulted or palletized storage in a warehouse over a self storage unit.
How much will a unit cost? In the Boston metro area, the average cost of storage is about $133 per month or $2.20 per square foot. That's more than the U.S. self-storage average cost of $88 per month. Be sure to check if the facility requires a deposit or admin fee.
Is the facility secure? You should be comfortable visiting the facility to access your belongings. It should be gated with controlled access and good lighting. You should also be comfortable that your belongings will be safe from both crime and the elements.
You may need to look for Cambridge storage companies in surrounding areas of Somerville and Boston for a better selection of amenities, price, and convenience. Storage options in Cambridge proper are somewhat limited.
Cambridge Self Storage – Best Cambridge Storage Facility for Valuables
Cambridge Self Storage is one of the only storage facilities in Cambridge proper. Located right off Fresh Pond, Cambridge Self Storage offers three types of controlled storage units:
Vented or stable level units with steady airflow
Climate controlled storage
HVAC or archive-level storage with redundant AC, heat, humidification, and dehumidification systems
Cambridge Self Storage units offer the level of temperature and humidity control for even the most sensitive documents, electronics, furniture, collectibles, and instruments. This is definitely the place for storing your most cherished and valuable belongings!
You'll benefit from month-to-month storage for residential and commercial customers with ground-level units only for easy move-in.
Cambridge Self Storage, 445 Concord Ave, Cambridge, MA 02138 (617) 876-5060
Extra Space Storage – Affordable Self Storage in Cambridge
Extra Space Storage is located in the Twin City Plaza in Somerville just over the Cambridge city limits. You'll find a huge range of Cambridge, MA storage units from small 5'x8′ units to large 15'x20′ units near several area condominiums and apartment buildings.
All storage units at Extra Space Storage are indoor with first-floor access. You can rent online and take advantage of web rates on popular sizes. A medium 10'x10′ unit is discounted at $238/month ($318 in-store). Extra Space Storage also offers RV and car storage in Cambridge with enclosed drive-up storage or outdoor covered or uncovered storage.
Extra Space Storage, 14 McGrath Hwy, Somerville, MA 02143 (617) 623-7690
U-Haul may be most known for its rental moving trucks but it also operates self-storage facilities. The U-Haul storage facility in Cambridge at Central Square offers self-storage units in Cambridge as well as U-Box containers.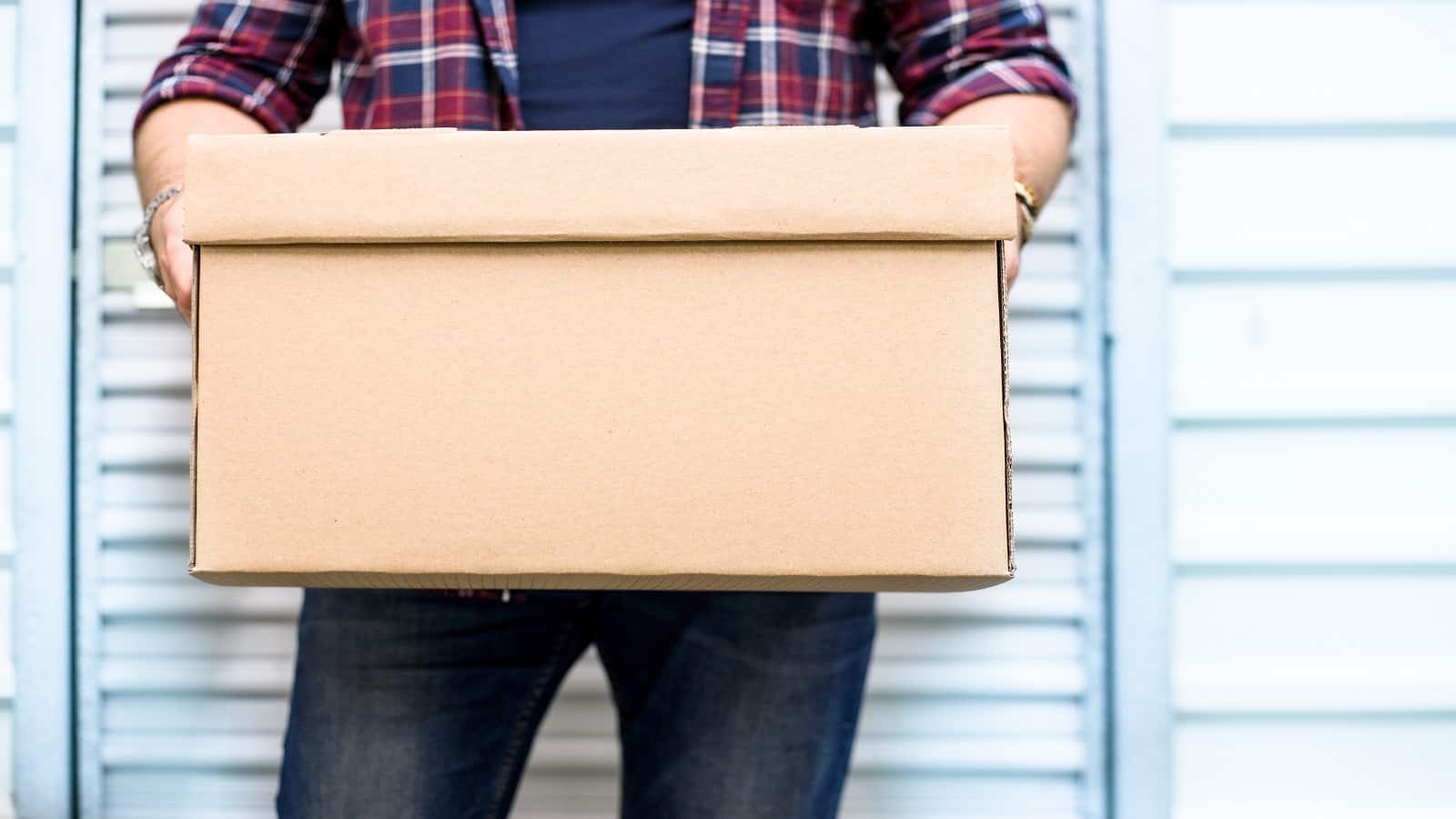 Storage lockers at U-Haul include 4'x4′ and 4'x8′ lockers at $70 or $90 per month. There are no deposits or admin fees and rent is month-to-month, although there are more affordable storage options in the area — especially if you need more space! If you're renting a truck for a DIY move, you can also qualify for the first month free of storage rental.
U-Haul also offers U-Box container storage in Cambridge. Each portable storage container is 8'x5'x7.5′ and $145 per month. A U-Box container can be delivered to your home or business. Once you pack it, it can be stored securely until you need it delivered again.
U-Haul does have some drawbacks. Despite their convenient location in Cambridge, their customer service doesn't receive very high marks and their prices are a bit high.
U-Haul Moving & Storage at Central Square, 844 Main St, Cambridge, MA 02139 (617) 354-0500
Life Storage – Climate Controlled Storage Units in Cambridge, MA
Life Storage is one of the largest self storage operators in the United States and it's known for its great amenities and features. The Life Storage self storage facility near Cambridge is located right on McGrath Hwy. just outside of Cambridge. Life Storage offers all types of storage near Cambridge including:
Climate controlled storage in Cambridge
Wine storage with humidity and temperature control
Vehicle, RV and boat storage in Cambridge including optional covered storage
You can book a storage unit at Life Storage completely online and receive your access code without needing to stop in at the office at all. There are both indoor, upper-level storage and drive-up storage units available. If you have a very small amount of belongings to store, or just need wine storage, you can rent units as small as 2'x2′ starting at just $22 per month!
Note that there is a $25 administrative fee added to your first month. You are also required to have insurance.
Life Storage, 51 McGrath Hwy, Somerville, MA 02143 (617) 629-4410
CubeSmart Storage is located conveniently in Brighton in the Lower Allston neighborhood just a few miles from the center of Cambridge. You can choose from a wide range of storage options with climate controlled storage units and heated/air-cooled units with elevator access.
Units start at 4'4′ storage lockers at $46/month (with the online discount) or $71/month in-person. You can rent a unit online and receive an access code to avoid stopping in the office. The facility is notable for its friendly, helpful staff and cleanliness!
CubeSmart Self Storage, 130 Lincoln St, Brighton, MA 02135 (617) 787-4325
PODS – Cambridge, MA Portable Container Storage
Interested in portable container storage? With this option, you don't have to move your belongings into a self storage facility in Cambridge: the storage unit comes to you. Portable storage is one of the most expensive items and involves a container being delivered to your business or home. After you load it, it will be picked up and transported to a warehouse for secure storage.
PODS offers container storage in Cambridge and Boston with rates starting at around $200. If you decide to use portable storage in Cambridge, MA, note that you'll need a permit from the city to reserve curb space for the moving container. Permits are issued for 3 days with a fee of $150 plus $39 per metered space. You can apply for a permit online.
PODS Moving & Storage, 625 University Ave, Norwood, MA 02062 625 University Ave, Norwood, MA 02062 (877) 770-7637
Cambridge, MA Storage Map
While there aren't many Cambridge, MA storage facilities, you can see that there are still plenty within just a couple of miles. Whether you're looking for a small closet unit to store seasonal items or valuables, you need temporary storage for an entire household, or off-season boat storage in Cambridge, you have plenty of options. If you're relocating and need temporary storage during your move or want help packing and moving belongings into storage, count on Mass Bay Movers. Our Cambridge movers are here to help with a free moving quote!